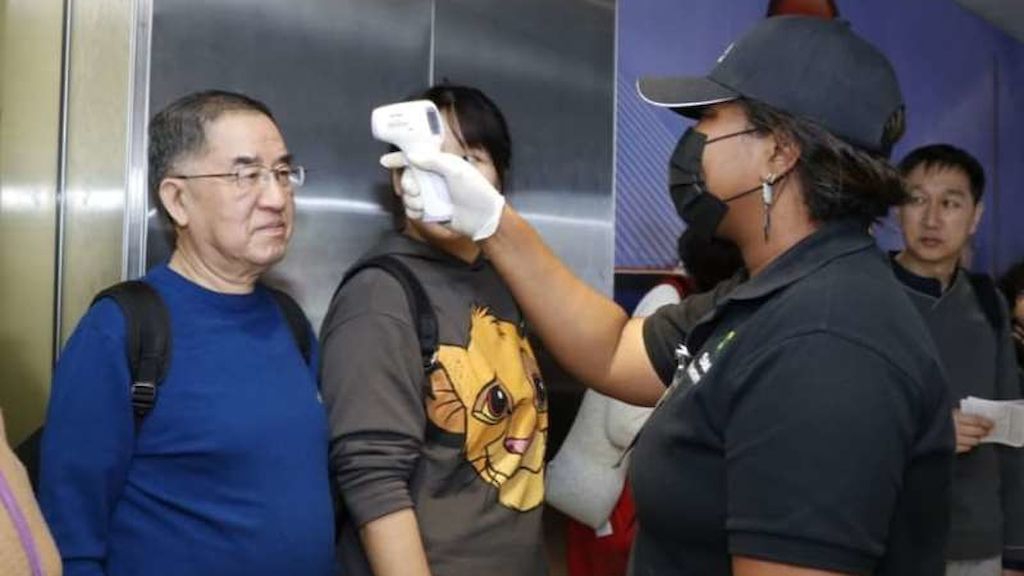 Coronavirus Panama
COVID-19 Coronavirus Frequently Asked Questions. Attention to applicants for refugee status and refugees.
Will UNHCR continue to provide care?
Yes, but some things have changed. In order to take care of your health and that of our team at the moment it is not being attended personally in our offices, the attention is being provided through our e-mail panpaprc@unhcr.org, the UNHCR protection team is checking it regularly every day.
Don't take risks, don't go out on the street if it's not really necessary. Will Civil Society organizations, Norwegian Refugee Council,
Panamanian Red Cross
, HIAS, Hogar Luisa and RET International continue to provide care?
PANAMANIAN RED CROSS: They are working in their offices, but first you must call (507) 315-0292 or email programaderefugio@cruzroja.org.pa The Red Cross team has reduced the number of people who can enter their offices. Only one person from the family group should attend the appointment, preferably the person who is the main applicant.
HIAS: They are not attending in their offices, but they are attending by phone and email. You can call (507) 61201915 or send an e-mail to hias@hias.org.pa You can also follow their account at Instagram @hiaspanama
LUISA'S HOME: Yes they are attending, but first you must communicate first to the phone (507) 203-7600 or email vidalinamh.darien@yahoo.es
INTERNATIONAL RETN: If they are attending in their offices, but first you must communicate first to the phone (507) 391-2295 or email info.panama@theret.org
Will the National Office for the Care of Refugees (ONPAR) continue to serve?
As of March 23, 2020, the National Office for the Care of Refugees will maintain a schedule of 7:00 am until 12 m.d., however, they maintain reduced staff in their offices, attending to cases of emergencies, calls and emails. You can reach them at any time at the following numbers: (507) 512-7228, 512-7229, 512-7230 and the emails lbozzi@mingob.gob.pa and oconcepcion@mingob.gob.pa
I am an applicant for refugee status. I have symptoms of COVID-19 coronavirus, what should I do?
Remember that the symptoms are sore throat, fever, cough, nasal congestion and difficulty breathing. If you have any of these symptoms contact R.O.S.A. (Automated Operational Health Response) https://rosa.innovacion.gob.pa, a digital office that can be used via WhatsApp (69972539) or via line 169.
What is COVID-19 coronavirus?
COVID-19 is the most recently discovered infectious disease caused by the coronavirus. Both the new virus and the disease were unknown before the outbreak in Wuhan, China, in December 2019.
What can we do to prevent COVID-19 Coronavirus?
We share some recommendations for taking care of you and yours:
Wash your hands frequently with soap and water, or clean them with an alcohol-based disinfectant (anti-bacterial gel). If you cough or sneeze, cover your mouth and nose with your bent elbow or a tissue; throw the tissue away immediately and wash your hands.
Avoid touching your eyes, nose and mouth. Keep your distance! Keep as much distance as possible between you and other people, especially those who are coughing, sneezing, or have a fever.
Not everyone who coughs or sneezes has coronavirus.
If you see someone in this situation and are concerned, you can tell the person responsible for space.
If you have a fever, cough, and trouble breathing, seek medical attention as soon as possible. Tell them where you have been recently. Don't self-medicate! Be informed and follow the instructions of the authorities.
Keep in mind that not all the information you hear about coronaviruses is true.
Are there medications or therapies that can prevent or cure COVID-19 coronavirus?
Although some Western, traditional, or home remedies may provide comfort and relieve the symptoms of COVID-19, there is no evidence that current medications can prevent or cure the disease. The
World Health Organization
(WHO) does not recommend self-medication, particularly with antibiotics, to prevent or cure COVID-19.
Is there a vaccine, medication, or treatment for COVID-19?
Not yet. To date, there is no specific vaccine or antiviral medication to prevent or treat COVID-2019.
How serious is COVID-19 coronavirus? Can I be hospitalized?
Symptoms of
COVID-19
are usually mild, especially in children and young adults. But be aware that there are severe cases, requiring hospitalization (1 in 5 infected). It is normal to be concerned about the effects that the outbreak of COVID-19 can have on us and our loved ones.
It is very important to ignore everything you hear or see on social networks, because not everything you hear is real. You should always consult reliable sources of information such as the Government of Panama or international organizations such as the
Pan American Health Organization
(PAHO) and the WHO.
PUBLISHED: Apr 13th 2020 | UPDATED: Apr 13th 2020