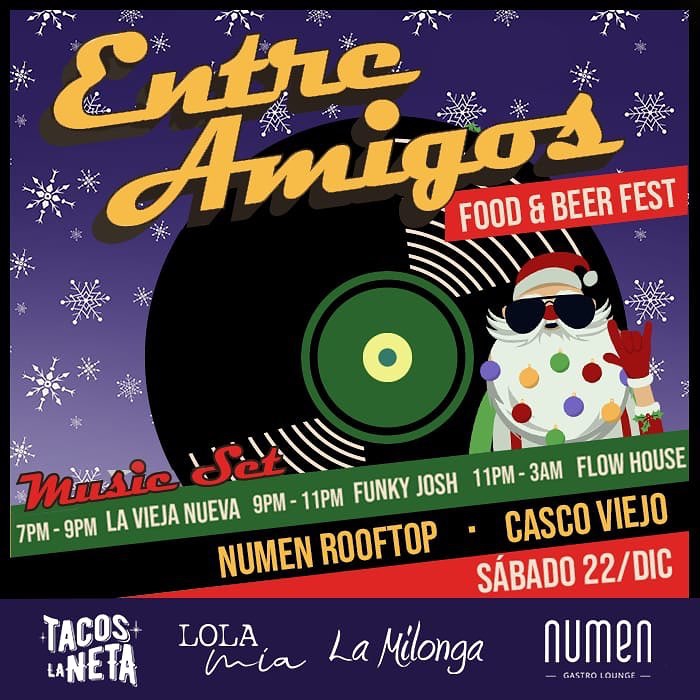 Event Details
Our favorite party at our favorite time of year ... Between friends Xmas Edit and we can not do it without you!
.
SATURDAY 22 / DEC in numencascoviejo
(Rooftop Concord Panama)
.
In this second and Christmas edition of #EntreAmigos we bring you several surprises, besides the good vibes of always, energy through the roof, juicy music and above all ... many friends to be!