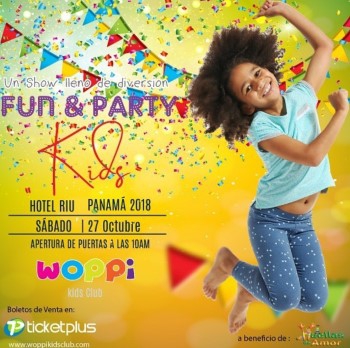 Event Details
The House of the Princesses, Mini Children's Discotheque, Videogame Adventures,

The Super Heroes station, Cool Party Slime, Magic World, the Photography Room, Comic Station and several other attractions, next to the stage show.

You can go disguised for the 'Costume Party' Contest, the winner will have fabulous prizes. You can also visit the 'Famous for a day' stand, where another face of the Woppi Kids Club will be chosen.