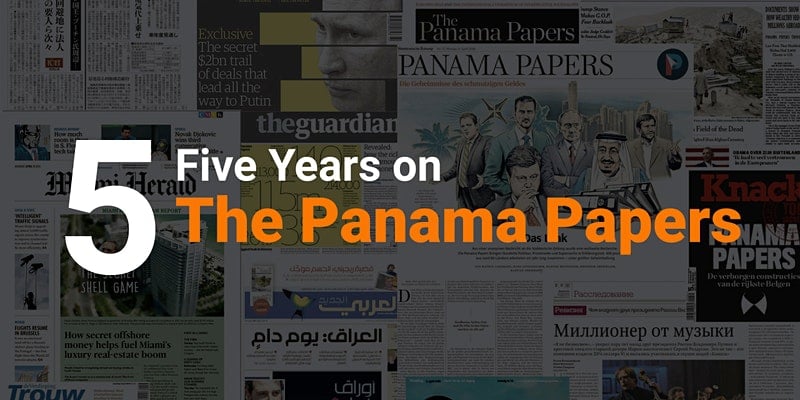 The Panama Papers
5 Years On
Thu Apr 15th 2021
---
Panama
Panama
https://www.myguidepanama.com/events/the-panama-papers-5-years-on
VISIT WEBSITE
Event Details
Best events in Panama

Online event

The Panama Papers shook the world in April 2016. With more than11.5 a million documents and 376 journalists, this Pulitzer Prize-winning investigation was at the time the biggest leak and largest collaboration of journalists in history. The leaked documents provided an unprecedented look at the secretive industry of offshore finance, and how it has been used to hide all manner of nefarious behavior. Within days of publication, protesters hit the streets, politicians resigned, police raided offices and prosecutors launched investigations. In 2018, Alex Winter, actor and filmmaker, released a feature-length documentary, "The Panama Papers," further highlighting the significance of this cross-border investigation into systemic corruption on a global scale.

On the five-year anniversary of the Panama Papers, we invite you to join us in conversation with Alex Winter and a few of the award-winning journalists from the investigation: Emilia Díaz-Struck of the International Consortium of Investigative Journalists (ICIJ), Bastian Obermayer of Süddeutsche Zeitung, and Rita Vásquez of La Prensa Panamá. We will discuss the impact of the investigation around the world as secrecy in the global financial system continues to undermine peace and democracy.

This virtual event is free and open to the public. Please RSVP and we'll see you on April 15, Tax Day is one of the world's largest tax haven, the United States.

You can catch up on all the stories from the investigation here, and watch Alex Winter's "The Panama Papers" documentary, available on Hulu (the U.S. only) or Amazon Prime. For extra credit, check out the behind-the-scenes book by Frederik Obermaier & Bastian Obermayer, "The Panama Papers," or read the book from the local perspective by our Panamanian partners Scott Bronstein & Rita Vásquez, 'Sociedades Peligrosas,' in Spanish.