Caliope
FusionMediterranean
Caliope restaurant offers a unique culinary experience with fusion food International with local ingredients and fusion
Best restaurants in Panama

Caliope restaurant of signature and international fusion cuisine with a selection of premium wines and cocktails, where guests can enjoy an open kitchen and live the experience of preparing gourmet dishes in front of their eyes. In this restaurant they offer a unique culinary experience as dishes are prepared with mostly local ingredients.

Chef Martino Pace together with the Executive Chef of Grupo Tántalo, Pierre de Janon, have combined their creativity and experience to provide an unparalleled gastronomic adventure. Together, Caliope offers a menu of handcrafted New York City style cocktails with an eclectic wine list. A restaurant destined to be one of the best gastronomic experiences in all of Central America.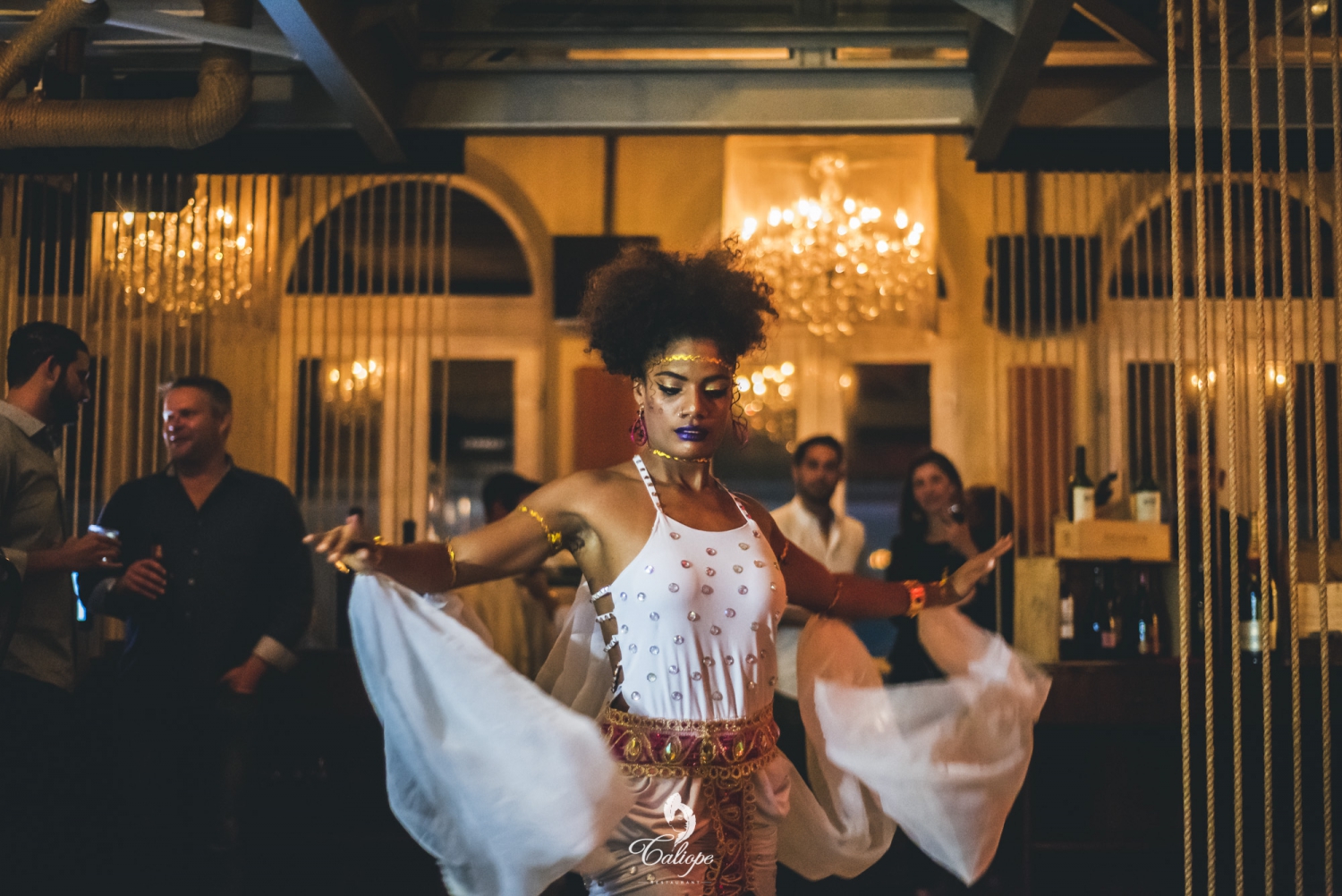 @CaliopeRestaurant



Caliope restaurant is designed to honor the muse of epic poetry and the eloquence of Greek mythology, Calliope, muse of majestic air and golden crown. It is said that she had a beautiful body that impressed many men, wavy hair, and dark brown eyes. She wore a golden crown, with an emblem indicating her superiority and supremacy over her sisters. She always wore garlands, carrying a trumpet in her left hand and an epic poem in her right. Their dishes and cocktails are made with the elegance of Calliope's poetry, making their presentation a work of art.

WINE AND COCKTAIL SPECIALTIES
Caliope offers a selection of premium wines from the best vineyards in the major wine producing countries. All of their cocktails are inspired by the muse Calliope and integrate national ingredients with some international liquors, adapting to the concept of the restaurant. They catalogue their cocktails as fresh, with a direction towards the wine pairing. For each of the cocktails have the perfect link between the distillate and the liquors, through the tasting.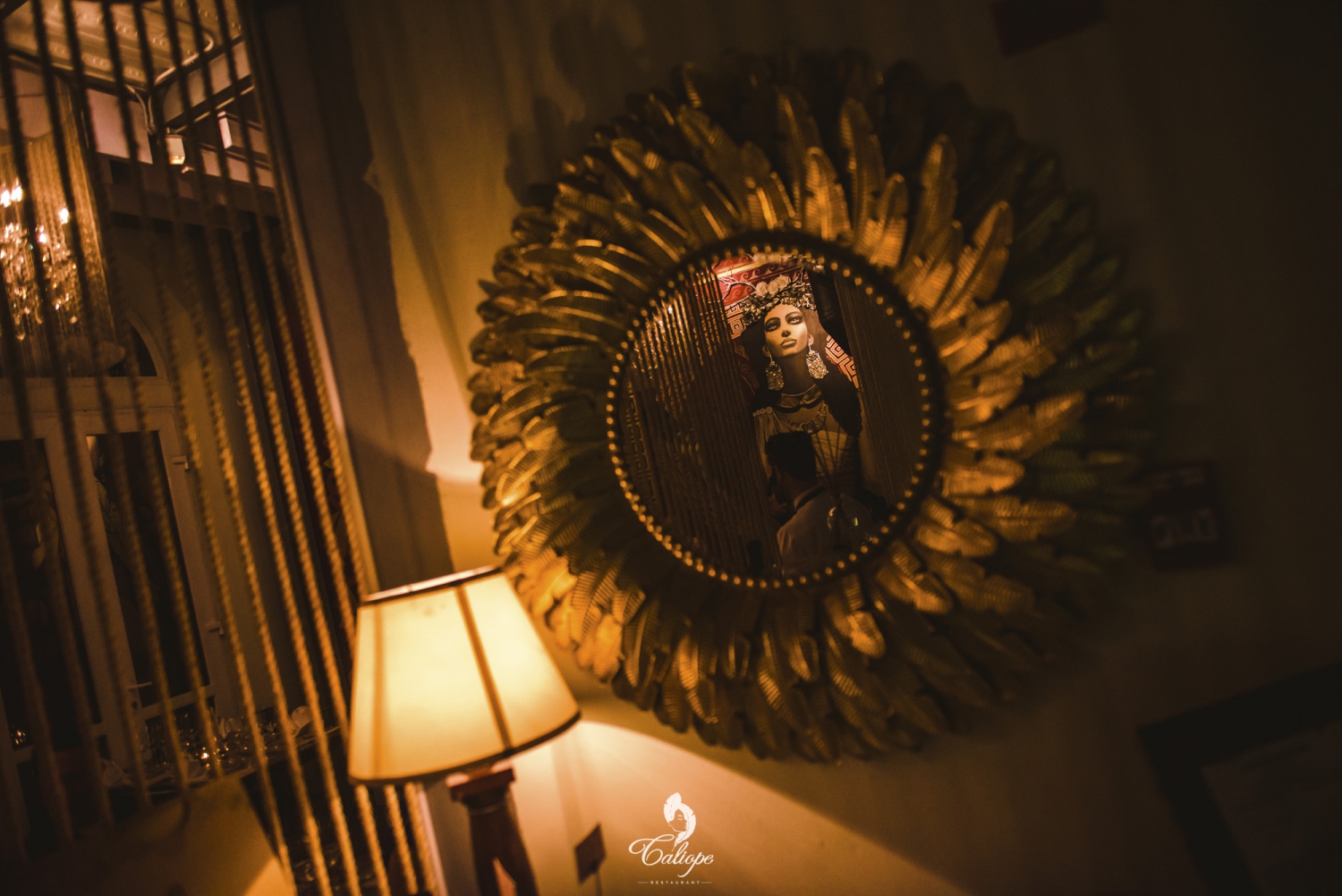 @CaliopeRestaurant
EVENTS
Dinner and food pairing: social event where we mix haute cuisine with the best selection of wines that we can find, between new and classic wineries. It is an experience for lovers of good cuisine who are looking for the perfect pairing between their food and drink.
Blind Dinner: it is a sensory experiment that seeks to provide a different experience, depriving diners of the sense of sight, causing uncertainty and various emotions during dinner. The chef prepares a tasting menu accompanied by wines or cocktails chosen by certified sommelier. The dinner is directed by host who stimulates the four remaining senses of the participants while they enjoy an unparalleled experience.
Helicon: a night where gastronomy, wine and music are mixed creating the perfect combination to enjoy the pleasures that the gods denied to the mortals in the temple of the muse of Calliope, with musical dinners and an inner patio with the best selection of electronic music dj's.
Downloads
Directions
Av Central entre Calle 11, y Calle 13, Casco Antiguo, Panama City
View Larger Map
Budget
Best For Whom
Business Travellers

Expats

Mature Travellers

Families With Teenagers

Couples

Groups

Leisure Travellers

First-Timers
Best For What
A Bit of Romance

Alfresco Dining

Fine Dining

Cocktails

The Local Experience

Lively Atmosphere