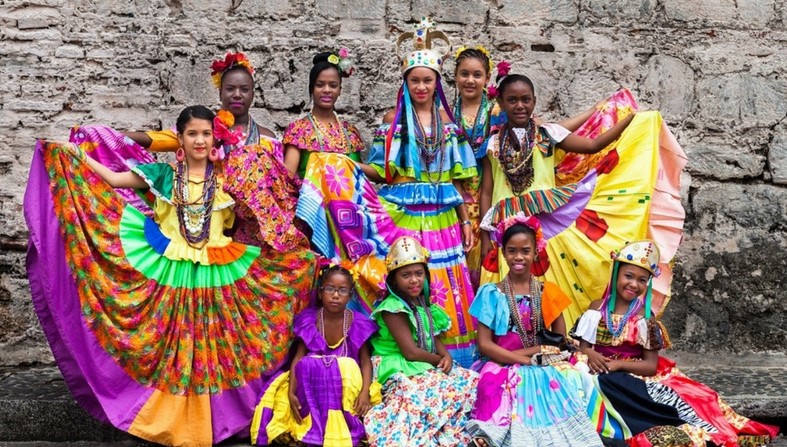 Culture Congo tourist attraction of Panama recognized as intangible cultural heritage
Adventure Editorial Family Fun Lifestyle Mini Break
Panama
on Thursday achieved that the ritual and festive expressions of Congo culture appear on the representative list of the intangible cultural heritage of humanity of the United Nations Educational, Scientific and Cultural Organization (Unesco).
It is the second element of the culture of our country that is included this year in this important list, the first was the handmade manufacture of the hat 'pintao'.
The organization highlighted that the ritual and festive expressions of the Congo culture embrace the contemporary vision of a collective celebration of enslaved black rebels during the colonial period, and that today, participants dance Congo, celebrate their freedom, sing happily about their daily life and perform barefoot sensual dances.
These festivities are made with the intention of promoting tourism in the country and safeguard the Afro-colonial culture of
Panama
, so that locals and foreigners know the essence of a tradition transmitted from one generation to another.
The Devils and Congos Festival takes place on a stage in front of the community square of Portobelo, attracting a large number of local and foreign visitors for being an artistic show that shows skills, masks, costumes, dances and songs typical of this culture .
While the
Festival
of the Pollera Congo is a tribute to the Afro-colonial culture that allows to divulge the rich traditions of the region, focusing especially on the invaluable contribution that the woman has had defying the slavery in her mission to preserve all the manifestations that are part of the Congo culture.
Written by:
Panama Local Expert
PUBLISHED: Dec 16th 2018