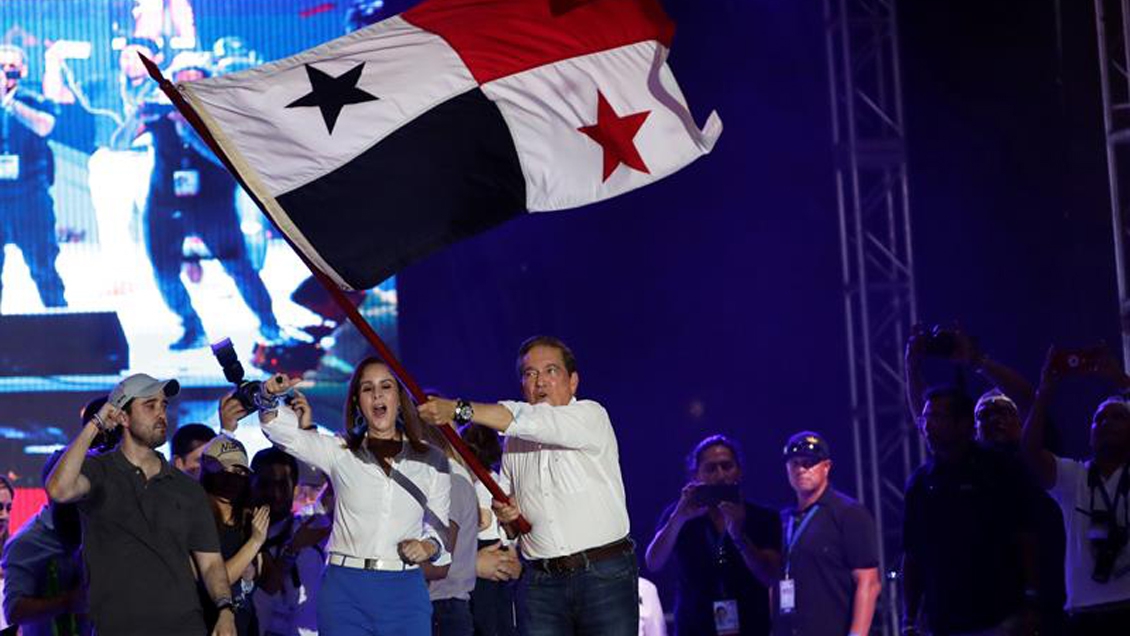 Laurentino Cortizo is elected new president of Panama
Editorial Inspiration Press Releases
After a tight presidential election, the candidate of the Uniting Forces of the Revolutionary Democratic Party (PRD) and Molirena, Laurentino Cortizo, was declared by the Electoral Tribunal (TE) as the virtual winner of the general elections in Panama.
At 11:49 pm. the presiding magistrate of the TE,
Heriberto Arauz confirmed the triumph via telephone to Cortizo
, who will be accompanied in the vice presidency by Jose Gabriel Carrizo for the quinquennium 2019 - 2024.
Judge Arauz said that in the last hours there has been a stability that reflects a 2% advantage between
Cortizo and the candidate of the Romulo Roux Democratic
Change party, which translates into a difference of 37 thousand votes.
With 95% of the tables counted,
Cortizo obtained 33.07% of the votes,
followed by Roux with 31.07% and Ricardo Lombana with 19.36%. After receiving the call from Judge Araúz, Cortizo said he is ready to assume the Presidency as of July 1, and assured that his government will be one of consensus and dialogue.
With humility I receive the announcement that is important for the country, of great responsibility, where I am prepared with a team to assume the reins of the country as of July 1. I have no doubt that the country needs to join forces in order to solve the great challenges we are going to face, he said.
The announcement of the official proclamation will be in charge of the National Scrutiny Board, which will be held next Thursday.
Cortizo, 66, held positions in the Organization of American States.
He was Deputy of the Republic (1994-2004) and Minister of Agricultural Development (2004-2006). From 1986 to the present, he practices in the private sector in the companies
Cortizo Group,
Panablock (construction materials company) and Hacienda Hermacor (high genetic livestock).
He studied at the University of Norwich in the United States, where he obtained his degree in Business Administration. He holds a Ph.D. in
International Commerce and Mercadotectnia from the University of Texas.
Among its main promises is the fight against poverty and inequality,
better access to education, health and safety, competitive economy and job creation.
Written by:
Panama Local Expert
PUBLISHED: May 6th 2019