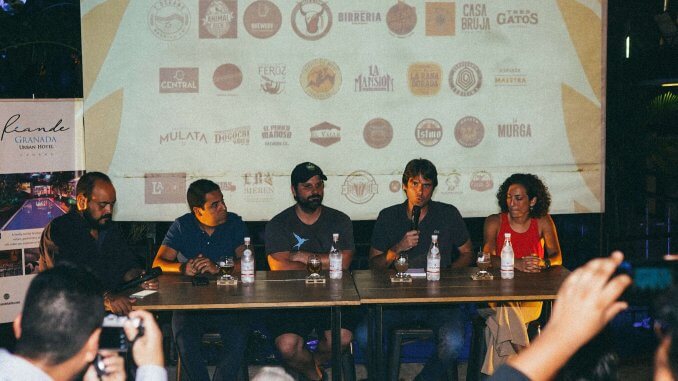 Micro Brew Fest 2020 has a news home
Adventure Family Fun Food & Drink Lifestyle Parties Seasonal Celebrations
This year the festival will be at the Parque de Los Lagos - Ciudad del Saber
It will be held on February 14 and 15; Friday from 6:00 p.m. to 2:00 a.m. and Saturday from 3:00 p.m. to 2:00 a.m.
The
Micro Brew Fest (MBF)
arrives this summer with a new house and renovation. In its eighth edition, it moves from the Kiwanis Sports City to the Lakes Park in the City of Knowledge.
The festival will bring together the best craft beer offers from international and local producers and importers, in order to offer all attendees a space to enjoy two days of good music, delicious food and the largest congregation of craft beers. The
MBF is designed
to be enjoyed together with family, friends and pets.
"We are in our eighth edition and every year we seek to innovate, in order to provide a festival of height. The Micro Brew Fest has had an enormous growth and this year we will have more than 200 references of different types of beers", said Teddy Fábrega, one of the organizers of the MBF. Fábrega added that there will be 37 stands of beers from different countries, in addition to 15 food stands.
MBF Masterclass
One of the initiatives that each year is gaining more strength is the masterclass that is held within the framework of the festival, and in this eighth edition is organized by Kathinka Labs, Latin American Laboratory for Quality Control and Microbiology.
The masterclass will be about
wood and beer
; national and international experts will participate, providing knowledge to those who are involved in the artisan beer business or to those who have a general interest in learning more about the subject.
Indie Beer Cup
Another novelty of this edition is the INDIE BEER CUP, a cup that was born from the union between the Pura Vida Indie Cup of Costa Rica and the El Barrilito de Oro Cup of Panama, it is worth noting that they are the most important in
Central America
, both in number of participating breweries and in activities to promote the industry. Indie Beer Cup is a competition where national and international homebrewers have the opportunity to submit their homemade brewery creations to a renowned panel of local and international judges of high recognition. The cup will have 50 judges and seeks to exceed 1,000 entries, it is important to note that the I
NDIE BEER CUP
is part of the Beer Masters League, which consists of the Beer Cup of America (Chile), Tyrona Cup (Colombia) and the Red Ring Cup (Mexico).
Tickets
Tickets are on pre-sale from November 2019 through Panatickets and MasterCard holders will receive a 10% discount, plus a VIP and fast pass at the festival. Tickets can also be purchased through the Appetito 24 application, and will be delivered to your location.
Written by:
Panama Local Expert
PUBLISHED: Mar 3rd 2020