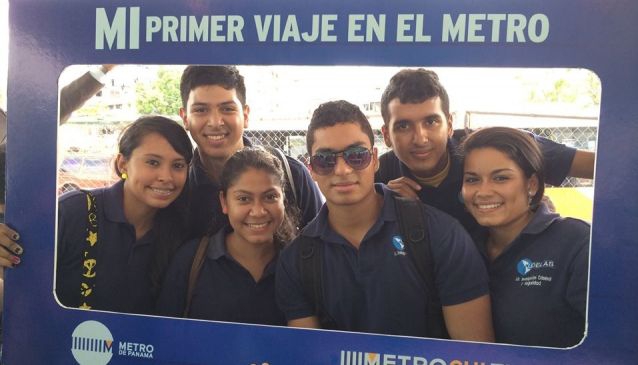 My First Ride On The Panama Metro
Panama
The Panama Metro is the first metro line in Central America and has done the country proud.
I've been living in Panama for almost two years now and seeing the progress of the first metro line. It has been causing a lot of traffic problems and the country has been looking forward to it opening. So finally, after three years of construction the metro has opened its doors to the public on April 5th 2014.
I've also been watching the progress from my balcony and I can actually see an above ground station and the frequent trains pulling in and out. After hearing a lot of excitement and praise of the metro I decided to give it a try.
I live quite near the San Miguelito station, and decided to take the metro to Albrook Mall. I set off around 6.30pm to walk to the station, but it was darker than expected. Apart from the terrifying moments crossing the main road in the dark, the walk was relatively smooth. I arrived at the station, which was a little busy, but nothing too crowded. I got to the top of the escalator to see three young men being arrested by around eight police officers. I viewed this as a positive, that there is control and action against pickpockets.
You need a metro-card to get through the ticket barriers, even though at the moment the ride is free. Many people still have the old metro-bus cards, which don't work so I helped a young man get through by swiping my card.
My comment in general about the station is that people need to learn some metro etiquette. For example, not standing on both sides of the escalator, and letting people off the train before piling in. But in general people seemed used to the metro and comfortable using it.
Inside the train is very nice, clean and modern, with T.V screens in the center telling you which station is next and some metro propaganda. Unfortunately there aren't many seats and although there is a lot of standing space, there seems to be a shortage of handles/rails for holding on to.
With all that in mind the Metro does cut travel time down a lot and as we passed over top of the always busy Transismica street I could hear the typical honking and engine sounds of congestion. For some people, this could lessen there travel time by over an hour! The promise of connecting buses has also encouraged more people to use the metro as part of their daily commute.
The Panama Metro is the first metro line in Central America and has done the country proud. I hope that with time people in Panama can evolve to use the Metro with the best etiquette and efficiency.
Written by:
Anna de Mondey
PUBLISHED: Dec 16th 2018