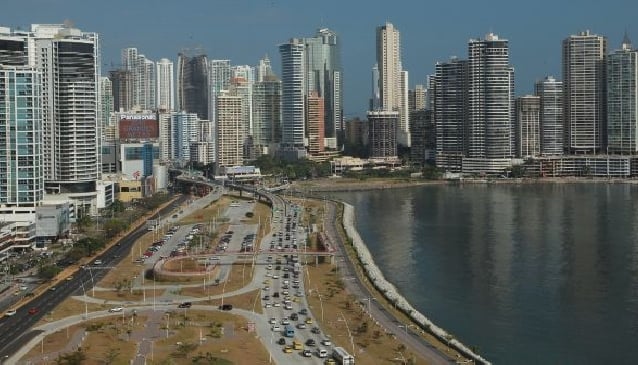 Panama - an Investor's Paradise
Editorial
few countries can match Panama with what they can offer in terms of investment.
Here at My Guide Panama our expert local advice goes well beyond the best restaurants and places to see. In this special article we have used our unique insider knowledge to give you the lowdown on our country's booming economy and the investment opportunities that have arisen as a result.
Indeed, there are very few countries that can match Panama with what they can offer in terms of investment. With its refined way of life, unique natural environment and low living costs, Panama has consistently featured in 'Top Places to Retire' lists for the last few years running, which to anyone who knows the country is not in the least bit surprising.
If your dream is to own a house on a tropical beach, or property in Panama City, or to just simply retire into a warmer climate, in Panama it can become a reality.
Due to increased world-wide awareness of Panama's potential for business opportunities, the country's government has estimated that the economy will grow by as much as 9% in 2011, as opposed to the 7% growth of 2010. If the prediction holds firm, Panama will become richer than Chile and Peru, who are both considered to be the economic leaders of the region.
The surge in tourism owes much to Panama's leading airline – Copa Airlines – which has helped transform Tocumen International Airport into a major transport hub for the Americas. Only last year, Antilles Express, the Dutch airline, inaugurated a twice-weekly direct flight from Curacao to Panama; Iberia, the Spanish airline, began flying direct from Madrid; and Condor, the German airline, started flying direct from Frankfurt every week. Furthermore, Ecuador's national carrier – Tame –began flying direct from Quito and Guayaquil to Panama City three times a week.
Other major airlines have also expressed interest in South America's new hotspot, with Emirates (United Arab Emirates), All Nippon (Japan) and Qantas (Australia) pledging to establish direct flights from their respective countries in coming years.
In response to the new influx of tourists, there are already ten hotels either under construction or that have recently opened, which will eventually amount to approximately 12,000 brand new hotel rooms throughout the entire country.
Current megaprojects, such as the Canal expansion, the construction of Panama's first metro line and the expansion of the airport, are fuelling the economy massively, and future projects, such as the expansion of the ColónPort (Panama's main sea port) and the new city of Panama Pacífico, will further propel the country into the higher echelons of the global business community.
The new city – a 40 year project – will comprise 20,000 homes, 1million square metres of commercial space, hotels, schools, parks and golf courses, and will create 40,000 jobs in the process.
So, to sum up, Panama is a country on the move, and now is the ideal time to invest. It is already packed with people from all over the world, with many of them investing in real estate.
AMT Properties is a company dedicated to marketing and developing residential and commercial projects, as well as to the rental and sale of real estate. They offer unique properties throughout Panama City, with some of their largest projects including the Macedonia Towers, located in Via Transísmica, and the Zeus Towers located in Costa del Este.
One of their up and coming projects is the Brisa Marina, which will offer apartments between 170 and 200 square metres – a unique size that none of the other hundreds of apartments (often criticized for being too big or small) in the area has.
Written by:
Anna de Mondey
PUBLISHED: Dec 16th 2018