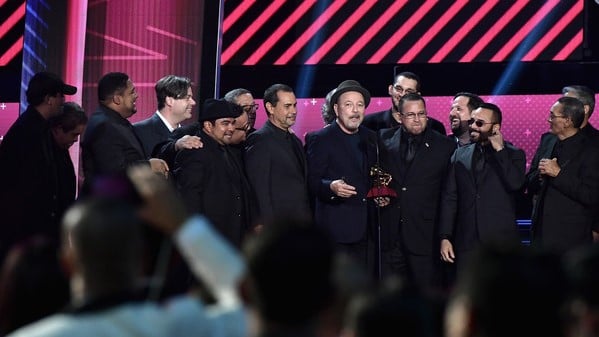 Roberto Delgado will bring more than four decades of musical career to Guataca Nights
Editorial Seasonal Celebrations
This October 19, Panama City will enjoy a new session of Guataca Nights Panama, this time by the award-winning musician Roberto Delgado, in a show that will start at 8:00 pm at the Teatro La Plaza.
During his presentation, the Panamanian artist will share a selection of the repertoire that he has been building since he began his career in 1974. Songs like "Anacaona", "La Caína", "Watch What Happens" and "Mambo Gil" will be some of the that the public can enjoy.
Roberto Delgado is a conductor, arranger, sound engineer and bassist. He has two Grammy and three Latin Grammy awards, thanks to different projects he has developed together with Rubén Blades, with whom he has performed in the most prestigious venues in the world, such as Madison Square Garden (New York), Hollywood Bowl ( Los Angeles), Shepherd's Bush (London), National Stadium of Peru (Lima) and the Spanish Village of Barcelona (Barcelona).
In addition, he has worked alongside other great exponents, such as Cheo Feliciano, Celia Cruz, Gilberto Santa Rosa, Luis Perico Ortiz, Ismael Miranda, Andy Montanez, Tito Nieves, India, Víctor Manuelle, Johnny Rivera, Paquito Guzmán, Joan Manuel Serrat and the rest.
The invitation is to attend this October 19 at the Teatro La Plaza in Panama City, to enjoy the musical download that Roberto Delgado and his orchestra will perform at Guataca Nights Panamá, at 8:00 p.m. Tickets are on sale at the theater box office and at panatickets.com.
For more information, visit our
event
section.
Written by:
Panama Local Expert
PUBLISHED: Dec 16th 2018