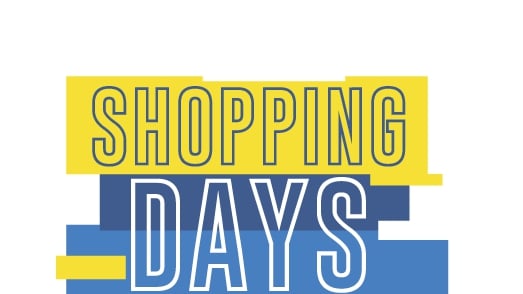 Shopping Days in AltaPlaza Mall
Arts & Culture Editorial Family Fun Food & Drink Mini Break
AltaPlaza Mall Shopping Days!
Every Tuesday and Thursday of the month of March, for every dollar of purchase when paying with any means of payment, you receive 3 ConnectMiles miles for your purchases in any mall trade, to travel with Copa Airlines and any airline of Star Alliance.
1. COMPLETE YOUR PURCHASES
2. DELIVER YOUR BILLS IN THE INFORMATION CENTER
3. UNTIL THE STOCK OF 200,000 MILES EXIST
FREQUENT QUESTIONS:
Where do I have to redeem my invoices for ConnectMiles miles?
Take your shopping invoices from our stores and using any payment method, to our information center, located at level 1.
Do I have to be a ConnectMiles member?
You must have a
ConnectMiles number
. If you do not have it, you can request it at our information center or register for free at www.copaair.com
How to earn ConnectMiles miles?
Every Thursday for every dollar of purchase you make, with any means of payment and in any of our establishments, we give you 3 ConnectMiles miles.
TERMS AND CONDITIONS:
Altaplaza Shopping Days March
The 3 Miles ConnectMiles benefit for each $ 1 purchase is valid only on Tuesdays and Thursdays of the months of January, February and March, beginning on Tuesday, January 1, 2019 and ending on Thursday, March 28, 2019 at Altaplaza Mall, until you run out of 500,000 ConnectMiles miles.
The benefit described in point one of these terms and conditions is exclusive to ConnectMiles members. In order to receive the benefit described in point one of these terms and conditions, the member must register his / her invoice at the AltaPlaza mall information center, located at level 1.
The bonuses do not apply to the miles or credit points of other loyalty programs: it is exclusive for ConnectMiles members.
The miles earned from this promotion do not qualify for preferential status (PreferProgram)
ConnectMiles miles will be credited to your ConnectMiles account between 4 and 6 weeks after the promotion ends.
For questions and / or comments write to comunicaciones@altaplazamall.com
This promotion is subject to change without prior notification.
The products acquired in the stores are the sole and exclusive responsibility of those who offer them and AltaPlaza Mall is not responsible for any claim produced by its purchase and obtaining.
There are no claims for purchases made before the start date of the promotion or for purchases made after the date of completion of the promotion.
This promotion can not be combined with other promotions and / or discounts.
The terms and conditions of the ConnectMiles loyalty program apply.
You can access the terms and conditions by entering the following link: Terms and Conditions
Written by:
Panama Local Experts
PUBLISHED: Apr 4th 2019