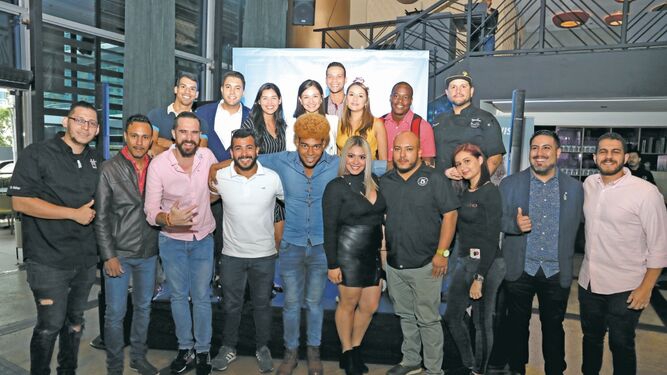 THE BEST BARS OF PANAMA LAUNCH NEW RECIPES!
Editorial Family Fun Food & Drink Lifestyle Seasonal Celebrations
VISA presents the fourth edition of
Panama Cocktail Week
, an experience that promotes the culture of cocktails in Panama, in order to highlight the best bars in the city, and its most innovative cocktails. Cocktail Week, seeks to publicize the new trends in this art and the best practices of the industry.
VISA, for its part, is a global brand whose priority is to support this type of local activities, since it allows them to differentiate themselves, generating relevant experiences for their
Premium cardholders.
For 18 days, mixology fans will enjoy a variety of more than 45 original cocktails at a special price of $7.00, exclusively for
VISA debit and credit cardholders or cash payments.
In addition, some bars will offer exquisite tapas for only $4.00 to pair with their cocktails.
Each bartender will present a special menu that includes 3 to 5 creative cocktails, inspired by World Class liquors, such as: TANQUERAY 10, KETEL ONE, DON JULIO, BULLEIT BOURBON and JOHNNIE WALKER.
This
Cocktail Week promotion will be exclusive for VISA cardholders
, debit and credit or cash payment. * Regular menu price $ 10.00
The participating bars of this fourth edition of Cocktail Week are:
5INCO, BOTTLE ALLEY, GASTRO LAB, FOOD DISTRICT BISTRO & BAR - HOTEL HOLIDAY INN OBARRIO, LA GINTONERIA, LOLA MÍA DE HOTEL LA CONCORDIA, LUCCA, TACOS LA NETA DE SELINA, THE LIVING ROOM OF HOTEL W, MALO, MISS CHO, MULA OF UNCLE PENKNIFE, NUMEN OF HOTEL LA CONCORDIA, PALADAR, WAHAKA AND WALL STREET. ONLY WITH A VISA, UNIQUE COCKTAILS LIKE YOUR DNA, SINGLE CARDS LIKE YOUR DNA.
RECOGNITION
The public can vote for their favorite cocktail on the
WEEK.COM.PA
site where their votes will be registered, and they will be added to the score awarded by a select group of judges who will rate each of these cocktails. The Bartender with the highest score will be awarded at the
Cocktail Week Fest.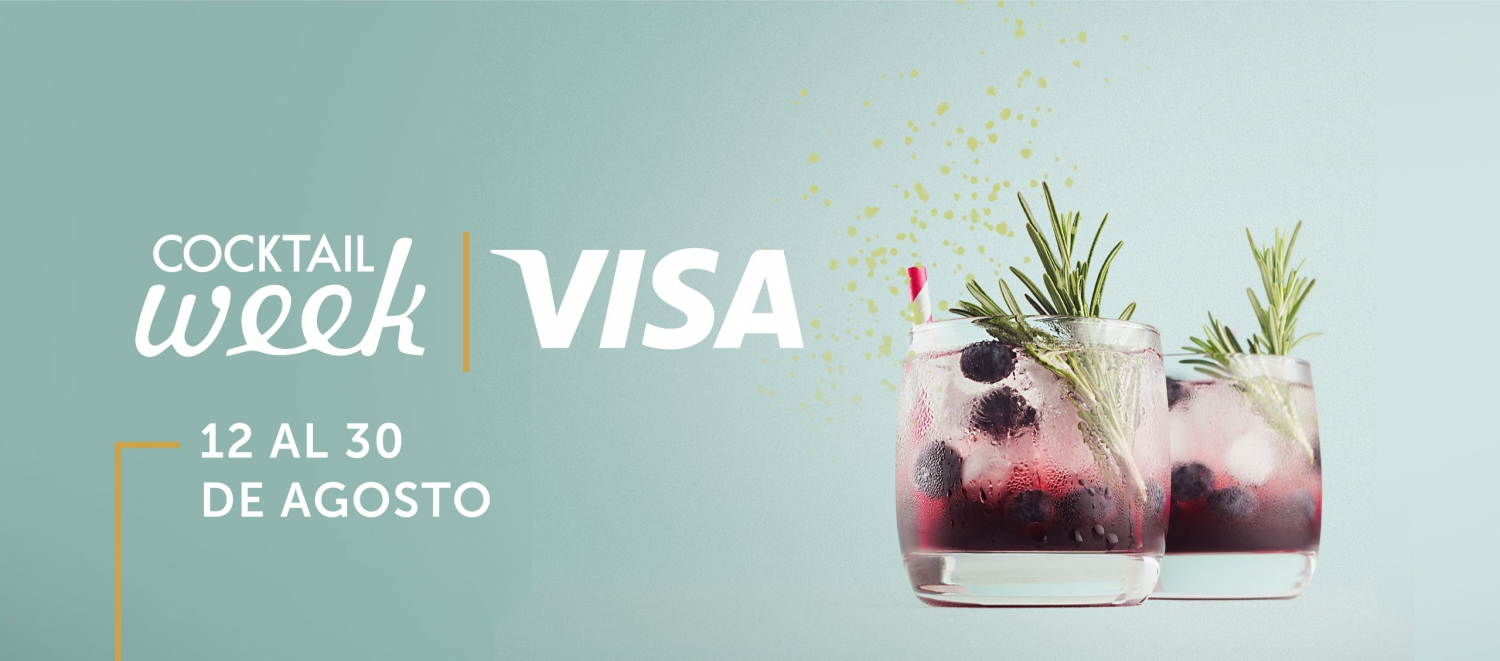 COCKTAIL WEEK FEST 2019
On August 29,
VISA Cocktail Week Fest will be held at Soho City Center
. A festival where the public will be given the opportunity to taste the best cocktails of the 16 participating Cocktail Week bars, and also, the bars of the restaurants that make Soho City Center, an exquisite shopping destination: Sushi Nation, will be added Saquella, Ciao Bella and Brazzeiro. Each of the participating bars will have cocktails for sale at $5.00 each, so that the invited public can learn about the Mixology of the participating bars. This activity promises a festive atmosphere, where there will be a good drink and excellent music.
On July 26, the pre-sale of tickets for $25.00 on the GUSTAZOS.COM platform will be available and can only be purchased with your
VISA debit or credit card
. The ticket includes 4 cocktails and a glass of gift.
Written by:
Panama Local Expert
PUBLISHED: Nov 17th 2019