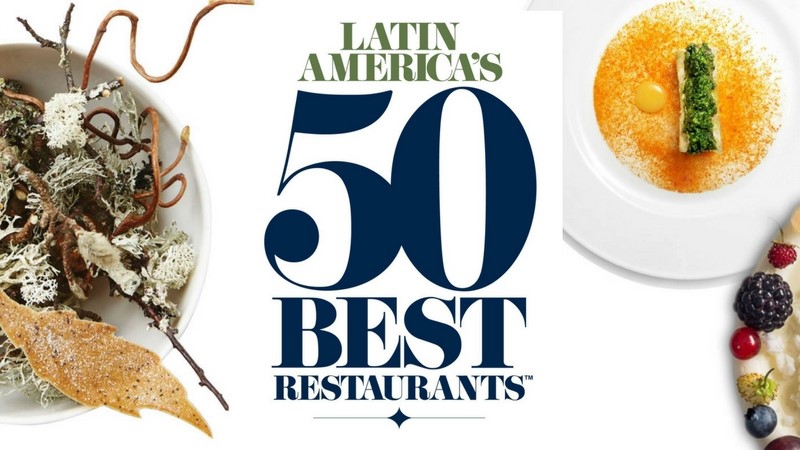 The Latin America's 50 Best Restaurants 2018 have been announced on October 30 in Bogota
Celebrities Food & Drink Seasonal Celebrations Top 10
Colombia has been the host of the sixth edition of the largest celebration of culinary talent in Latin America
The sixth annual list of Latin America's 50 Best Restaurants have been announced on Tuesday, October 30, 2018 at the Ágora event center in Bogotá. For the second year in a row, Colombia is the host country for an event program that includes the # 50BestTalks gastronomy thought leadership event, the annual Chefs feast and the awards ceremony. Chefs,
restaurateurs
, sommeliers, influencers, journalists and gastronomes from around the world will celebrate the gastronomic diversity of Latin America during two days of activities that will culminate with the announcement of the famous list of the 50 best restaurants in the region.
William Drew, General Editor of Latin America's 50 Best Restaurants, commented:
"After the success of our first event in Bogotá in 2017, we are very excited to return to the culinary capital of Colombia to hold a series of events that promise to be even bigger and better than before. We look forward to welcoming chefs and restaurant owners from across the region to experience the warmth of Colombian cuisine once again. "
THE BEST RESTAURANT IN LATIN AMERICA
For the second consecutive year, the Maido restaurant in Lima, Peru, was the winner of the first place on the list of Latin America's 50 Best Restaurants 2018, which is directed by chef Mitsuharu 'Micha' Tsumura. Maido was also named as the Best Restaurant in Peru, as a space where visitors can taste dishes based on Nikkei cuisine, which fuses Peruvian and Japanese flavors, which delight all its guests.
Maito
Restaurant proudly represented
Panama
on the forum international and reached 29 out of the 50 restaurants that have been listed. Congratulation!
Written by:
Panama Local Expert
PUBLISHED: Dec 16th 2018