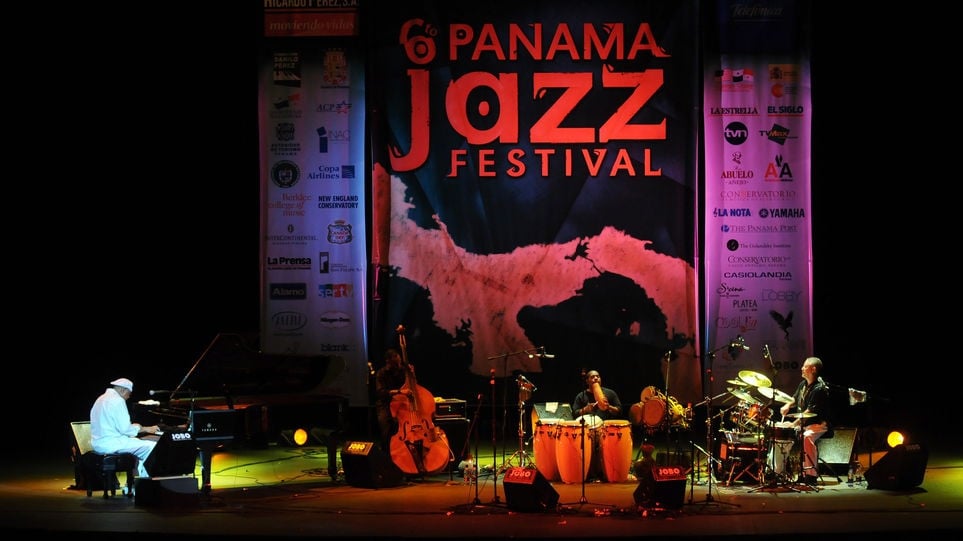 The pre-sale for the Panama Jazz Festival 2019 begins
Arts & Culture Celebrities Editorial Family Fun Top 10
Panama Jazz Festival
announces the opening of its pre-sale for the VII Latin Music Therapy Symposium, II Classical Music Exchange Program, the III Symposium of Musical, Artistic and Cultural Expressions of Afro-Descendants in Panama, in addition to the great night of the Gala Panama Jazz Festival, events that are part of the billboard celebrating the 16 consecutive years of the
Panama Jazz Festival
.
The pre-sale for the Panama Jazz Festival 2019 begins l Panama Jazz Festival announces the opening of its pre-sale for the VII Latin Music Therapy Symposium, II Classical Music Exchange Program, the III Symposium of Musical, Artistic and Cultural Expressions of Afro-Descendants in Panama, in addition to the great night of the Gala Panama Jazz Festival, events that are part of the billboard celebrating the 16 consecutive years of the Panama Jazz Festival.
Purchases can be made in pre-sale from now until December 1, 2018 through the website https://tienda.panamajazzfestival.com/.
Additionally, the opening of the accreditation period for journalists and media for free is announced until December 30.
We play, We Brand, We Change, is the meaning of the
Panama Jazz Festival 2019
, a Festival that has changed the lives of many, bringing many people to Jazz music and demonstrating for 16 consecutive years that Panama has much to offer at the level musical.
For this January 2019 the
Panama Jazz Festival
returns with 48 programmed concerts and an energetic artistic billboard, artist such as:
Jane Bunnet & Maqueque, Andrew Hayward, Gunhild Carling, Lucia Pulido, Alex Blake, Idania Downman, Omar Díaz, the Aphrodisiac group, Luz Acosta and Danilo Pérez Global Messengers in a new ensemble of artists, to honor the 500 years of the city of Panama. In addition, there will be the participation of prestigious educational institutions such as the Berklee Global Jazz Institute, New England Conservatory, Thelonious Monk Institute of Jazz and the Crossroads High School, which each year offer great support to the Festival and this year will have some 90 carvings The Panama Jazz
For more information about the Panama Jazz Festival, visit: https://www.myguidepanama.com/events
Written by:
Panama Local Expert
PUBLISHED: Feb 17th 2019