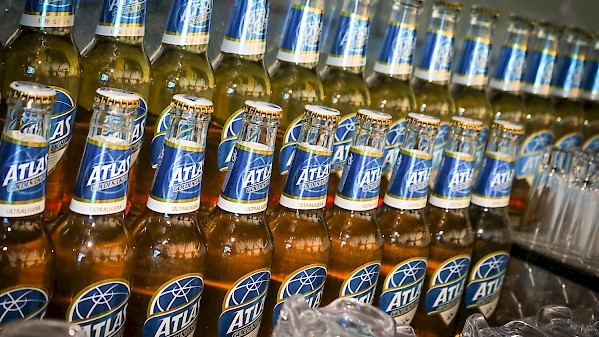 The Road to Golden Fest Chitre waiting for you December 1st
Arts & Culture Editorial Food & Drink
National brewery (CN) through its Atlas Golden Light brand, signed an alliance with the Mayor of Chitre for the realization of the event
The signing of this alliance was held at the offices of Cervecería Nacional in Costa del Este and was in charge of Jorge Gutierrez, Trade Marketing Director of CN and Olmedo Alonso, Mayor of Chitre who expressed how pleased he is that a brand like Atlas Golden Light reaches the city through this innovative proposal, such as the "Road to Golden Fest".
On this occasion the community of Chitre and the surrounding cities can enjoy this unparalleled experience. The "Road to Golden Fest Chitre", is the prelude to the flagship event "Atlas Golden Fest 2019" which for the second consecutive year will promote this brand.
The event will feature the participation of national and international artists of high level. As an advance, the international guest duo will be Jowel and Randy and of course the event will have some additional surprises and national guests that will be unveiled later.
"For Atlas Golden Light it is important to integrate the whole country in the unique experience that is lived in the Atlas Golden Fest, that is why it was thought to make a very similar event in the city of Chitre, who has been positively involved with the initiative, which we appreciate. We expect a great event, with a good national and international billboard, with unforgettable experiences and an excellent atmosphere.
Today is when Chitre will enjoy Sol a Sol "said Jorge Gutierrez, CN Trade Marketing Director The "Road to Golden Fest Chitre" will be held on Saturday, December 1, 2018 in El Churrasco de Chitre. The doors will be open from 4:00 and the show will start at 6:00 pm.
This event is for people over 18 years old and they can purchase tickets through local promoters at a price of B /. 25.00.
For more information, check our our
event secion
Written by:
Panama Local Expert
PUBLISHED: Dec 16th 2018