Viajes San Blas Panama - Live if full of adventure
​Each island is administered by a family or a group for which there is an entrance fee which oscillates between $2.00 - $5.00.
Are you a business owner in Panama?
Promote your business 365 days a year with the #1 Guide to Panama.
Gain MAXIMUM EXPOSURE with a 'Dedicated Business Profile'
Find Out More
Directions to Viajes San Blas Panama
Tour Operators in Panama - San Blas

The Guna Yala islands measure a little more than 1 hectare with the natural foliage of coconut trees which contribute to its very tropical appearance. The cabins are made of white reed, rattan and thatched roofs which give a distinctive air of the Guna lifestyle.

​Each island is administered by a family or a group for which there is an entrance fee which oscilates between $2.00 - $5.00.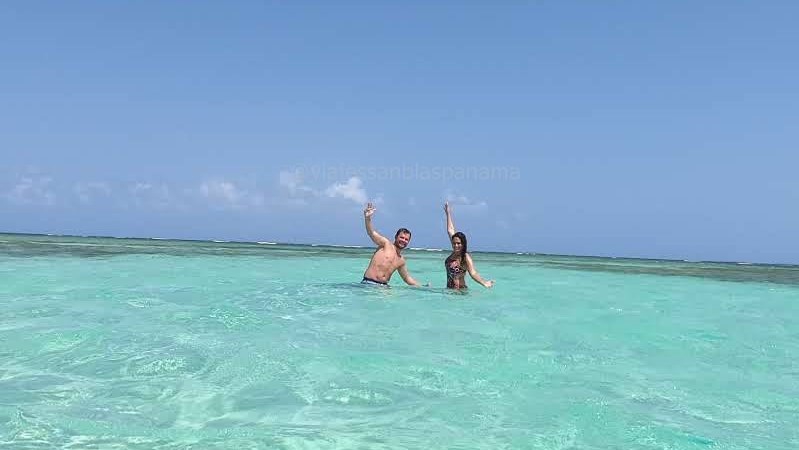 Viajes San Blas, Panama

Some islands are dedicated exclusively to the rental of cabins or camping in tents. Others only accept visitors who wish to camp on a "survival" plan and snorkel dive.

Cellular signal: Each island is administered by a family or group and there is an entrance charge oscillates from $2.00 - $5.00 per person.

The cabin package includes bed sheets. If you opt for camping, you should bring your own tent. Viajes San Blas also include all meals. If you should have a special diet, you should communicate this to them when making reservations in order to better attend to your needs.

Viajes San Blas menu options vary in accordance with the seasons and prohibitions. Drinks not included. Viajes San Blas company is characterized by always providing an exclusive and personalized service, under the highest quality standards.

Viajes San Blas are dedicated to organizing, corporate and private events, excursions to different parts of the regional geography, coordination for yachts and cruise ships to anchor and county permits and any activity you want in the enchanting islands of the Indian region of GunaYala, also known by the San Blas name.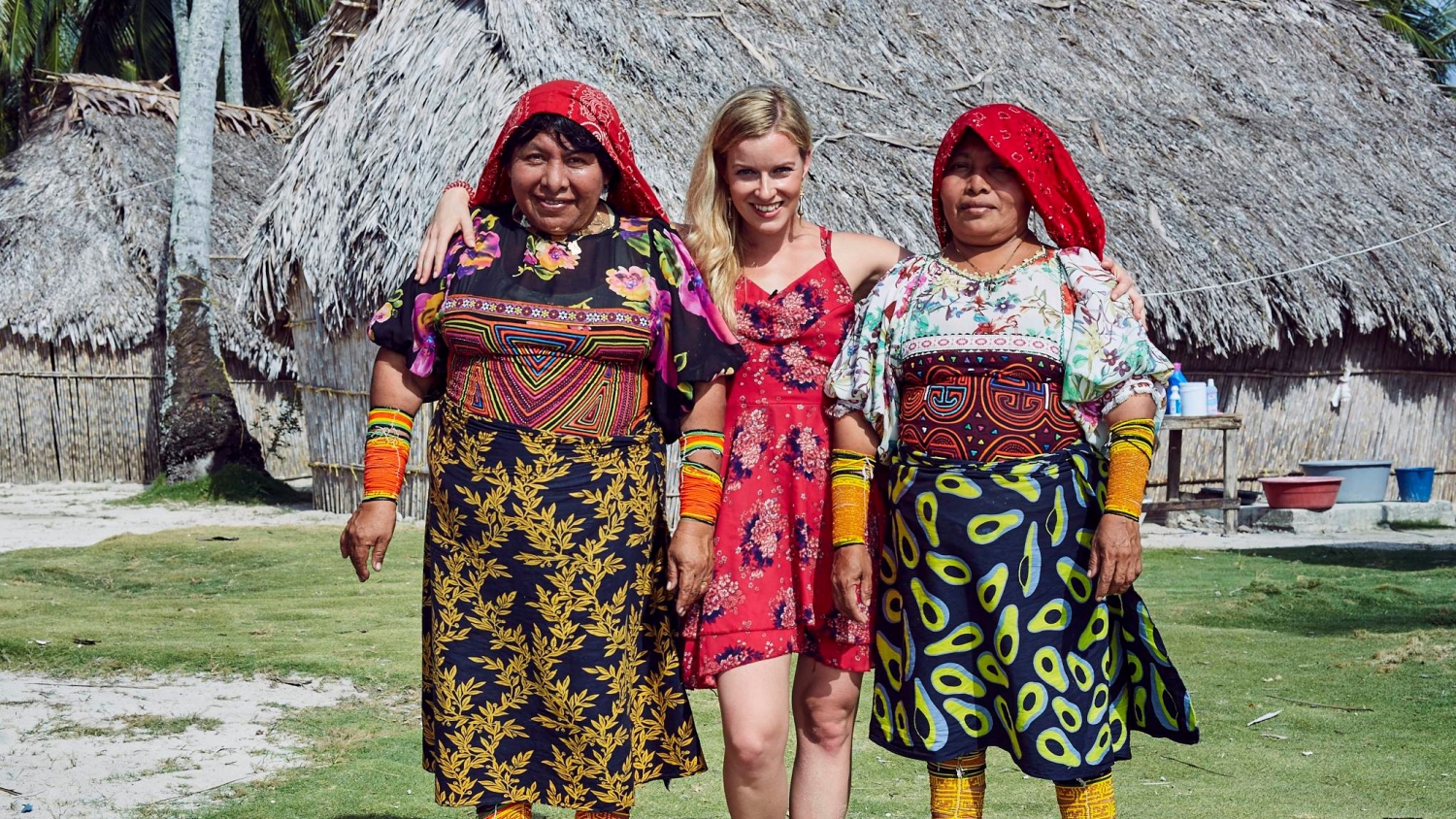 Viajes San Blas, Panama

Viajes San Blas want to bring the beauty of local culture, ancestral traditions, paradise islands with white sand and crystalline waters, with the widest variety of coral reefs and marine biodiversity Panama ... an unforgettable experience!

Viajes San Blas staff:
Moises Gonzalez Diaz - Owner and Manager Guide - With vast experience in organizations of events and activities in Panama City and the islands, will be available to serve them and answer your questions.
Agapito Centeno - Land Transportation Coordinator - With over 10 years experience, driving along the road that leads to the Gulf of san blas, listed as one of the best drivers in the area.

The Dutch Cays
The trip to one of the most surprising archipelagos of the world takes approximately two hours in an outboard motor launch boat, and the tour of the cays lasts about 50 minutes. The place is perfect to explore, swim, snorkel dive .

With its 200 miles of coral reefs, it offers an undescribable world of marine biodiversity. The marine fauna includes dolphins, starfishes, sea urchins, squids, mollusks, barracudas, mackerels, basses, snappers, stingrays, octupuses, lobsters, turtles and multicolor fishes which impresses visitors, leaving a unique and unforgettable recollection.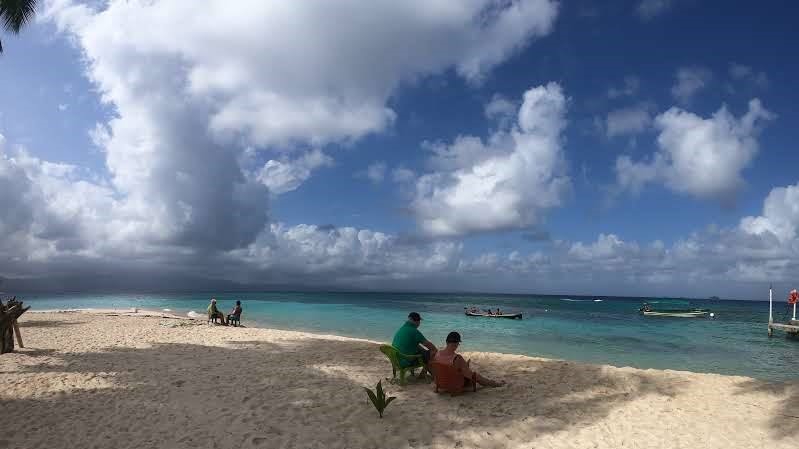 Viajes San Blas, Panama

The Lime Cays
The majority of its islands are virgin. The cays are ideal to get to know, explore and practice snorkel diving thanks to the large variety of coral reefs. The islands of tropical landscapes impress visitors. Following, they enumerate some of the islands which conform the Lime Cays:
Isla Fragata (Banedup)
Isla del Diablo (Niadub)
Isla Hierva (Gagandub)
Isla Pelícano (Gorguidub)
Isla Perro (Achudub)
Isla Wichudub
ACTIVITIES
Beach bonfires
Beach games, such as volleyball and football
Swimming
Photographing land and sea landscapes
Artesanal fishing
Canoe rides
Purchasing Guna handicrafts
Visiting museum located in Carti Sugdub
Visiting and exploring sunken ship at Isla Perro
Knowing a community and experimenting its life style
Experiencing live dances, rituals and traditions
Tasting the local gastronomy, such as the traditional "dule masi"

OTHER SERVICES In the Guna Yala Region
Land transportation to the Guna Yala Region
Boat rentals for trips to the Gulf of Carti
Trips to different islands
Special events on private islands
In the City of Panama
Logistic service and reservations in hotels, inns and residences
Viajes San Blas offer lodging in strategic places to suit your budget
Transportation to and from the Tocumen International Airport
Islands in San Blas, Panama