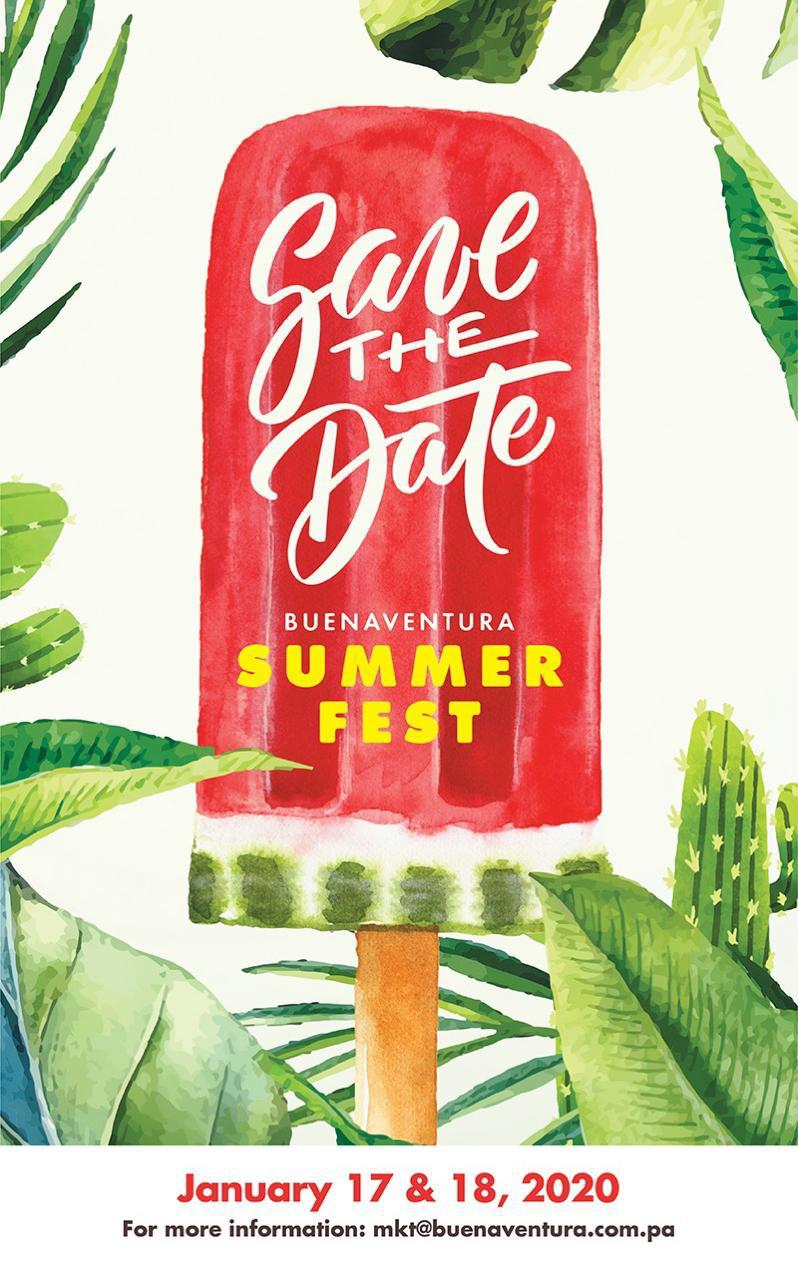 Event Details
Best events in Panama

Buenaventura Summer Fest: for more information contact: mkt@buenaventura.com.pa

Friday 17th January:
Meeting with Tino, Buenaventura's new mascot - Puntarena Beach Club entrance: @17.00
Storytelling and Photo Session with Tino, The Mascot, Puntarena Amphitheater: @18.00 - 19.00
Concert by Yael Danon and Arian Abadi, Puntarena Amphitheater @19.00
Saturday, January 18th
Yoga classes ($15p.p -, free for Buenaventura Sports Club members), @8.00am - 9.00am
Functional Training with Isa Quiros ($20 p.p 20% discount for Buenaventura Sports Club members), @9.00am - 11.00am
Buenaventura Beach Bazaar, Puntarena Beach Club @11.00am - 19.00
Concert by Ari & The Dollies, Puntarena Amphitheater @20.30
Live DJ, Puntarena Amphitheater, Followed by the concert
The resort is an ideal place to discover Panama and the roots of the world. The province of Cocle is located in the center of
Panama
, surrounded by important geographical, historical and cultural places. In this place, the prehispanic population worked various materials, such as gold, for centuries. This family-friendly luxury resort is located on the coast of Buenaventura, in Panama, and is surrounded by lush tropical gardens and a lagoon overlooking the Pacific Ocean.
The
Buenaventura Golf & Beach Resort
is located on a pristine stretch of beach, framed by the elegant Spanish colonial architecture, beautiful landscaped swimming pools, an 18-hole Nicklaus Design golf course by Jack Nicklaus and the exquisite Corotu spa.