Barrio Pizza - 200 years of history in 90 seconds
Arts & Culture Editorial Food & Drink Inspiration Lifestyle Mini Break
There is nothing better than spending quality time around a pizza made with passion and by people who love what they do
Barrio Pizza
begins with its base: a light dough made only with flour, yeast, water and salt; its San Marzano tomato-based sauce; mozzarella cheese, and to give it that unique texture, the pizza spends only 90 seconds in the oven.
Good deeds, no matter how big or small, make a difference in society and open the way to a better tomorrow. That is why Barrio Pizza always supports different causes.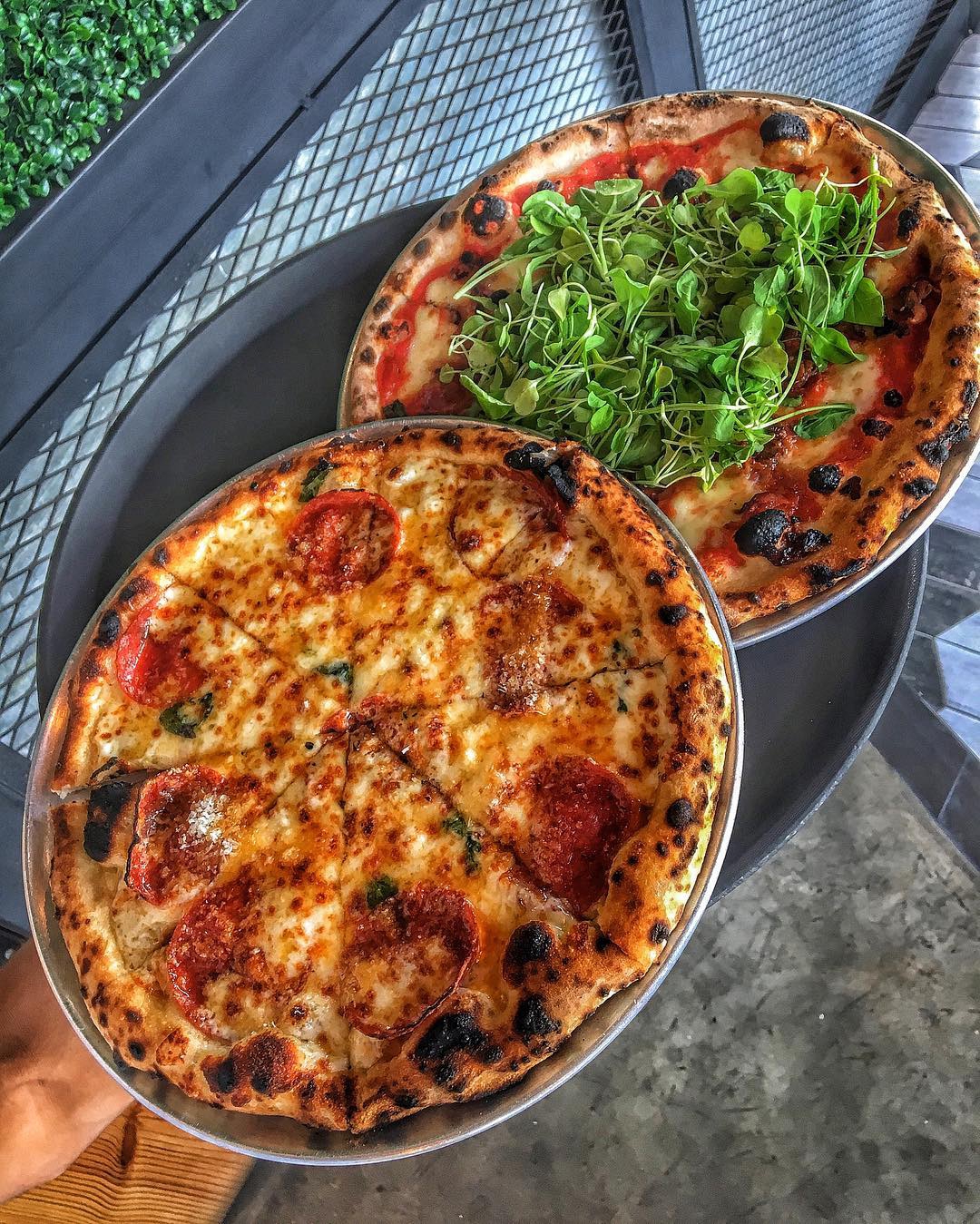 Barrio Pizza Panama
When you enter
Barrio Pizza
, it gives you the feeling of a small modern place, but made with love, it is cozy and colourful, which also makes it very Panamanian.
Its walls function as a kind of gallery, there is painting and graffiti from different artists, and the rest of the pizzeria has very rustic stone walls in sight, which gives an atmosphere of familiarity.
At Barrio Pizza they know the importance of taking care of detail; this is why each ingredient is chosen carefully. Starting from the "00" type flour that makes a light pizza, all the way through cheeses and meats of certified quality and a wide variety of fresh and natural vegetables. When you eat a Barrio Pizza, you're not eating just a pizza…you are eating "La Pizza".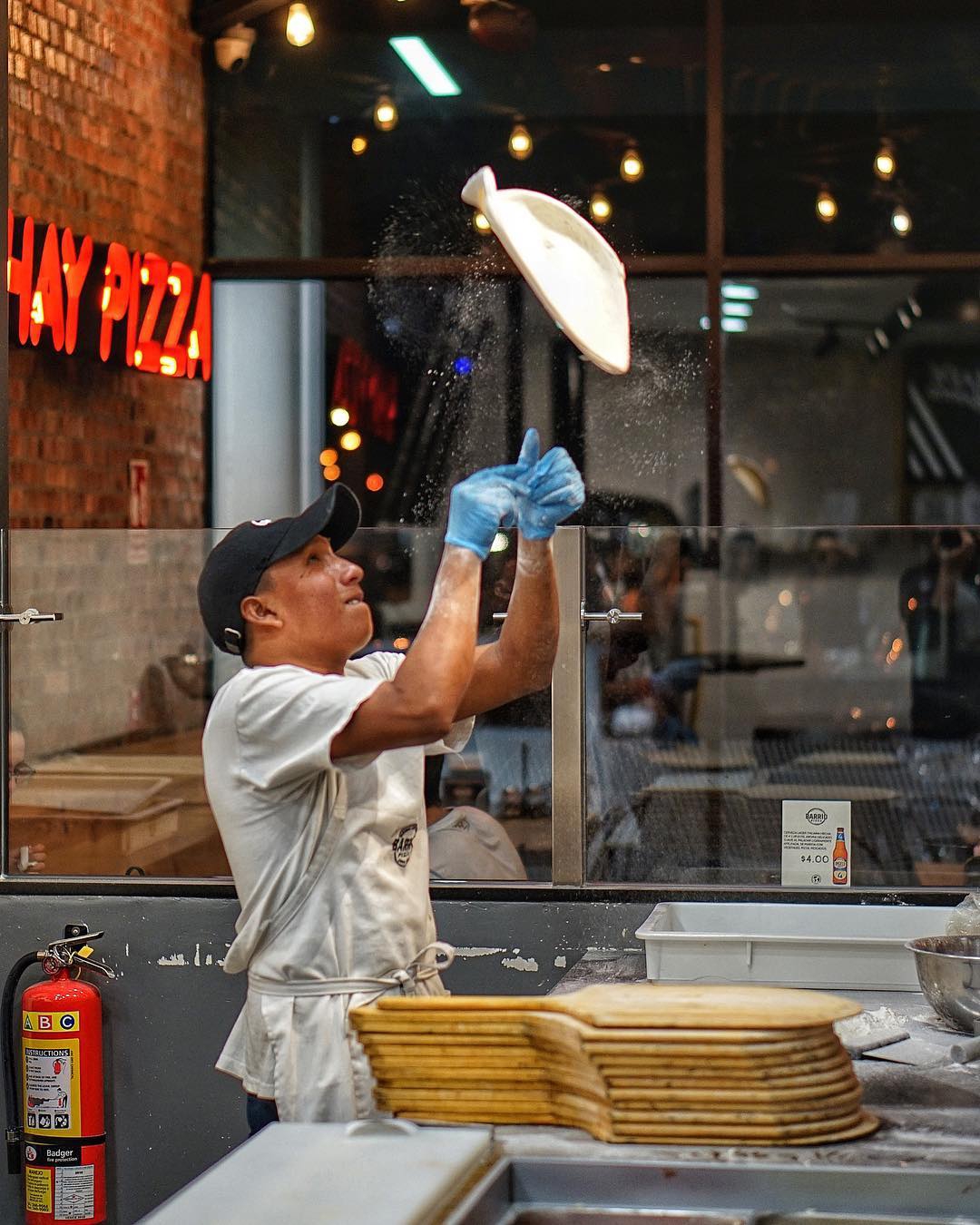 Barrio Pizza Panama
On one of the walls you can see the menu board; the way of ordering the food is very relaxed, almost like a self-service. You have choices of ready-made pizzas; the menu is varied, there are planty of options for vegetarians, and if you feel creative, you can build your own recipe with fresh and high cuality ingredients.
What started out as a local pizzeria in Casco Viejo, Panama City, currently aims to become an international franchise. They have 3 different locations in the city of Panama, "we redefined its concept, adapting it to a franchise format with export quality. We defined a DNA for the brand that applies to the Latin American market, keeping its friendly and fresh essence.
We are responsible for developing and implementing a communication strategy, in addition to the continuous creation of digital content for social networks and actions to establish contact with customers, resulting in hundreds of pizzas sold daily
" says Carlos Antonio Levy Napolitano.
There is nothing like a good pizza accompanied by a cold beer. In Barrio Pizza you will find a wide selection of beers, and if you like crafted beers, surely you will not think twice in choosing one of your preference. If beer is not your thing, you have a wide choice between non-alcoholic drinks and a delicious sangria. In addition, you can sweeten your night with one of the desserts of the house.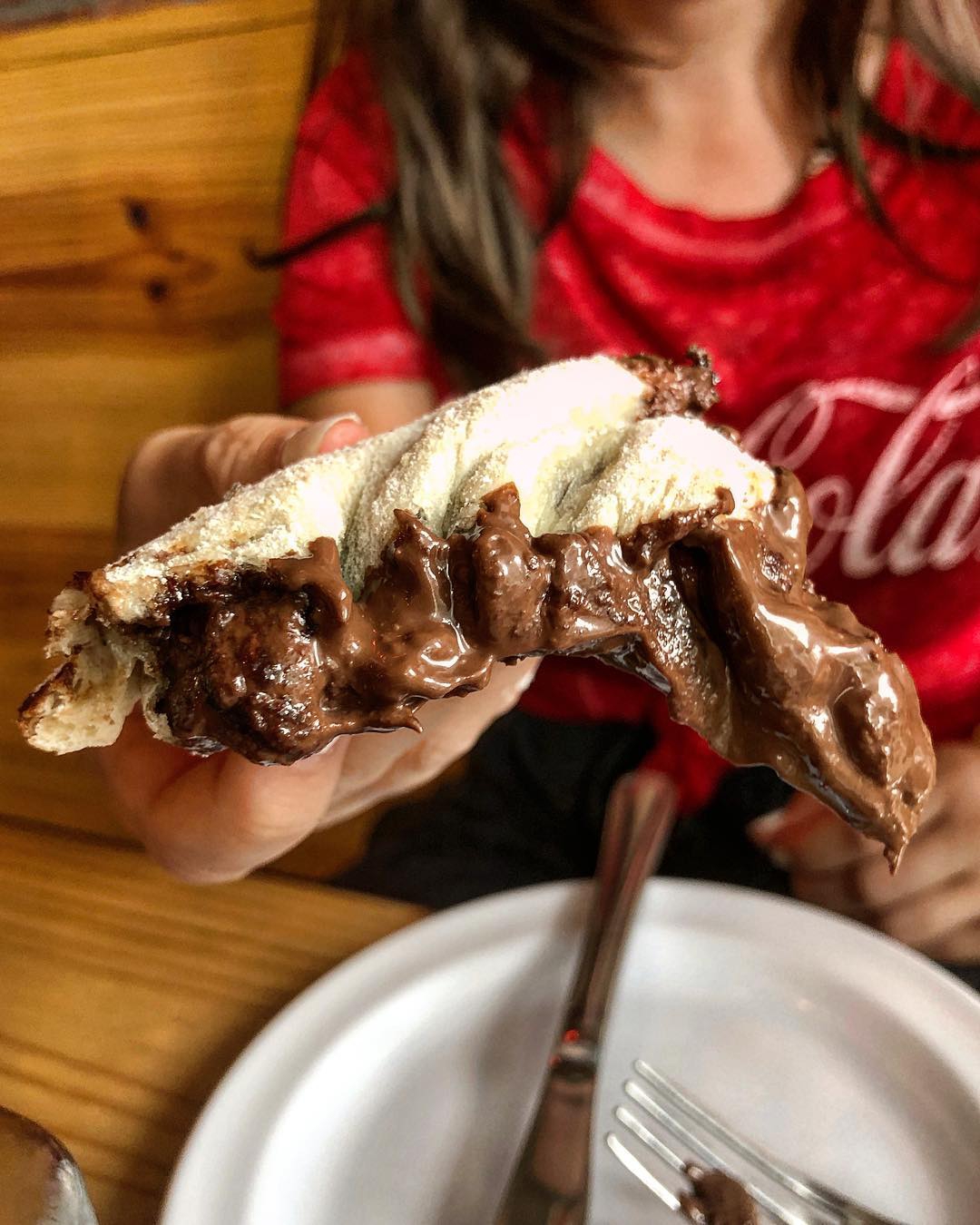 Barrio Pizza Panama
One of the best part is that you can witness when they prepare your dish, since the kitchen is totally open, a concept that denotes transparency and transmits confidence.
At Barrio Pizza they are passionate about what they do; the neighbourhood and its people is what moves and motivates them every day.
Barrio Pizza is a restaurant that supports their community, and this goes beyond a good product and a good service.