Isla Escudo de Veraguas, the hidden treasure of Panama
Adventure Family Fun Hot List Lifestyle Mini Break Top 10
With only three square kilometers and located in the province of Bocas del Toro, is this small Panamanian tropical paradise. It is considered the habitat par excellence of the three-fingered pygmy sloth. Despite the little interaction, the sloth is in critical danger of extinction. It is also home to the red and blue arrow frog.
The
island escudo of Veraguas
is completely virgin and protected, it only has some cabins that serve as refuge to the fishermen. As a result, this area is rich in mangroves and coral reefs where hedgehogs, colorful fish and striped blankets hide. Those who practice diving can walk through the
crystal clear waters that surround this place
.
Escudo de Veraguas
is
located in Bocas del Toro
, not in Veraguas. Belonging to the
province of Bocas del Toro,
due to a stroke when defining the region, the Shield, is a completely virgin island, inhabited by the few native people who live there, and by a scant handful of huts that serve as refuge to the
fishermen
who go to this area, where the fish is abundant and the nature exuberant. Despite belonging to the province of Bocas, this island is, for all intents and purposes, an autonomous ngäbe-buglé territory.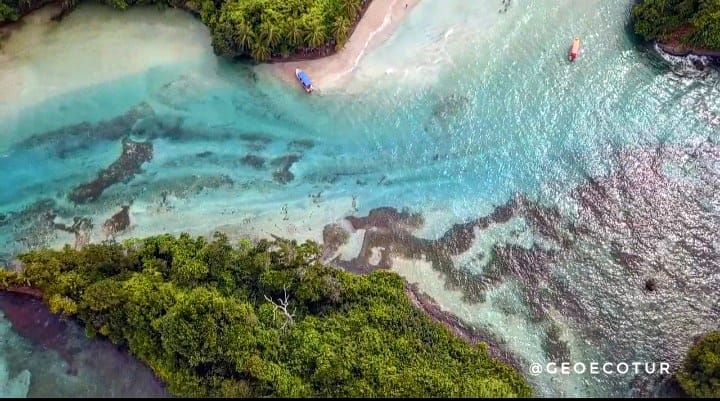 Geoecoturs, Escudo de Veraguas, Panama
Getting to this natural sanctuary is not so simple, but neither is it impossible. The most recommended is to take a boat from
Isla Colon
, whose trip can last between two to three hours. The time varies according to the conditions of the sea, the number of people in the boat and the engine of the boat.
The best months to go to the
Escudo de Veraguas island
are August, September and October. Since the sea is calm and you can navigate better.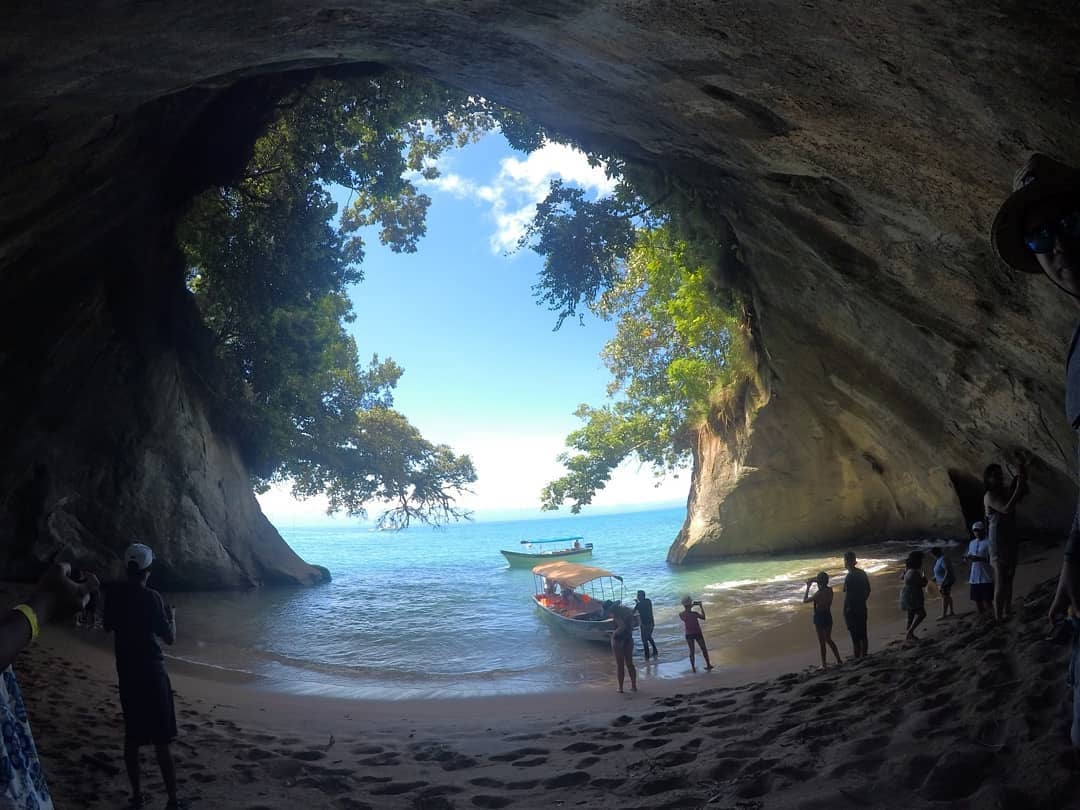 Geoecoturs, Escudo de Veraguas, Panama
Since the sea is calm and you can navigate better. What to find on the island Upon arrival, visitors can enjoy the turquoise beaches. In fact they give the impression of being hidden due to the erosion of the sea and stones. You can also dive or snorkel in the large coral reefs southeast and northwest of the island. The
environment
must be respected without pulling anchors or walking on coral.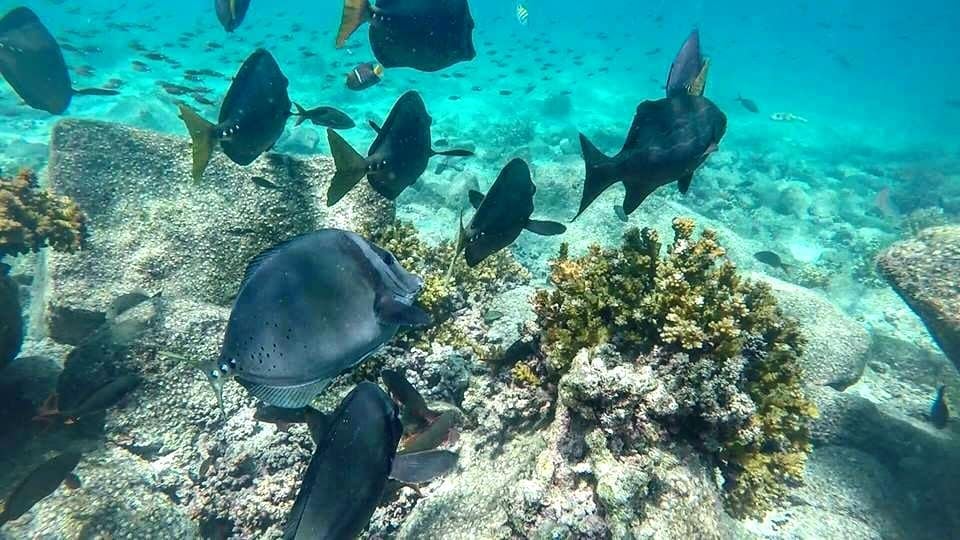 Geoecoturs, Escudo de Veraguas, Panama
The site also has a forest with
large trees, frogs, snakes and other species
. There are also trails that cross parts of the island, but are extremely humid. You must wear mud resistant boots and clothing suitable for adventures, mosquito nets. In addition to bathing suit, towels and dry clothes.