How to go to the San Blas archipelago for free: 5 days for $ 100
Family Fun Food & Drink Inspiration Lifestyle Mini Break
There are four ways to get to the
San Blas archipelago by land
. Two of these ways ofvisiting San Blas are very expensive: the first is the organized tour, which picks you up at your hotel in Panama and that will cost no less than $ 200 (sleeping one night and with the tickets separately) and the other expensive way to visit the islands is to travel by boat from Colón or from Colombia, which is also one of the most glamorous ways to visit the San Blas archipelago from Panama or to cross the Darien cork. The problem is that a trip by boat of two or three nights will not be less than 500 dollars per person.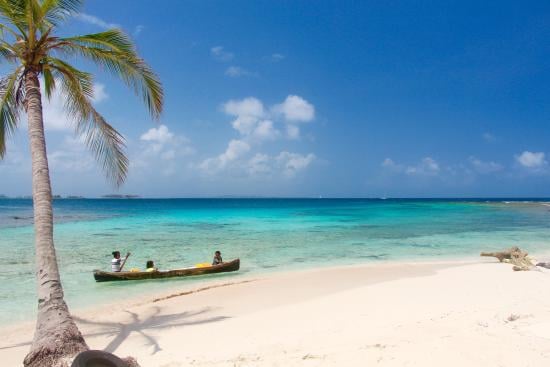 San Blas Panama
The other two ways of
traveling to San Blas
are much cheaper and are what I will explain in this article, since they fit perfectly with the Apeadero philosophy: you can travel completely free or hire transport to the port of
Cartí
.
Transportation to the San Blas archipelago by land
Best way of traveling to the San Blas archipelago was to do it completely for free. However, it is possible to find a middle ground between traveling for free and adventure and have the convenience of doing so through an organized tour.
This intermediate form consists of simply hiring a transport from Panama to the port of Cartí where the boats for the islands are taken. The price of this transport varies between some agencies and others, but the most economic of those that we found when we investigated was Lam Tours that makes the trip in off-road vehicles from Panama to San Blas for 60 dollars per person. These are shared taxis that travel twice a day at certain times (yes, you will go with more people in the vehicle).
Once in the port you should follow the same instructions as making the trip completely free.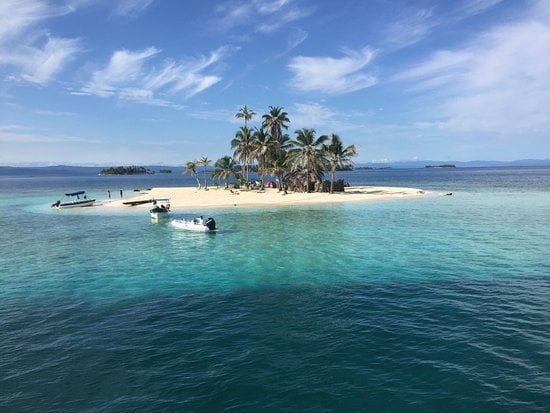 San Blas Panama
Honestly, we do not think it's worth spending $ 60 to go and return by taxi. Read the explanation of how to get to San Blas free and if you do not convince yourself, call an agency and negotiate a price for transportation.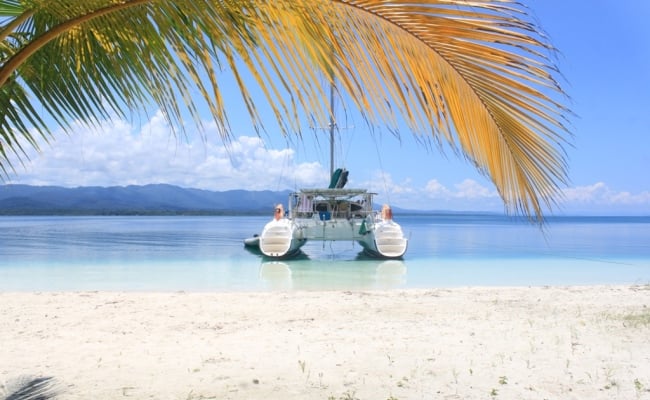 San Blas Panama
The San Blas archipelago for free
Do you remember that we only said that transportation from Panama City to San Blas cost $ 120 per person? Well, we did it for 3 dollars. How? Taking advantage of the fact that there are many 4 × 4 vehicles that are almost empty. Instructions:
Go to the Albrook station very soon (go there at 6 or 6:30)
From there you will take a bus to "Canita". Find the point of sale of tickets to "Canita"
This minibus will take about 3 hours to take you and will make a stop just before arriving. It is very important that you tell the driver that you want to get off at the junction to San Blas. Remember it right after the lunch stop, since you are 15 minutes away from the site. This bus costs only $ 3 and is the only thing you will pay to get to the San Blas archipelago for free. If you have GPS the coordinates are: 9.224105, -78.965837
You will stop at a crossroads in the middle of nowhere. The path to San Blas will appear on the left. Stand at that intersection and take out your finger, the pace of passing cars is good (one every 5 minutes or more). Our auto-stop experience is good, it took less than half an hour for us to stop, it was the sixth or seventh car that happened, some Italians who worked in Panama and went only for one night with a rental car. Other friends who tried the same technique, such as the Cuento Latino boys, also had similar experiences. On weekends San Blas is full of Panamanians who will spend the day or stay overnight, so it is the best day to get a car quickly. In the worst case (if you go in the afternoon and it is going to be done at night), you can go back to take the minibus and continue to Canita where there are accommodations
Before arriving at the port of Cartí you will be stopped at two checkpoints and they will ask you to show your passport and pay a ticket to access the San Blas area ($ 20). Once you arrive at the coast you should bear in mind that there are different ports. Ask the person who has picked you up to drop you off at the Cartí port, you will not have any problem as it is the first one you meet (at best, if you are going to stay on the coast, it will leave you at the fork and from there you have the port to 5 minutes walk, but the normal thing is that it also goes to the port)
To return, you will surely meet someone on the island who will return on the same day as you and who will want to take you to Panama. If not, when you return to the port of Cartí from your island, ask for Elvira: sure she will find you a free transport to the crossing and from there you can take the minibus to return to Panama City
In the port you will have to go to a booth where you will pay a port fee ($ 2) and then you will have to choose which island is the best for you. Depending on the distance the island is at, it will have a price or another. You have islands that are only $ 15 and others that will cost you $ 40. For us the best option is to stay at Isla Perro Chico which costs $ 30 (round trip) and allows you to do camping for free with your own store for $ 8 per person per night.