Panama The Crossroads of the Americas
Celebrities Family Fun Food & Drink Hot List Inspiration Mini Break Retreats & Relaxation Seasonal Celebrations
Before traveling to a new destination, I always try to do some background research. However, before my visit to
Panama
, I was unable to study the destination in advance. What resulted was an eye-opening experience I didn't see coming. I had been to Central America twice before, and loved it, so I had high expectations, but
Panama
still surprised me.
It's important to know the geographic location of Panama, as its topography and placement have largely influenced its history.
Panama
is the thin, curving connection between
Central and South America.
The country not only connects two continents, but also separates two oceans – all of which leads to a massive convergence of cultures and wildlife found nowhere else in the world. This "bridge of life" was created over three million years ago and resulted in a staggering 30 thousand species of plants and animals – much more than its neighboring countries.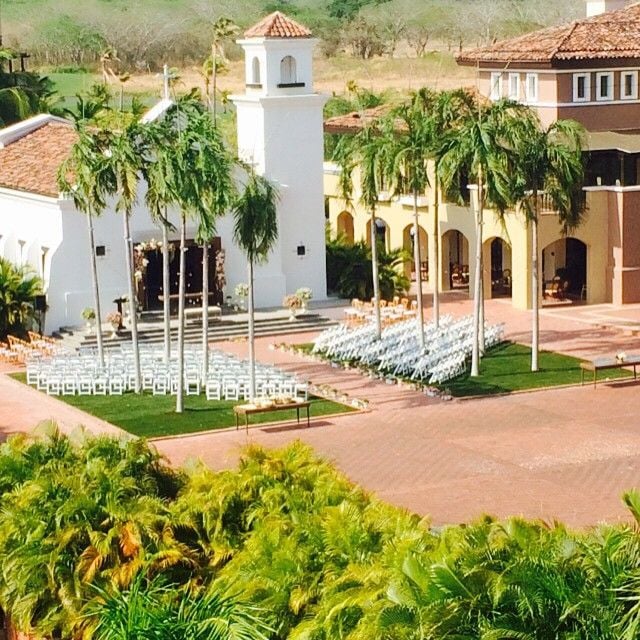 The building and maintenance of the Panama Canal has also contributed to a fascinating political history. I saw two very different sides of the country – a posh golf resort on the outskirts of
Panama City
and a coastal retreat with space to spare. Both are designed to serve as escapes from the everyday hustle and bustle and thus, well suited to special occasions. December to mid-April is the best time of year to visit, making
Panama
a solid option for winter-worn travelers.
The Santa Maria, a Luxury Collection Hotel & Golf Resort, Panama City
is a spa-like oasis from the sprawling metro- politan city nearby. The resort opened in February 2018 and successfully hosted a 1,000-person wedding just three days after opening. If that's not a testament to their wedding planning abilities, then I don't know what is! Whether staying for your destination wedding or honey-moon, consider booking the
Santa Maria's Master Suite
. It's the only one of the 182 rooms that boasts a large patio – perfect for watching the sun go down and sipping on a traditional chichita cocktail with your sweetie. Golfers will love the on-site Jack Nicklaus-designed course and, for those wanting more playful pursuits, downtown is only 10 minutes away. If you're looking to gain a bit of perspective, I highly recommend a walking tour of old town Casco Viejo. The architecture is uniquely varied and is a glimpse into the country's complex past.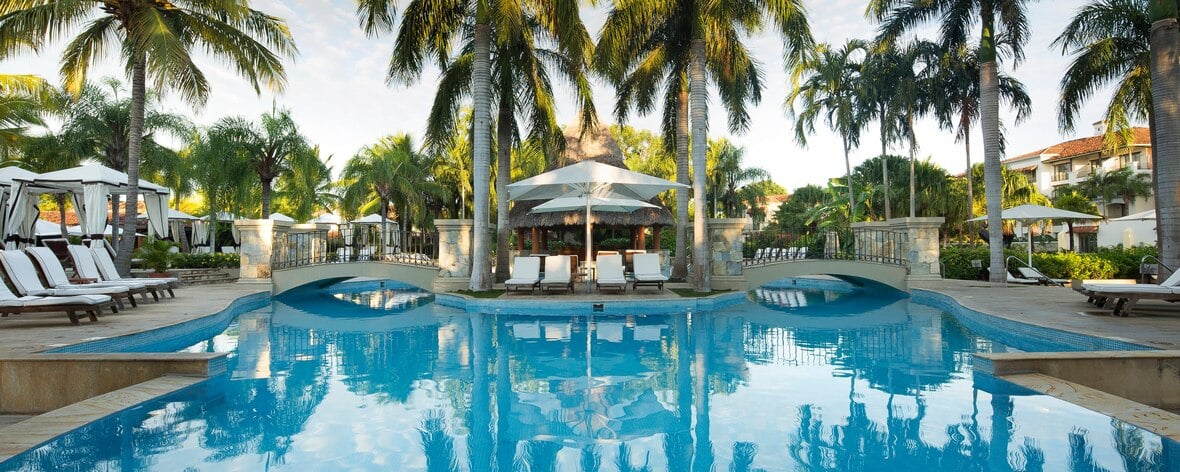 If it is wide-open spaces you're seeking, then head two hours southwest of Panama City to The
Buenaventura Golf & Beach Resort Panama, Autograph Collection
. Along the way, be sure to set aside time to visit the Miraflores Visitor Center of the Panama Canal. I've done lots of wildlife tours in my day and this one blew everything else out of the water...no pun intended. In just a few hours exploring the canal's water-shed (a result of the damned waterways used to create the canal), I saw croco-diles, four different types of monkeys, a sloth and much more.
Check into The
Buenaventura Golf & Beach Resort
post-exploration for a one-stop-shop resort experience. The
Buenaventura development is massive,
but the resort itself is a modest 114 rooms and four villas. This offers you the best of both worlds – unbelievable amenities, without crowds of guests. Among other things, the private
Buenaventura golf and beach
community boasts a wildlife center, award-winning Jack Nicklaus- designed golf course, state-of-the-art sports complex and three-and-a-half miles of private beach.
The Buenaventura resort is modeled after a Spanish hacienda, with rooms spread across three floors in a central building. The resort is awash in shaded courtyards with trickling tile fountains – perfect for sitting and reading a book or writing your vows. Speaking of which, the resort is also an easy option for
weddings
. There's a beautiful on-site chapel off Palms Plaza, the main courtyard that sits in the shadow of a massive corotu tree. String-up some lights and you'll feel as if you've taken over your own Spanish town for your destination wedding.
By reading this article, you're already more in-the-know about
Panama
than I was before my visit. However, I'm confident that the "panama-rama" of culture and wildlife in this small, Central American country will still surprise you.