Pedasi Panama Adventure 2019
Editorial Family Fun Food & Drink Lifestyle Sports
Our Top Experiences and Tours in Panama:
If youʻre booking your trip to Panama last minute, we have you covered. Below are some of the top tours and experiences!

I had the privilege of hosting two great Cass Tours groups on our annual trip to Pedasi, Panama, each group consisted of 16 anglers. We have been fishing Pedasi since 2001 and there's a reason it's called the "Tuna Coast" as this area has an enormous population of Yellowfin Tuna though most are football size fish anywhere from 15 to 30 pounds we have on occasion caught 100+ pound tuna.

It's really great to escort these groups especially when you have individuals such as in these two groups who enjoy fishing, traveling, like to joke and laugh, just a great bunch of guys to hang around with, I'd travel with these guys anywhere anytime. Gracias amigos!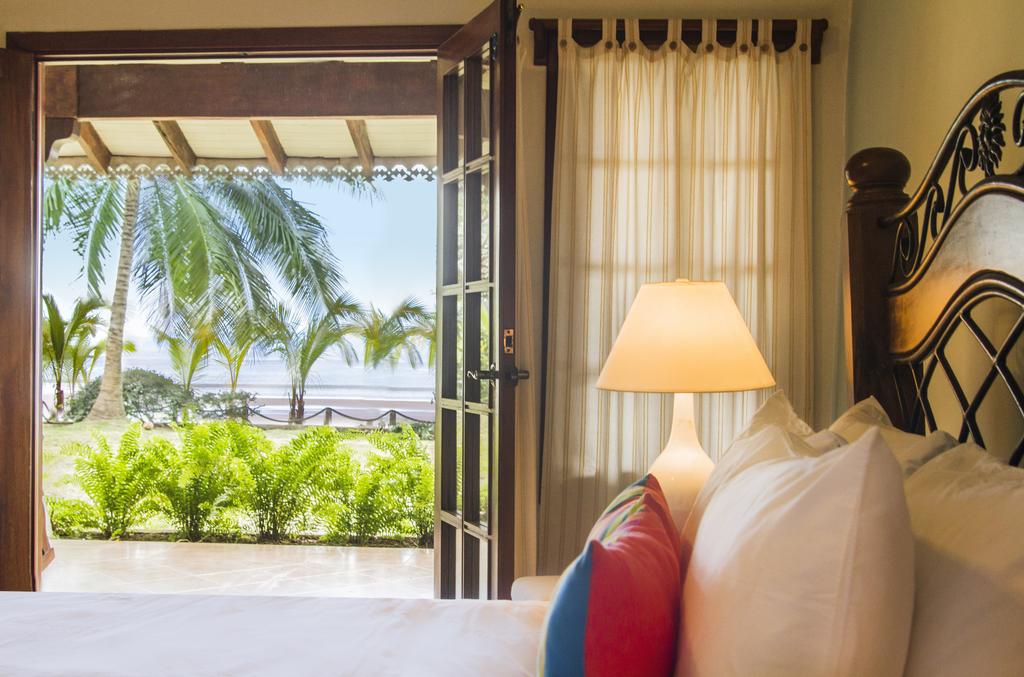 Villa Marina Lodge, Playa Venao, Pedasi

Each group arrived at Tucomen Int'l Airport and were met by our transfer service and driven to our in city hotel El Panama which is in the business district and walking distance to shops and restaurants, each group had a free day the following day to explore the city, tour the Panama Canal locks at Mira Flores or just plain relax poolside. The following morning at 7:30 am our transfer service was at the hotel and after loading the air-conditioned bus we were off for our 6-hour journey to Playa Venao and the beautiful beach front boutique hotel "Villa Marina" a short distance passed the village of Pedasi. That afternoon the group enjoyed some ice-cold Panamanian beers compliments of Cass Tours around the pool and patio plus it gave us some time to get to know one another and talk fishing.
Each group fished four days mainly around some rocks called "Frailes" that sit about a 40-minute boat ride from the hotel, this area has a lot of tuna and at times wahoo, dorado, blue and black marlin. And that's what each group encountered on this trip, some boats had tuna counts of 20+ tuna per day per boat. This was a special year for the dorado, we have been fishing in this area since 2001 and have never seen this many dorados most were females to 20# with some nice 40+ bulls. We also had a few wahoos caught with the biggest at 50+ pounds. A couple of black marlin and sailfish were hooked and lost due to light tackle, one marlin was hooked on a big rubber tail lead head jig and fought for over an hour before it wore through the 50# leader and broke off at the boat. Also caught on this trip were big sierras, pargos, big jacks, amberjacks, and rainbow runners.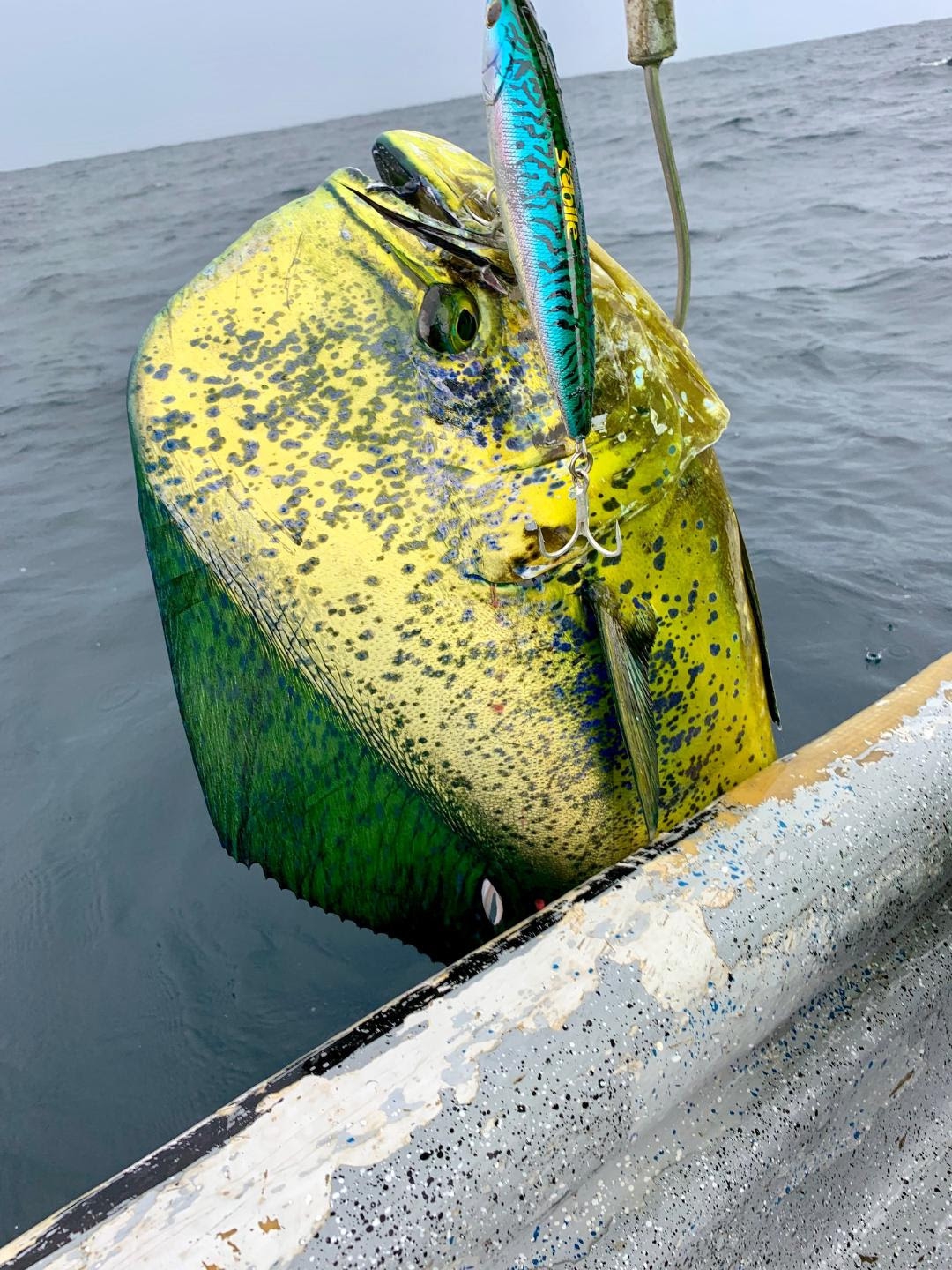 The
Villa Marina is a gem in the rough,
it sits on a remote palm tree-lined beach where every morning our pangas pick us up for our days fishing. With only nine rooms we had the hotel to our selves, the rooms are spacious, well air-conditioned and all with private bath and shower. The staff there was great always there to assist in any way they could. While at
Villa Marina all meals are included including box lunches on our fishing days
.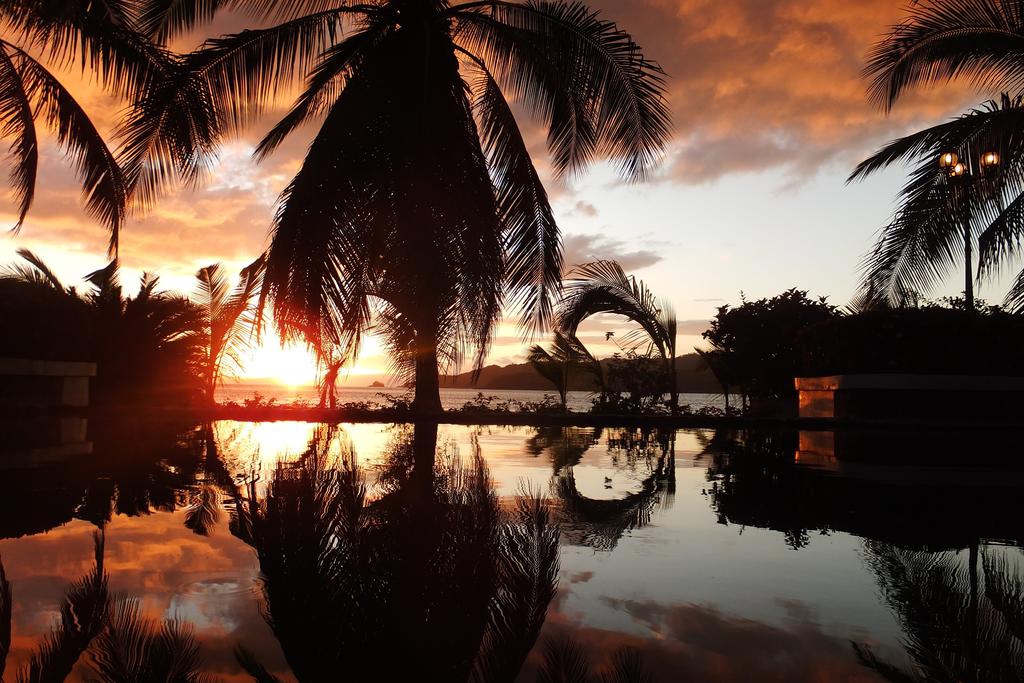 Villa Marina Lodge, Playa Venao, Pedasi
This trip is a great introduction and affordable fishing trip to the beautiful country of Panama, if you want to join me on next years trip the dates are May 20 to 27, 2020, the price is $1649.00 per person based on two persons per room and two persons per panga and will include all ground transportation while in Panama, first and last night hotel room in Panama City including breakfast, 5 nights at the Villa Marina including meals, 4 days panga fishing and all taxes. Airfare to Panama is extra, Copa Airlines has 3 non-stop flights daily.