10 recipes to prepare with children during quarantine, a family plan without leaving home
Family Fun Food & Drink Lifestyle
One of the most complicated tasks in quarantine is to entertain the children, so we propose 10 easy and fun recipes to prepare as a family. The coronavirus has paralyzed some countries that, in order to face its spread, have decreed a state of alarm that forces citizens to stay at home, eliminating unnecessary trips abroad and social activities. As part of the measures taken, schools and all the usual meeting areas have been closed. For this reason, the vast majority of families remain at home, taking care of their children and carrying out their work from a distance as far as possible.
In this situation, one of the biggest challenges of the quarantine is to find plans and activities to do at home that allow you to be entertained and
overcome
boredom and monotony. One of the simplest plans that the whole family can participate in is to cook fun dishes and then enjoy them at lunch, snack or dinner or as a snack while watching a movie. We propose some easy recipes to prepare as a family and entertain the children without leaving home, a good way to spend the hours with a fun activity that encourages teamwork and everyone can contribute their creativity and ingenuity to the dish.
1. Tortilla roll with broccoli, ham and cheese (baked)
This original broccoli omelet filled with ham and cheese is the perfect excuse for children to eat more vegetables. It is a very easy dish to prepare in the oven in which children can participate. In addition, its presentation is very attractive for children.
Easy
and fun recipes to prepare as a family and entertain the children without leaving home.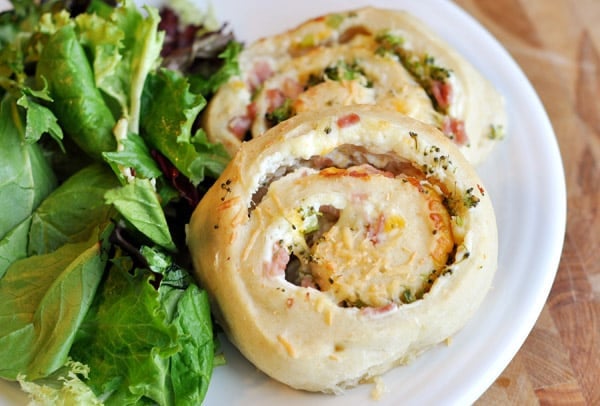 2. Homemade orange sweets
What kid doesn't like
candy
? Now you can prepare them at home, it's very easy. All you need is Jell-O, sugar and orange juice. You can prepare them in a large bowl and then cut them into individual portions or make them into moulds with shapes to make them more fun. This recipe also allows you to make sweets of your favourite flavour, just replace the orange juice with that of other fruit, such as pineapple, strawberry, mango, etc.
3. Crispy baked zucchini
Baked zucchini recipe with cheese and oregano, a very simple dish that can be served as an appetizer or garnish. This
recipe
has very few steps and is so easy that children can elaborate the whole process. Thanks to its crunchy texture and the intense flavour of the cheese, it is a guaranteed success. It is also a good option for snacking while watching a movie.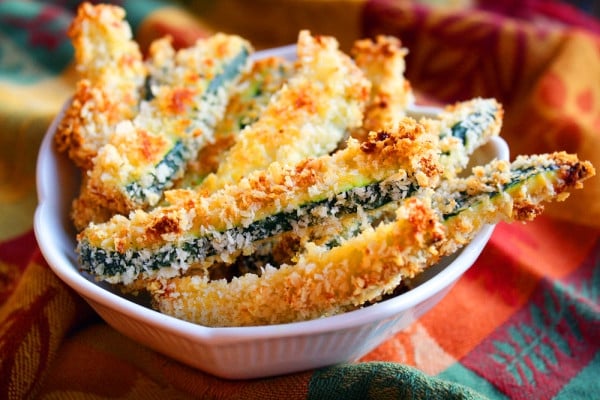 4. Chocolate puff pastry
Pats can be the perfect candy to get kids started in the kitchen. They are made with only 2 ingredients (puff pastry and chocolate) and are very simple. Following the preparation of the recipe, you can give other shapes to the puff pastry, such as the famous bows. A good idea to leave the recipe in the hands of the children's imagination.
5. Cheese and olive crackers
These crackers, in addition to the basic ingredients (flour, butter and egg), are made with Emmental cheese,
Parmesan cheese and chopped black olives
. The children can mix, knead and cut the biscuits and put them in the oven. We suggest you to use different shaped cookie cutters to achieve a more fun result for the little ones.
6. Pregnant buns
Buns, also known as choripan, are a classic of northern
Spain
. With this recipe you can prepare them from scratch, making your own homemade bread roll to fill with chorizo.
Children can enjoy preparing the bread dough and watching how it transforms when the volume is doubled. We recommend using a quality chorizo for the filling, you will notice the difference!
7. Chocolate filled croissants
Making
croissants
is very easy and quick, so children can prepare this sweet on their own. Only 2 ingredients are needed for this recipe: puff pastry and chocolate. You can also make savoury croissants filled with tuna, mushrooms, ham and cheese, etc. And if you prefer sweets, we suggest you fill them with jam or dulce de leche.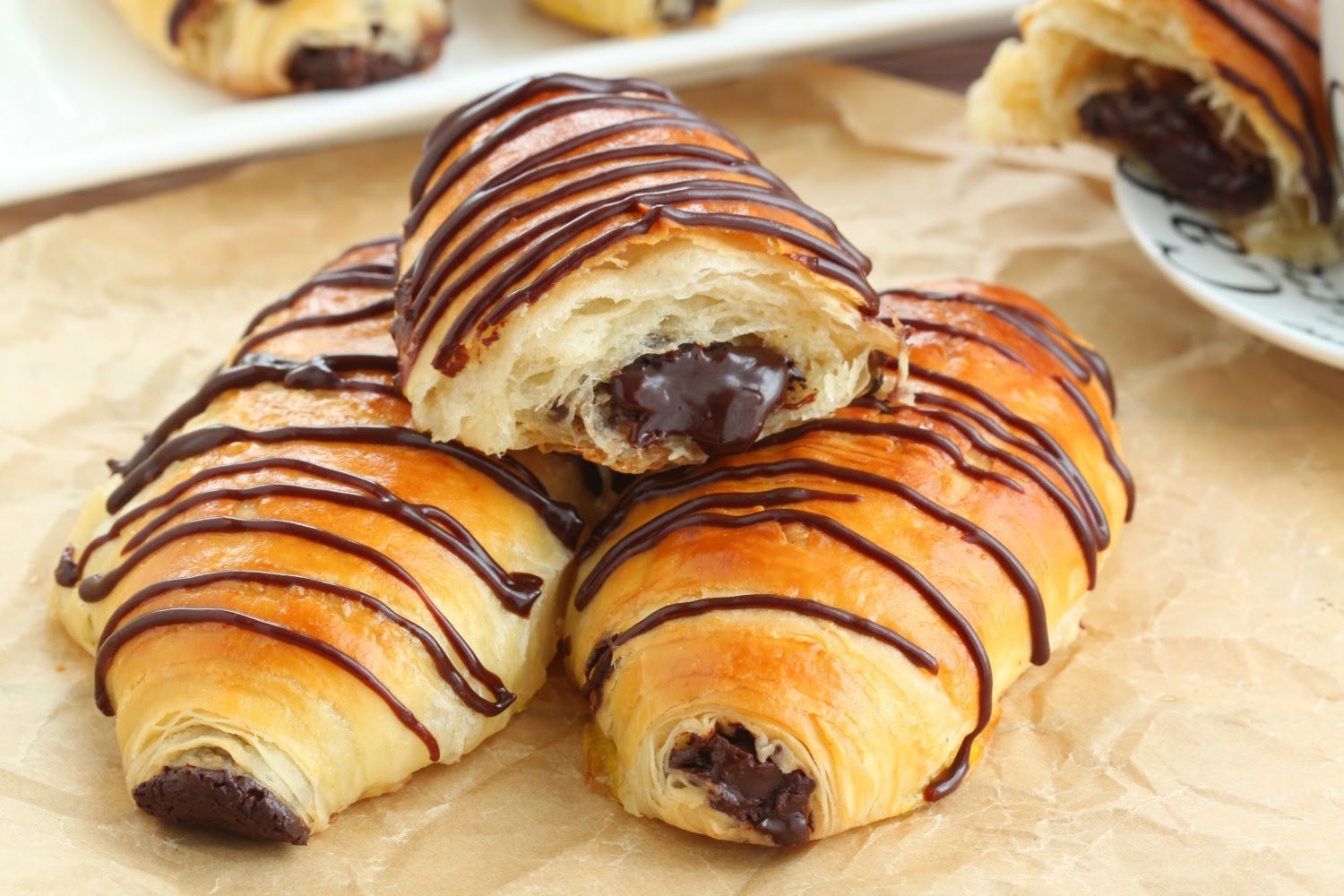 8. Homemade paninis
With a loaf of bread and a few ingredients you can make paninis for dinner with the family. This dish of Italian origin is very simple and allows you to adapt the ingredients to your taste. In this recipe we have prepared two versions, one with mozzarella and sausages and another with turkey and Roquefort.
9. Grandmother's Cake
Cake
with interspersed layers of cookies, custard and chocolate. It is not necessary the oven to prepare it and its elaboration is very simple. This candy is a classic and everyone likes it, so it is a perfect option to prepare with children and then have it for a snack with a glass of milk or a shake.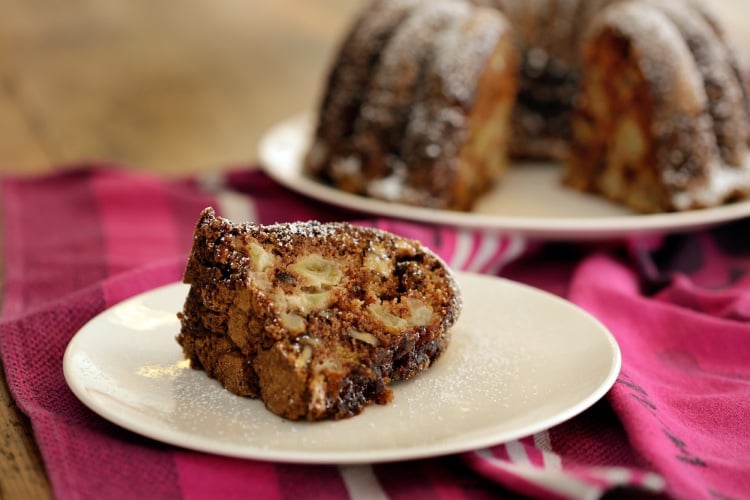 10. Orange sponge cake
Finally, one of the most traditional desserts could not be missing, the sponge cake. We offer you the classic sponge cake with a touch of
orange
. If there are any coeliacs, you can choose the rice cake, a gluten-free alternative that is just as delicious.