5inco Panama - Chef Roberto Richa
5inco Urban Kitchen Restaurant & Lounge
Directions to 5inco Panama
Restaurants in Panama

The chef, Roberto Richa is a Panamanian descendant of Lebanese and Spanish.
5inco is an urban cuisine restaurant, casual but with a twist, a touch of the chef.

Local products are used, and they are fused with some typical of other countries, it can be said that it is a Panamanian urban cuisine fused with the world's cuisine, as is the case of grilled Octopus or hummus or even Croquettes.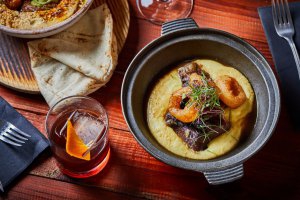 5inco restaurant - Panama City

Fresh products of first quality are used, the basic concept of the dishes is simple, but at the same time they have a lot of combination of flavors and techniques that elevate the final result, for example there are dishes like Chicharron Enroscado that takes more than 36 hours of preparation .

The menu is varied, the dishes are designed mostly to share, snack with friends. Some signature dishes are the lamb with a spoon called so because it is so soft that you can eat it with a spoon (in fact, you do not have a fork or knife to eat it), the 5inco burger, burger stuffed with cheddar cheese, with bacon made in the house and homemade bread.

As for the desserts, the most requested is the guayaba volcano, which is preferred by customers from the first day (they really have to try it, even people who are not lovers of guava love it).

Opening hours:
Monday - Saturday: 12.30 - 15.30 and 18.00 - 22.30
Sunday: Closed