Caliope - Top 10 restaurants in Panama
Arts & Culture Editorial Food & Drink Lifestyle Parties Seasonal Celebrations
Of majestic air and wearing a golden crown that indicates its supremacy, this is how Caliope appears on Olympus, as the muse of eloquence and poetry. But here in Panama its name is synonymous with creativity and experience that result in an unprecedented gastronomic proposal. Located on the third floor of the Teatro Amador, in the heart of the magical Old Town of Panama City, is Caliope, a restaurant that presents impeccably, and under the baton of Chef Martino Pace, the fusion of international cuisine with Patio ingredients, which makes each dish not only a unique experience but also evokes memories of flavours already forgotten in the palate.
​ Starting off with the waiting staff that is always there to recommend you the dishes and cocktail menu that is very interesting, not only because of its peculiar names, but because all cocktails are all handmade. Among these, "Caliope Punch" that bears the name of the restaurant is a delight that has bacardí, amaretto, peach juice, passion fruit, pineapple, leon, apple angostura and another great cocktails is a Mo-aji-to that mixes white rum, lemon juice, aji dulces and pineapple sirope .
The menu of the restaurant varies every three month, but you will always find the emblematic dishes that are present to please the regular.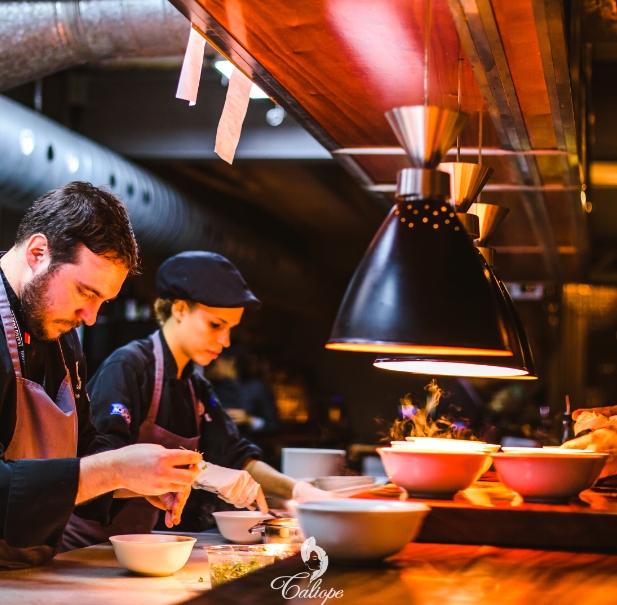 Top 10 restaurants in Panama - Caliope
In starters proposal you will find a Ravioli filled with Ragu de Pato really incredible. The ravioli are made with canton and are placed on a cheese foam that undoubtedly give the characteristic touch to this dish. Another dish to enjoy is a classic from Caliope: "El Crudo del Mar". The tiradito of corvina is mixed with citronette and the sweet notes left by the onion jelly and the melon sorbet that is presented in the centre of the dish.
Before each of the starters at the table arrives appetizers for example a cream that combined cremini and portobello mushrooms with a touch of ginger and milk on top and to cleanse the palate after the delicious sorbets arrived.
The main courses at Caliope go beyond imagination and each name evokes the flavour and passion for Panamanian land. "Cedula Tres" is one of them. A grilled covina is placed on a lemon risotto, coconut cream and ginger jelly. "En el Barrio" is presented with a short Rib braced, juicy and super tender, copper creamy truffle risotto and parmesan flakes. A few small touches with a cilantro vinaigrette complement this dish with seasoned flavours and very well balanced.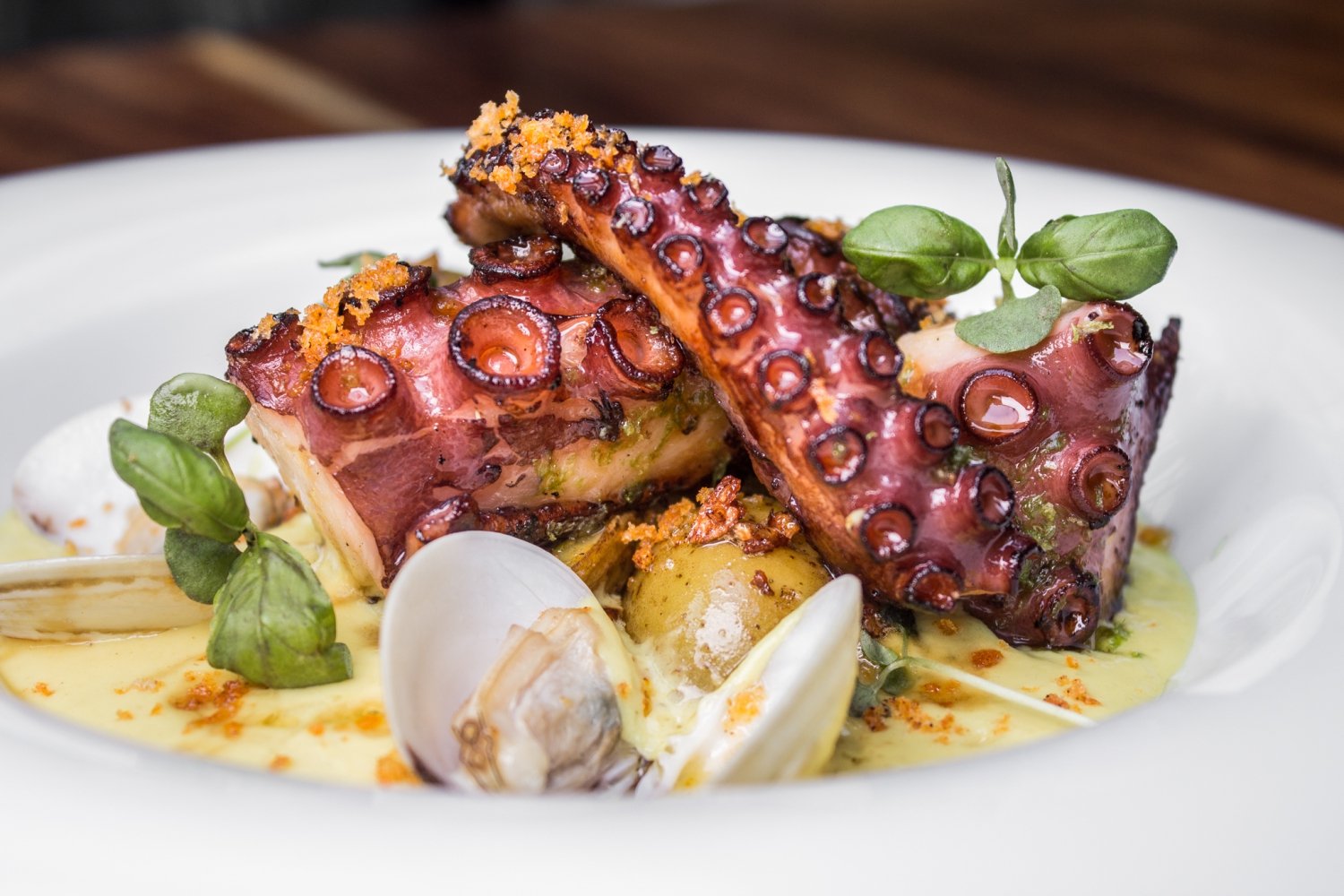 Top 10 restaurants in Panama - Caliope
And to finalise the Caliope dinning experience "La Sorpresa". A chocolate sphere filled with Mascarpone cheese and crumble to which a warm cream made with vanilla and cardamom seeds is dropped. There are no words to describe it, you have to experience this delight for yourself. Another of the amazing desserts to enjoy "De Muerte Lenta" which consists of a Tres Leches de Baylies, crispy peanuts and meringue.
Caliope restaurant is defined as a new concept of fine casual dining, on the Teatro Amador of Casco Antiguo. It offers a charming space with internal terrace. Caliope presents a fusion cuisine, where flavours from different parts of the world are mixed, preserving the characteristic essence of Panama.
This culinary and artistic space, with a seductive mixology concept without limits, gives its visitors a unique gastronomic adventure in the Old Town. Those who visit this restaurant will be guaranteed a unique culinary experience with international fusion food with local and fresh ingredients.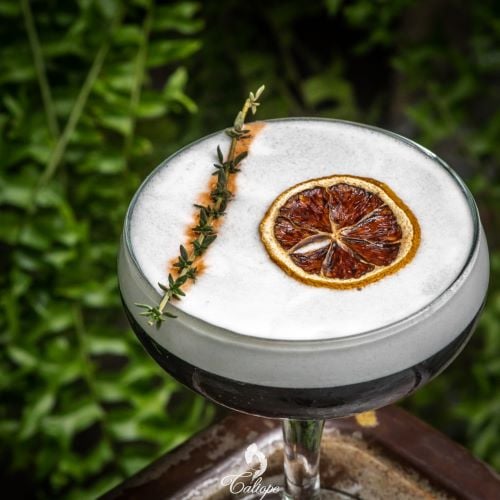 Top 10 restaurants in Panama - Caliope
Chef Martino Pace, with experience in Italy, and the executive chef of Grupo Tantalo, Pierre de Janon, have combined their creativity and experience to design this concept. Caliope on side of their great cocktail menu also offers an eclectic wine list.
Be one of the first to experience the cuisine that Caliope offers, a restaurant destined to be one of the best dining experiences in all Panama