Considered the diamond of San Francisco, the restaurant 5inco seeks to surprise for its flavours worthy of the 'urban kitchen'
Editorial Food & Drink Inspiration Lifestyle
Considered the diamont of San Francisco, the
restaurant 5inco
seeks to surprise for its flavors worthy of the "urban kitchen". Its executive chef, Roberto Richa, graduated from the Academy of Culinary Arts of Panama, the second generation of the academy, studied Gastronomy and Bakery in Mausi Sebess, Argentina. In his first years, he worked with chef Fabien Migny in the Eurasia restaurant, then he strengthened his knowledge in Argentina in different restaurants and was the chief of the Brazilian Embassy in Argentina.
With all this professional training he decided to return to Panama and, and open with his partners 5inco restaurant, a different proposal in Panama and with unique flavors of urban cuisine. Some of the popular dishes of 5inco are: Pulpo al Grill, Chicharrón enroscao, Ceviche Verde, among others.
An extraordinary menu is created for you to have a unique experience. The restaurant's fun atmosphere has artistic details on its walls, such as Salvador Dalí's graffiti and filament lights that result in a cozy atmosphere.
This was the result of its creative and tasty implementation: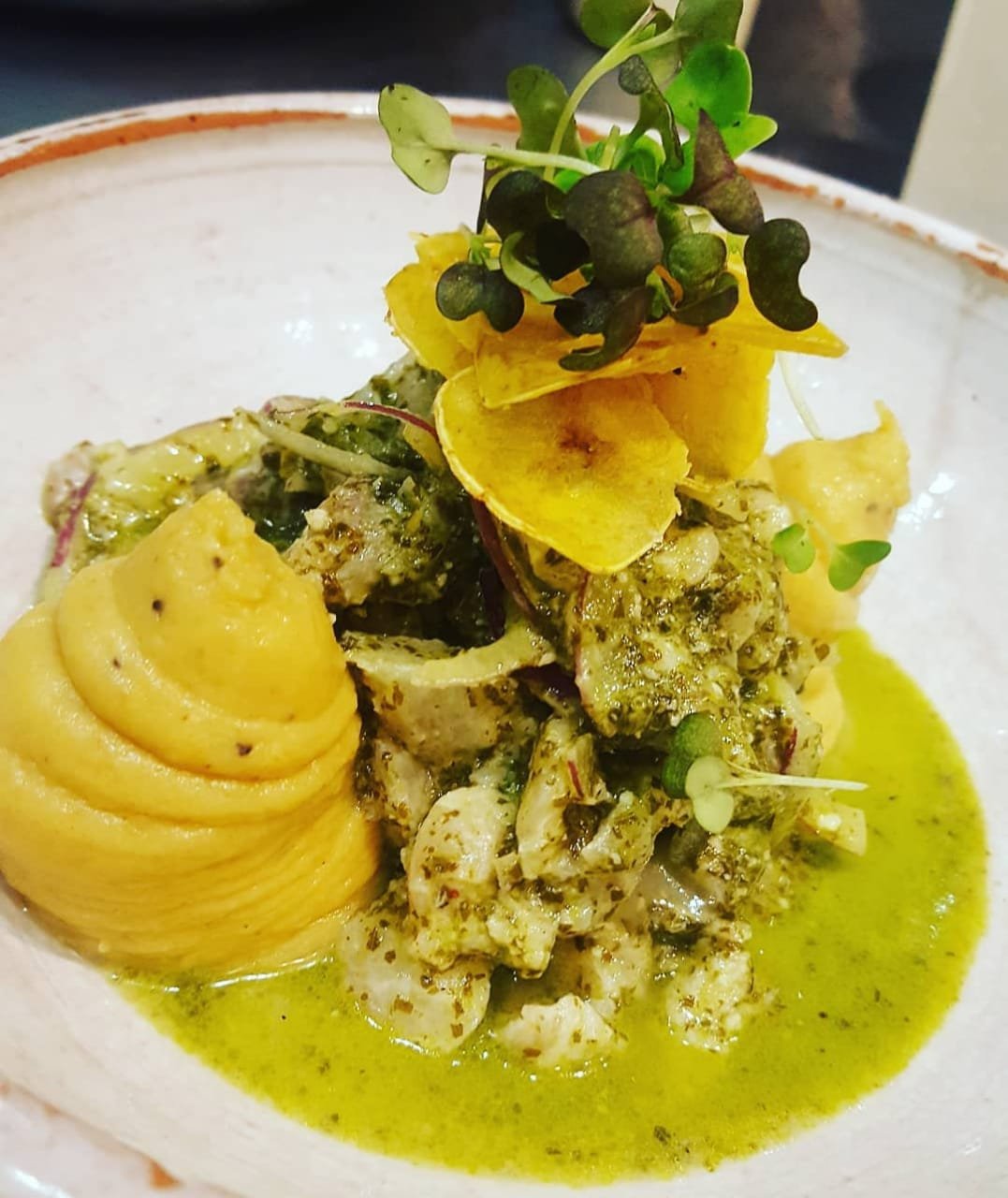 5inco restaurant
Berrugate (Panamanian Pacific fish) with an extra crispy crust of sliced bread with papines cooked in duck fat and cilantro.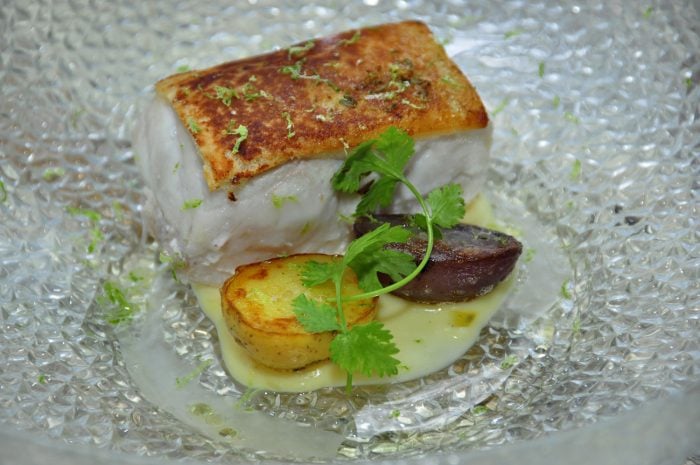 5inco restaurant
Tuna sealed with a ripe banana puree inspired by Peruvian causes. Touch of chili pepper tasty.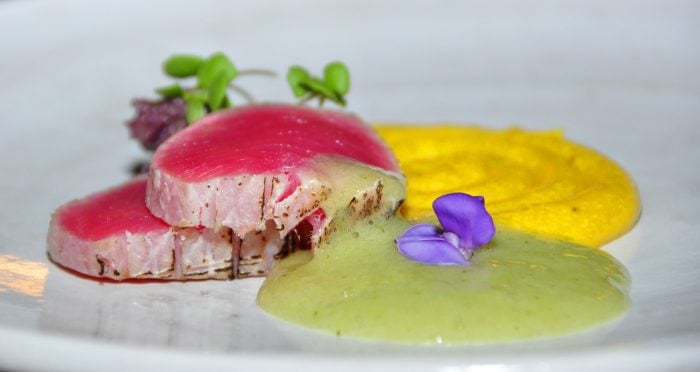 5inco restaurant
It is that construction of dishes that approach from a different perspective. That address in which I personally think that gastronomy will be moving. That address that I enjoy the most.
Within all the current offer that has varied since they began, they have their "expected" dishes that are the ones that consent to the current consumer, but then those rays and little lights come out in others that I describe as "intelligent".
Those dishes that can sometimes sound strange like prawns breaded on black eye peas in sofrito with broth head of shrimp crushed and other more that are the ones that stay in your head.
We recommend you to visit this restaurant in the San Francisco area of Panama, where you can enjoy great cocktails, good food, and a lively atmosphere