Don Julio King of Cigars in Panama
Editorial Hot List Inspiration Lifestyle Retreats & Relaxation Top 10
Don Julio Enrique Díaz Strunz, owner and founder of Habanos Café in 1998. Shop committed to providing the public with the best in Nicaraguan, Dominican Cuban cigars, etc.
After the years, Don Julio, who will personally inspect the quality of the tobacco offered for sale in his stores. Quality control is decreasing thanks to the high counterfeit existing in tobacco products; This was the reason to decide to launch their own line of tobacco. Committing that their cigars carry the highest quality specifications, able to compete with the best cigars in the world.
This is how our Don Julio line 100% tobacco of Cuban raw material came about; Nicaraguan seed leaves grown in Cuba and twists. Cubans, made in Panama preserving a high-quality standard to offer tobacco of unmatched quality.
We went to live the experience of buy and try this brand of cigarettes, which left us positively surprised, very good construction, excellent shot, even first, second third, and last with an intensity that we personally like very much. Earthy chocolate, coffee flavors can be detected in Don Julio Maduro.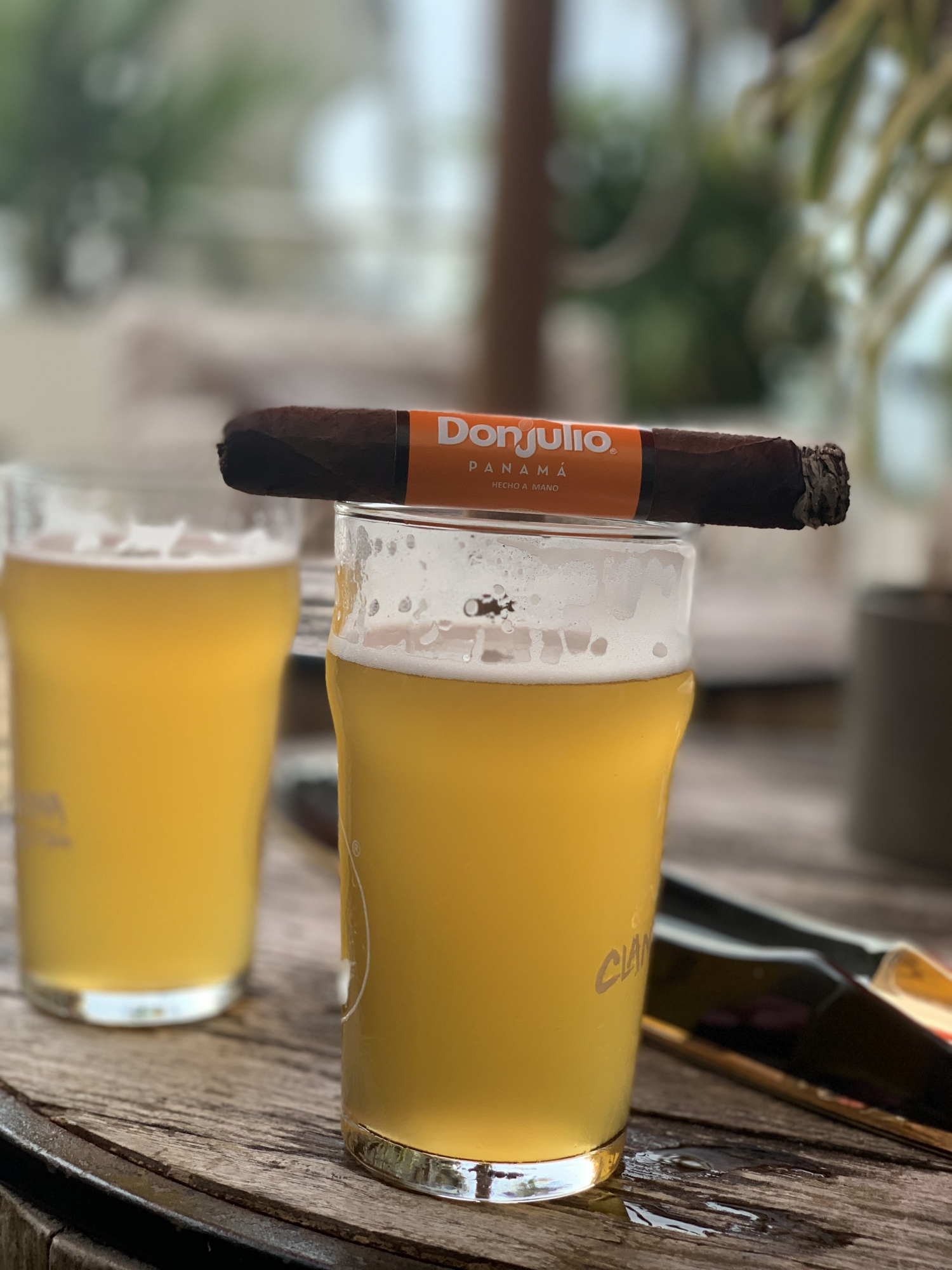 Don Julio Cigars Panama
In the middle of the cigar that touch of vanilla is sweetened a little and seems to evolve to a flavor that closely resembles nougat with nuts. A salty taste also appears, mostly on the lips and the roasted flavor is maintained with the same intensity. From the beginning I have given the aftertaste to see if anything else is appreciated; At this point, the aftertaste presents a touch of pepper that makes the cigar a little more interesting. It should be noted that the cigar is really very good acceptance, has the evolution of flavors and the intensity makes it appreciate.
We invite all the tourists that visit Panama City about all the great cigar smokers who try Don Julio, which they can obtain in one of their global Cigars stores. We recommend the store located at the JW Marriott Hotel ex-Trump Tower and the new store inside the Grand Sheraton Hotel in front of the Atlapa Event Center.