History of Panama Canal in 3D
Adventure Arts & Culture Lifestyle Mini Break
Crossing the dense Panamanian jungle, witnessing the excavations of the French in the 19th century, observing how engineering a century ago transformed international shipping and tropical medicine. This and more can be enjoyed in the documentary Panama Canal Land Divided - A World United at the IMAX
Panama Canal
located at the Miraflores Visitor Center in Panama City.
This new concept recorded in IMAX 3D format and on the second largest screen in the world is the new attraction for all those who wish to learn more about the history and scope of the interoceanic canal.
Directed by Keith Melon, produced by Gordon Bujelonic, and written by Mose Richards, this 40-minute documentary chronicles the impact of the Panama Canal, its locks, operations, and the vessels that have transited the waterway.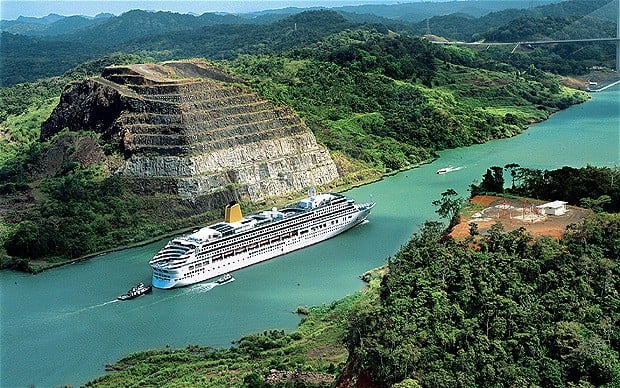 @PanamaCanal
40 minutes in which viewers will be amazed by this interesting story, narrated by actor, producer, and five-time Oscar nominee, Morgan Freeman.
This IMAX 3D theater is added to the offer of the concessionary companies that operate in the Miraflores Visitors' Center, which also has a souvenir shop, restaurant, cafeteria, and ice cream shop.
Interesting facts:
40 minutes of a documentary
Second largest screen in the world
525 seats
Hourly functions
Schedule:
Rates:
$15 Nationals
20 Foreigners
(Rate includes popcorn and soda)