Nazca 21, from Peru with Flavor
Food & Drink Inspiration Lifestyle
If there is a country that has a close relationship with Panama in terms of culinary taste, is Peru.
A country that has been developing its gastronomic potential which has been recognized worldwide. Peruvian culinary talent found in our country the perfect venue to showcase its most traditional and innovative dishes to the world. This wave of opportunities was what culture and gastronomy brought the talented chef merge, an unforgettable Aristóteles Breña, and start experience that exceeds all his first
restaurant Nazca 21
, expectations.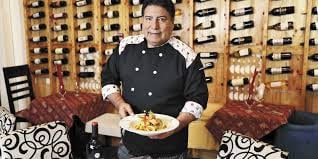 Aristóteles Breña - Nazca 21, Panama
A Journey for the Senses
In Nazca 21 you find in the decoration and ambiance things of Peru that surprises each Visitor. Here music, culture, and gastronomy merge an unforgettable experience that exceeds all expectations. Nothing better to start the evening than with a twist of a Tamarind Pisco Sour and an entry recommended by the chef, the delicious imperial seafood jelly, prepared with fish cracklings and mixed seafood served with fried yucca bathed in creole sauce. Another suggestion is the Killer Ceviche with mixed seafood, tiger's milk, Cuzco corn, and roasted corn. But if you want to try a little of everything that Peru has, the Piqueo of Seafood (seafood) with various preparations of ceviche, spider veins, shrimp, old chicken, sea bass fingers, and shrimp a la chalaca is the one. But the main course that is recommended on the first visit is Inca Prawns in rustic puree with crab sauce, port wine reduction, and burgundy.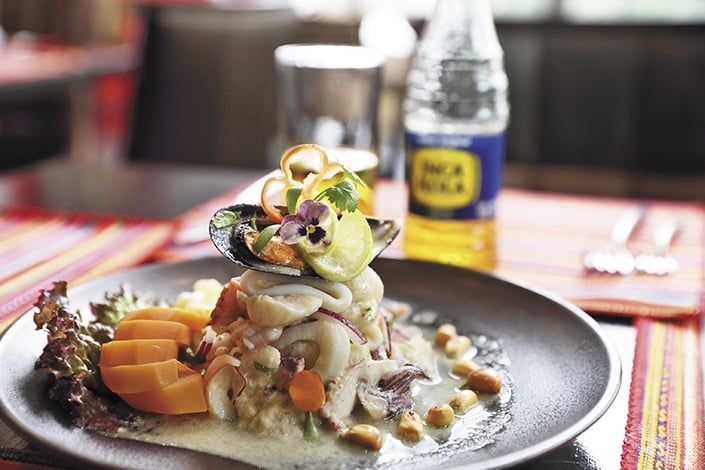 Nazca 21 Restaurant in Panama
Flavors that Adapts to the People's Palate
Aristotle Breña said that one of the first things they did was taking into consideration the local and foreign visitors that would try their dishes. For this reason, they adapted many flavors and made some sauces and spices smoother. One of the dishes that has adapted to the international palate is the traditional ceviche, based on fresh fish, whose cooking is done with lemon juice, purple onion, and a spicy dose. The adaptation process has led to the creation of new dishes such as grilled shrimp in fan shells and served with patacones (fried green plantain) for the diner to taste as if they were montadillos.
Experience that Leads to Flavors Fusions
Chef Breña has more than 20 years of experience in the kitchen and has been able to work in all job positions that make up the restaurant business, especially on seafood preparation. However, he is passionate about researching local ingredients that will help him create fusion cuisine. Definitely, the most important thing is the freshness of food ingredients, that is why Peruvian lemon is currently imported, one of the basics of the cuisine in which he specializes. Today Nazca 21 has three locations: Casco Viejo, Costa del Este, and Coronado, always keeping the signature that distinguishes Peruvian food: gastronomic innovation.