Simple and delicious concept by Chef Felipe Milanes
Celebrities Editorial Food & Drink Lifestyle
Dishes to share with flavors from around the world. Relax, eat, drink, have fun and share in friendship and family. The rest leave it in their hands
After working for years in restaurants and tv programs, traveling all over the world, Chef Felipe Milanes returned to Panama and opens a restaurant
Tomillo
on Calle 12 with Avenida A in Casco Viejo.
Milanes is a Panamanian-born chef with more than 17 years of experience in cooking, a profession that he chose by chance of life and on the advice of his mother. At 21 he worked in restaurants such as Vidalia, 4 stars, and Washington Post, by renowned chefs like Jose Andres and Richard Sandoval. In NY Blue Hill, he competed in the Food Network Guys Grocery Games and then represented the US in the culinary competition Iceland Food and Fun Festival.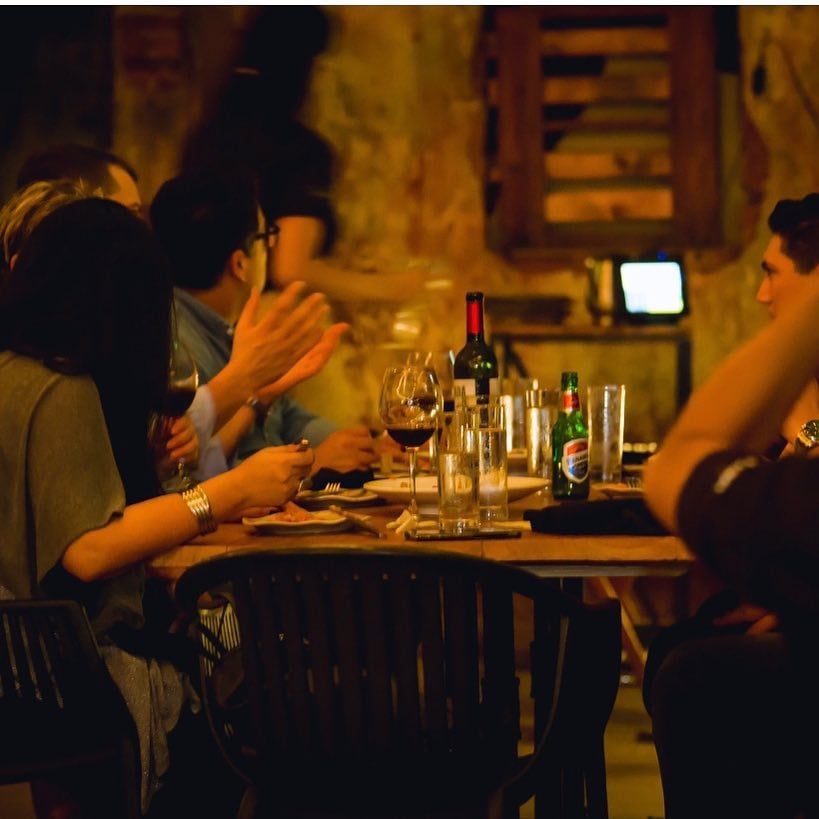 Tomillo, Casco Antiguo, Panama
TOMILLO
Very close to Plaza Herrera in Casco Antiguo lies Tomillo, a gastronomic space covering four floors, surrounded by colonial ruins on the ground floor. An ideal evening starts with Tomillo's signature cocktail, Gin Thyme: an infusion of gin and thyme, ginger, lemon, cucumber, honey, and simple soda.
Under the informal concept of "Just Cook Bro", Milanes offers a menu in which the protagonist is the national product, composing dishes that successfully bring sophistication and rustic elegance into harmony. Tomillo's flagship dishes might appear to be a ceviche or a tiradito, but instead, they're a surprising combination of tastes and textures: prawns in pieces, chips, green papaya, a remarkable pink sauce, and citrus fruit segments. His style reflects in the dishes is irreverent, action in the kitchen combines his Panamanian influences with international travels and experiences as a chef. All this "ingrediance" added up is the way to success and explosion of flavors for food lovers.
"We had dinner at Tomillo on our first night in Panama. It was an excellent way to start our trip. The menu at Tomillo is relatively small, but the choices are interesting. We shared six dishes between the four of us and enjoyed everything, with favorites including tuna ceviche and bt tacos. We didn't try the ribeye, and had regrets when we saw it served at other tables...but we've got it on the list for our next visit.
Cool atmosphere. Great food. Awesome service. Unique ambiance and experience. Nice rooftop to enjoy a drink." Canadian Customer
Tomillo stands out for its casual and romantic atmosphere, with a terrace that evokes slow times and that undoubtedly is accompanied by the best gastronomic experience in the city. You can find here cuisine inspired by purely national products, with the Caribbean and Central American influence under a concept of tapas-style dishes to share.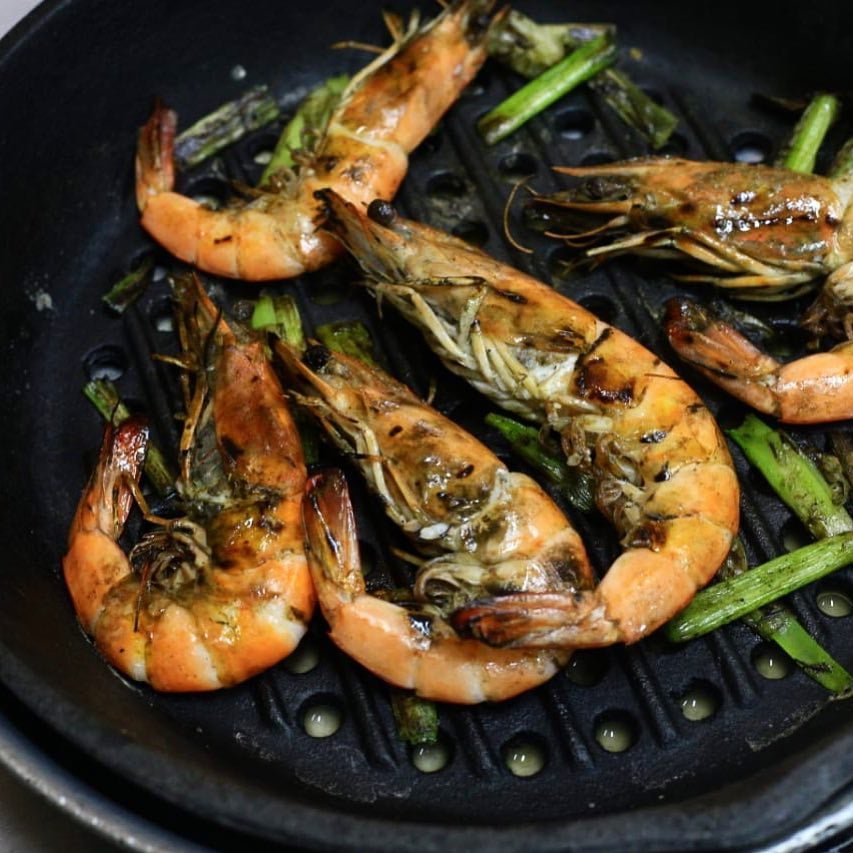 Tomillo, Casco Antiguo, Panama
Among the varied menu options, another suggestion is the "Puerco Carnita", a creative dish that resembles the typical Italian Foccacia with home-made bread, covered by delicate slices of pork, spinach, onion, and mozzarella. This can be defined as an exquisite and delicate entry that should be accompanied by a good white wine.
As for the seafood - two options that will exceed your expectations are the El Dorado in passion fruit sauce, with yucca and chimichurri; or the "Prawns In Da House", prepared with charcoal, accompanied with avocado, potatoes steeped with olive oil and salad from the garden of Manolo Caracol. To culminate this culinary experience, there is nothing better than a "Kaboom", a chocolate ball with lemon mousse, vanilla, and almond biscuit that will literally explode on your plate.
Here, each dish has its history and was selected to enhance the gastronomic proposal of the restaurant. The gnocchi with pepperoni is another wonderful experience on the palate, as they are covered with goat cheese fermented in yucca, providing a unique sensation between the tomato sauce, subtly spicy, and the cheese, which is why it is considered the "home feeling food".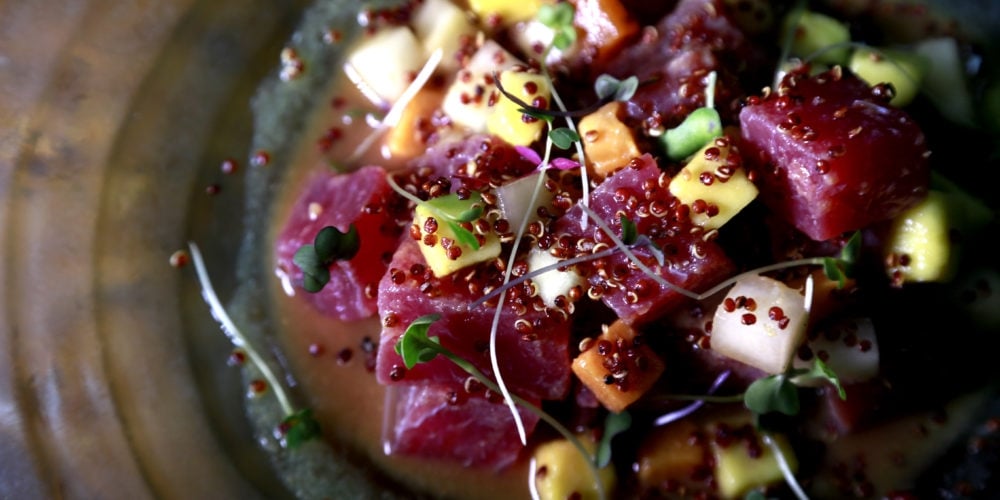 Tomillo, Casco Antiguo, Panama
In Felipe Milanes kitchen, you can appreciate the attention he gives to the details, the importance of organic products, and how innovation and creativity are day-to-day tools, which go hand in hand with a team that works and coordinates to provide a unique experience to its guests. Without a doubt, Milanes is an example to follow because of his perseverance, humility, creativity, and passion that characterizes him, which is reflected in each of his dishes. An experience that cannot be missed when visiting Panama!