CasaCasco: All that Old town of Panama has to offer presented in five story mansion
Editorial Food & Drink Inspiration Interviews
Guillermo Andres Moron is a pioneer. He is the visionary and creator of CasaCasco experience. A massive accomplishment in a highly competitive industry and in a location, Casco Antiguo, which is home to some of the finest gastronomic restaurants in Panama City. My Guide Panama is proud to have the opportunity to talk to the owner and discover a little more about the concept idea and organization that makes this place stand out from all the others!
Since
CasaCasco
opened the doors of its building, in September 2016, in a short amount of time it has been named an iconic point of emblematic old helmet of the city of
Panama
, for its excellent gastronomy, cocktails, live music and djs that makes the moments here unforgettable.
Walking inside the CasaCasco, you'll be pleased to find this isn't your average restaurant.
House with history, the Neorrenaissance style building, originally from the 1920s located in Plaza Herrera. The interior design materials that are in the building are maintained on all floors as a design curator.
Every little detail tells the story, the floor is made of polished concrete with incrustations of the bronze lines. The mosaics that complement some areas of the floor were brought from Portugal, and the wood from the second floor entrance came from Holland. The three restaurants have a single musical atmosphere to underline the gastronomic platter. You can find here a central platform where there is live music several days a month and can be heard on all three floors. Because, the internal staircase that unites and binds all three floors. It is part of the theme architectural. The elevator is also a key in the design. It is design from the see through glass so that when people go up they can see the experiences in set because all the restaurants are integrated.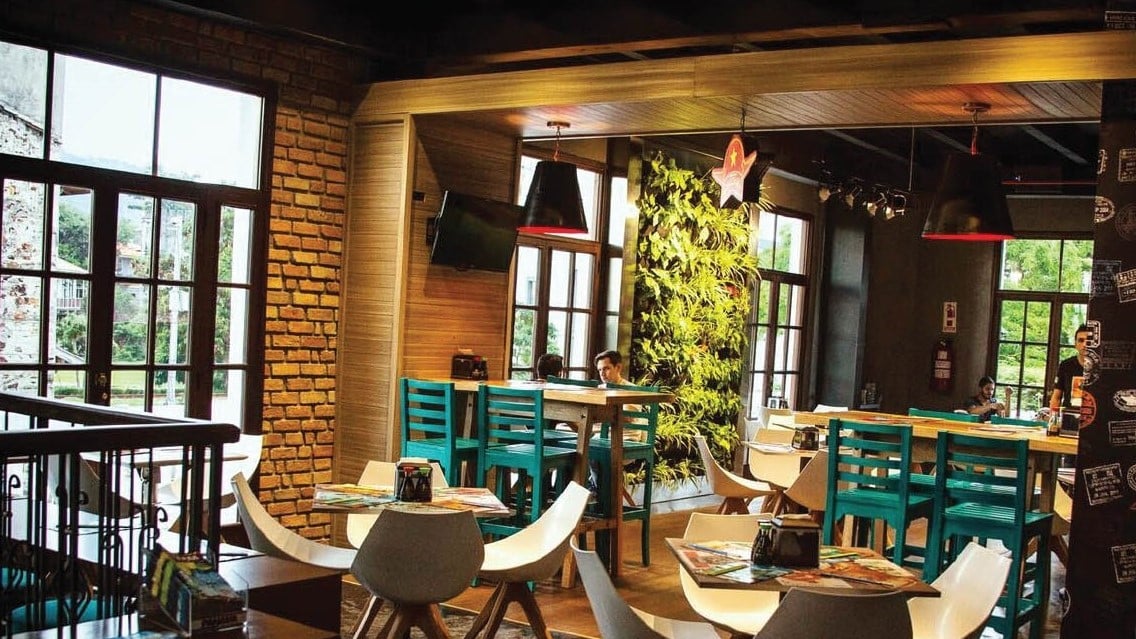 We have asked the owner about this remarkable idea:
"Many people were questioning me "How are you going to place several restaurants in one place? And not long after the announcement the first that came on board with us was, the owner of the restaurant Nacion Sushi. Only few believed and shared my vision. I knew that investing in a team of specialists will add on the final results and our success in long run."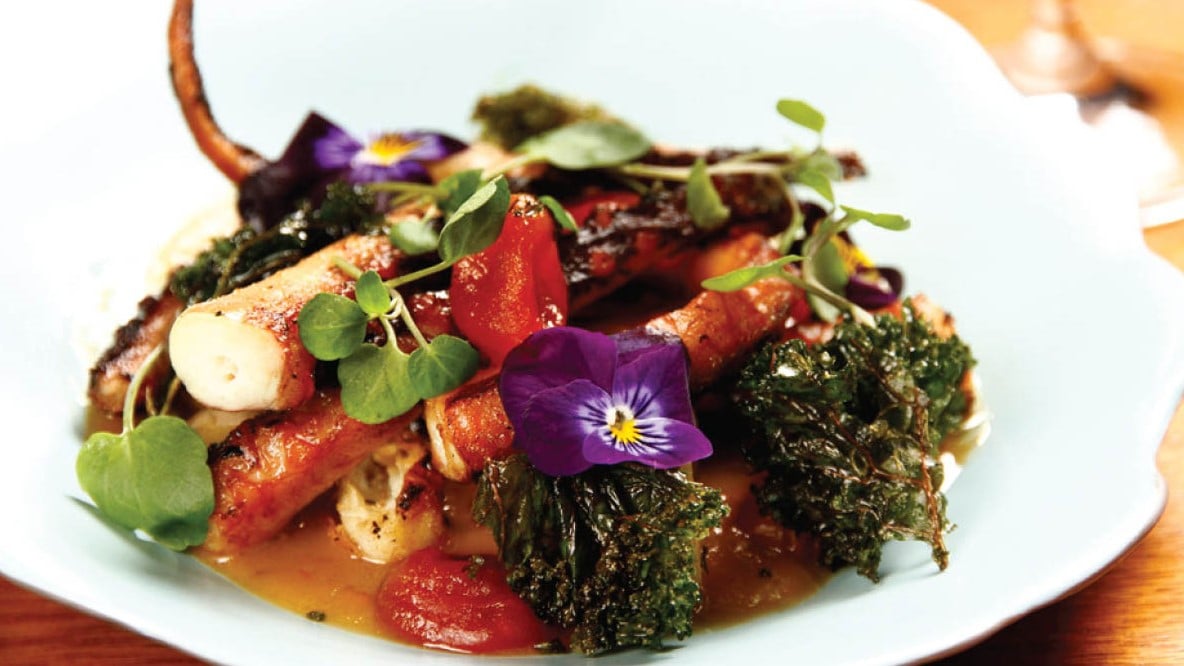 CasaCasco
has been the result of the innovative concept of gather in one place a varied offer of entertainment and good food. For this, each place has its gastronomy of author, fusion and unique atmosphere. There is an aesthetic purpose to create an atmosphere and cosmopolitan filling for their visitors. It is a perfect mix of antiquity and vanguard divided into 5 floors, where you can enjoy 3 fabulous
restaurants
a disco and a rooftop terrace with a panoramic view of Panama. In a city of sweeping views, everyone wants to be on top, discover a truly one-of-a-kind journey of all four categories Food, Wine, Ambience and Service.
On the ground floor you will find Mano de Tigre, the restaurant with a mix of international flavors that will catch you with their claws to delight those palates who seek adventure in their food. Moving up we have a Nacion Sushi restaurant with its fresh products, good service and great presentation. Finishing the culinary route on the third floor you will find Marula restaurant with its eclectic cuisine fusion of the two Africa and the Caribbean flavors. A boutique kitchen that makes you fall in love from the first to the last snack for its combinations and exotic details.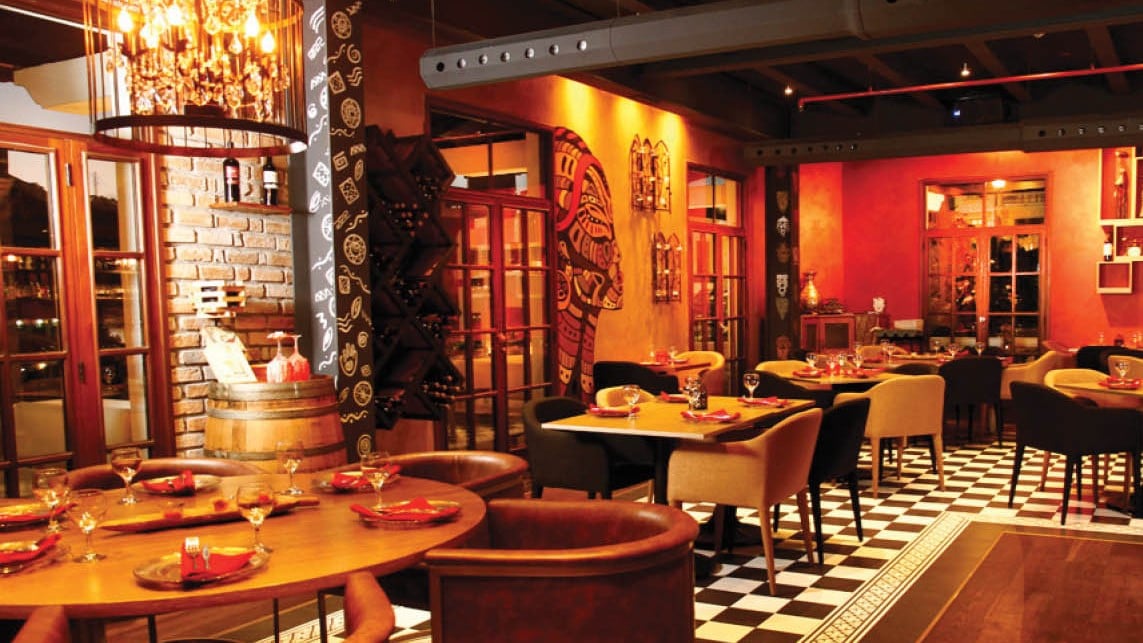 In addition to the restaurants menus you can also order food on the
rooftop
and in the disco area - it is carefully selected tasting menu something from each restaurant perfect for bar bites as well as dinner.
CasaCasco
vibes is the perfect setting for lunch, happy hour, dinner, and sunset cocktails with a view. On the weekend, it turns into a day and night hot spot featuring live DJs. Its space that draws in attention of both visitors and locals and inspires those at the top of their game to engage, sip, converse, taste, connect and exchange ideas.
It is a must see on your things to do list here in Panama City.
We also got a little sneak peek of the latest two project that are coming up very soon from Guillermo Andres Moron the first in Panama Beach Club. The CasaCasco Beach Club will be located in
Playa Farallon
, and will be open to the public in the first's months of 2019. Stay tune for all the latest news from CasaCasco its events and opening parties at CasaCasco Beach Club check out our local news & events section and subscribe to the newsletter.