El Mercadito Biologico is an all-in-one cafe, restaurant, juice-bar, supermarket and more!
Editorial Food & Drink Top 10
El Mercadito Biologico specializes in the highest quality, full-blown vegetable cuisine. Serves dishes without gluten, with a low glycemic index, with the addition of super foods, with a low content of saturated fat, organic products and derived from local suppliers. By focusing on high-quality ingredients, the owners are promoting healthy trade in the food market distribution of Panama.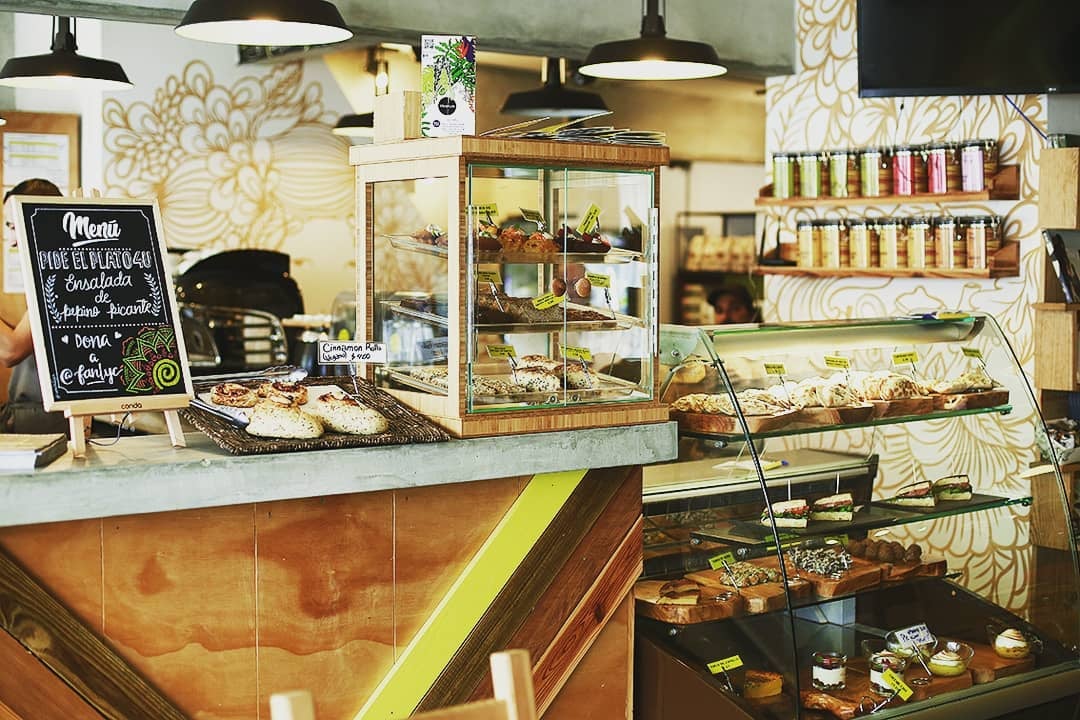 Few days ago we had the privilege of trying some spectacular dishes at El Mercadito Biologico. Chef Javier's meal was not a simple mix of vegetables but a beautiful and delicious gastronomic architecture, worthy of a Michelin star. All the dishes were at another level: Energy, Probiotic and Kraken. It offers a fantastic menu with incredibly tasty dishes all made with 100% organic fresh and locally sourced products prepared with lots of love!
A small "gaspacho" style soup is served to you as an appetiser on the house. Food here is amazing, all dishes are super tasty (and healthy!!) and the idea of made-to-order juices made from a blend of exquisite 100% organic fresh fruits and vegetables are incredible. Vegans Siu Mai with aji amarillo sauce, homemade Bao from coconut fermented yogurt with fake squid or pork pullet – and all of it vegan. We could go all and all about amazing food and ancestral techniques that Chef Javier de La Marca and his team. They seek to create a connection with the simple things in life and thus reveal the most authentic flavours and essences of the ingredients used in the kitchen.
We want to take care of our surroundings and the environment, and in every case act for the sustainable development of our planet, while providing our customers with the best culinary experience
- comments chef Javier de la Marca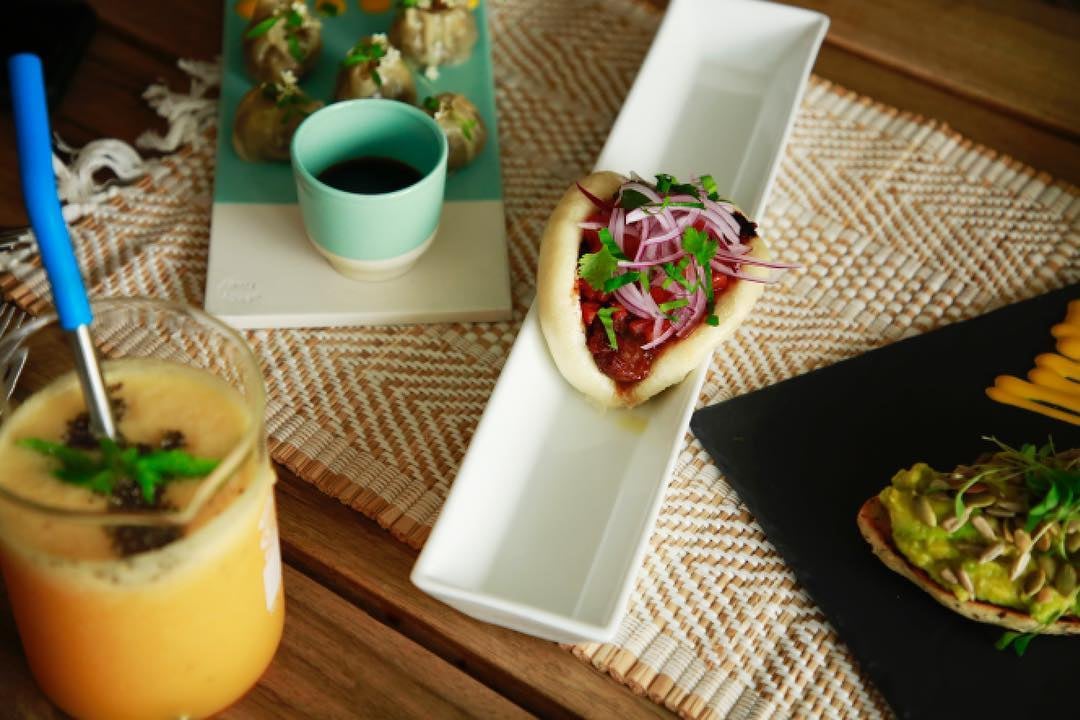 El Mercadito Biologico is structured precisely to give the impression that we are in a different place: salt rocks embedded in the wall, refrigerators stocked with organic foods of all colours, shelves stocked with an incredible variety of artisanal food products, mostly produced local.
The mini market located at the back part of the restaurant selling a good range of organic products, meat, fruits, vegetables, oil, honey but also locally produced body creams and soaps, and a lot more.
HEALTH
Dishes at Mercadito Biologico are made without agrochemicals or artificial colours, fragrances, flavours, preservatives. Animals are not given antibiotics or hormones (if you have chosen meat products for your kits).
TASTE
Components in dishes from Mercadito Biologico have a real taste of nature, described by some as a taste of childhood, the taste of the Panamanian countryside. It's a taste free of monosodium glutamate, extra portions of sugar and salt. The joy of eating. Delicious, simply delicious!
GOODS OF LAND
Organic farming is characterized by a deep respect for people, animals and the environment. The motive of action is care for human health and its surroundings.
The Mercadito Biologico is a unique organic blend of a restaurant, supermarket, bar, coffee shop and bakery in a cool open setting. Everything they serve is organic. The supermarket is the big draw with its large selection of various ingredients and several different rotating products options. This magnificent place is right on a street in San Francisco... this place is a must EAT IN PANAMA.