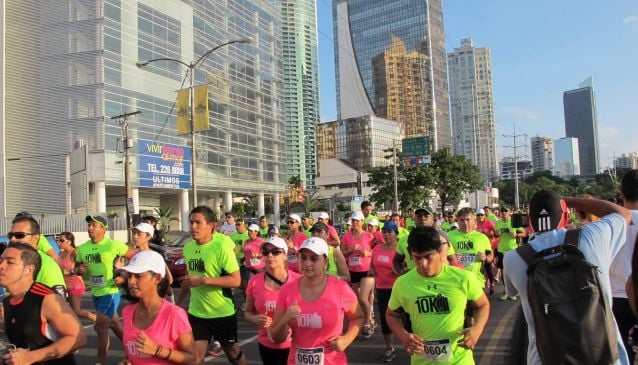 Running in Panama
Adventure
Whether you are a serious addict or just love a gentle jog, Panama has it all!
Whether you are a serious addict or just love a gentle jog, Panama has it all!
From beaches for early morning runs listening to the crashing waves, to a long distance races through the mountains and jungles, you will find it here in Panama.
As a runner I was told I would love the Panama running scene – this was not a lie. My training takes me on gentle jogs in The Metropolitan Park or around the many parks the City, to long distance runs along the Cinta Costera where you are surrounded by fellow fitness lovers as well as people taking in the scenery and sunshine.
There are several running clubs and if you like to race you have a handful of races to choose from most weekends ranging from 5km to 21km at various locations: trail, road running and for those really active, triathlons take place about 6 times a year.
The runners in Panama are some of the friendliest I have ever met: a morning 'Bunas' and a cheer to the finish line is always on the cards and the congratulations are endless. Familiar faces always greet you on regular routes and at the race meets.
The races are in the main very well organized with entry fees ranging from $4 to $50 depending on organisers, locations and the 'goody bags' provided.
Many races are for charity so you also do someone else some good while doing yourself some good! Races take place early morning, due to the heat, so you always have the rest of the day to recover, celebrate and reflect upon your achievements.
If you want to get involved or just give it a go, get in touch or visit one of the following websites:
http://marathonpanama.com/PAFRA/PAFRA.htm
ENJOY THE RUN!
Written by:
PANAMA LOCAL EXPERT
PUBLISHED: Aug 19th 2020