Santa Catalina - Beautiful Destination
Adventure Family Fun Inspiration Lifestyle Retreats & Relaxation
Coiba National Park
Thanks to the creation of a penal colony on the Island of Coiba (1919-1991), seventy-five percent of the island is old and virgin forest and is full of exotic birds and other animals. Having been home to some of the most feared criminals in the country and many political prisoners, few people dared to get too close to the island.
This had the excellent consequence of keeping the forests safe from the loggers. The lower part of the ocean that surrounds the chain of islands, linked to Coco and the Galapagos Islands by the Cordillera de Coco, is also left undamaged. Turning it into a national park in 1992, the Panamanian government has succeeded in protecting the 760 different species of fish that can now be found here. In 2005 UNESCO declared the Coiba National Park a World Heritage Site, and it is here where we do all our dives.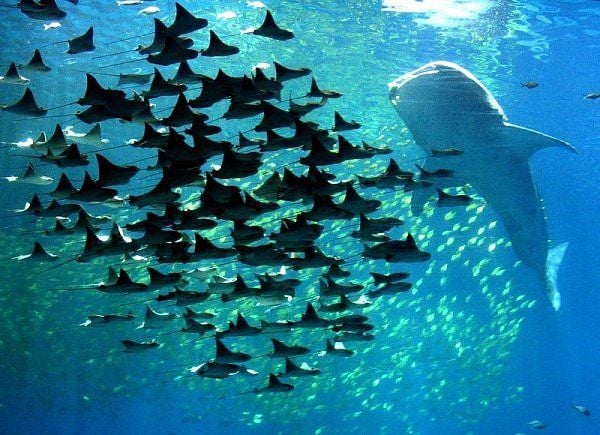 Coiba National Park
Santa Catalina is a small fishing village located three hours from Santiago and seven hours from Panama City. It is the shortest boat trip from the mainland to the island of Coiba and the National Marine Park. There are two small grocery stores, fruit and vegetable vendors, and many hotels and restaurants that cater to all budgets.
The nearest main city is Sona, located an hour and a half away by bus. It is still relatively small, but there you will find supermarkets and larger facilities, including a post office and cyber cafes, none of which is (still) in Santa Catalina. Keep in mind that there is no bank or ATM in Santa Catalina, so it is important to bring the cash needed for your stay (although many establishments, like us, already accept credit cards).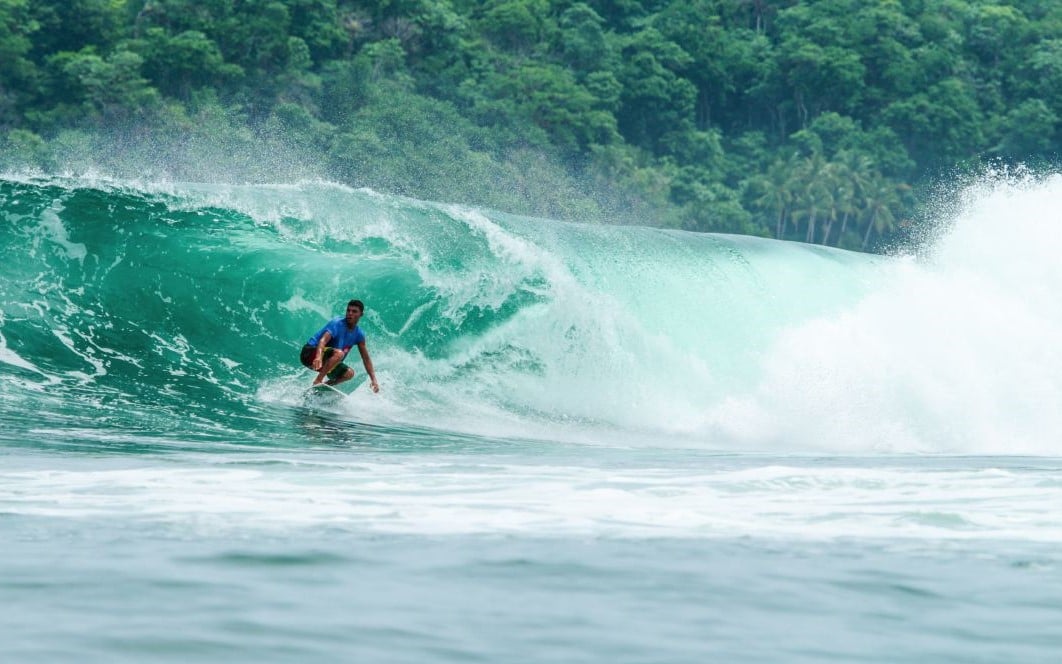 Coiba National Park
Today, Santa Catalina is a tourist destination, and much of the income and industry of the small community is derived through tourism. In the high season (from December to April), hostels and hotels are filled, while in the low season of the city it feels like a quiet town where you can get lost in the slow pace of life.
Activities include, of course, diving, but also surfing (location of the Reef ISA World Surfing Games, 2013), yoga, kayaking, paddle, hiking, and horseback riding. There are two beautiful beaches where you can relax and if you dare, you can try swimming 1.5 kilometers to Santa Catalina Island.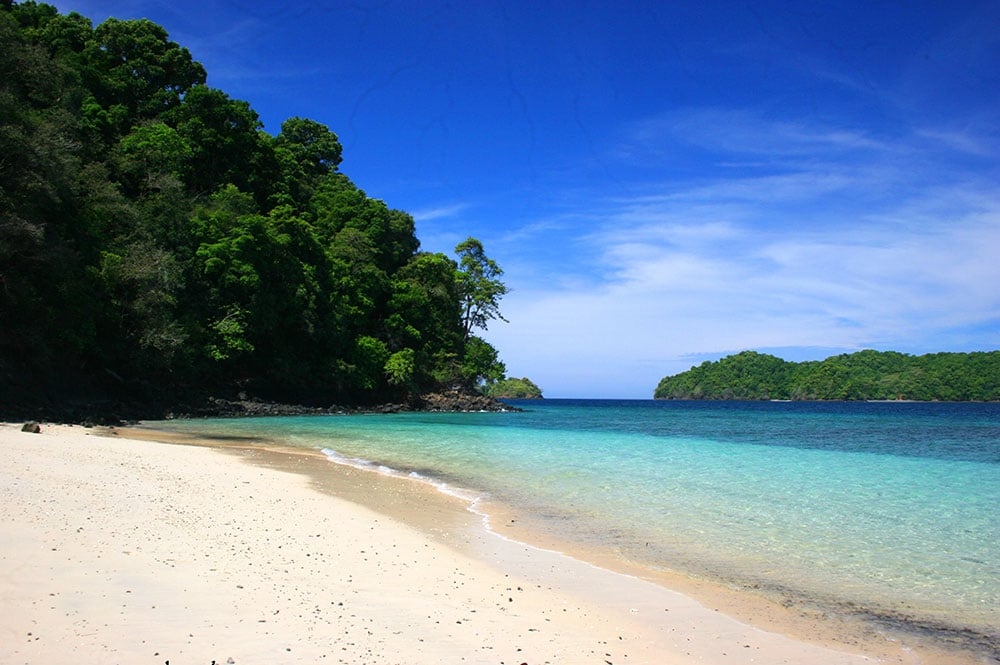 Coiba National Park