Wahaka
Family Fun Food & Drink Inspiration Lifestyle Parties
An extraordinary gastronomic experience… Let yourself be carried away by an explosion of delicious traditional and typical Mexican flavours
A new concept has arrived to in
Panama City
.
Wahaka
is the perfect mix between a very well elaborated
Mexican gastronomy
and mixology concept mezcals and tequilas based.
From the moment you enter though the door,
friendly staff
is gritting you, pointing and assisting all the ways so you can enjoy your Wahaka experience 100%; Service here is impeccable.
We had a pleasure to enjoy weekly executive menu; high quality elaboration, elegant presentation and of course incredible taste.
For a starter simple choice: between a salad and soup; decided to go for a soup which was a great choice indeed. I have tasted one of the best Mexican creme soups, rich homemade flavor... where the Mayan and mestizo influences are combined. Creme soup garnished with lime and a spicy touch of habanero pepper; Light and refreshing in essence, is unique for representing this sweet, slightly acidic fruit, followed by a bitter touch, with an unrepeatable identity.
For main dish I have ordered three tacos of my own choice.
Tacos
are probably the most iconic food in Mexico, its origin dates back to the pre-Hispanic era when men required to transport their food easily when they went to work in the fields; It is here, when the women devised this way of placing the stew inside a wrapper made of corn - the tortilla -, for which no tableware or bowl, knives or other instruments are required.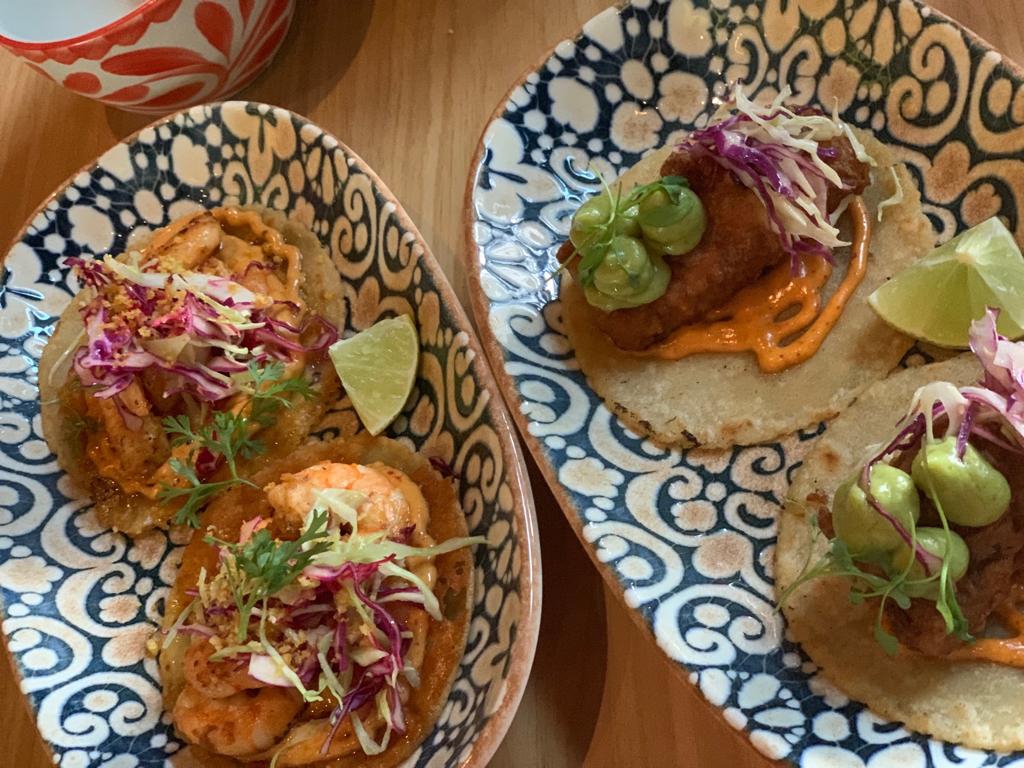 Wahaka Restaurant
Tacos
I have ordered have a previous preparation, because the meat is marinated and contains ingredients such as: ground red chili peppers, achiote and spices. They are accompanied with slices of onion, cilantro, guacamole and green or red sauce.
I have finished my lunch with desert. Waiter suggested to try… sweetcorn-based desert with salted popcorn. What a weared mix you may think… however… here comes the biggest surprise.
A UNIQUE FLAVOR, ELABORATED BY THE CHEF OF
WAHAKA MADE ME SURPRISE
AS NEVER BEFORE. By far one of the best desserts I have tried on this culinary trip in Panama.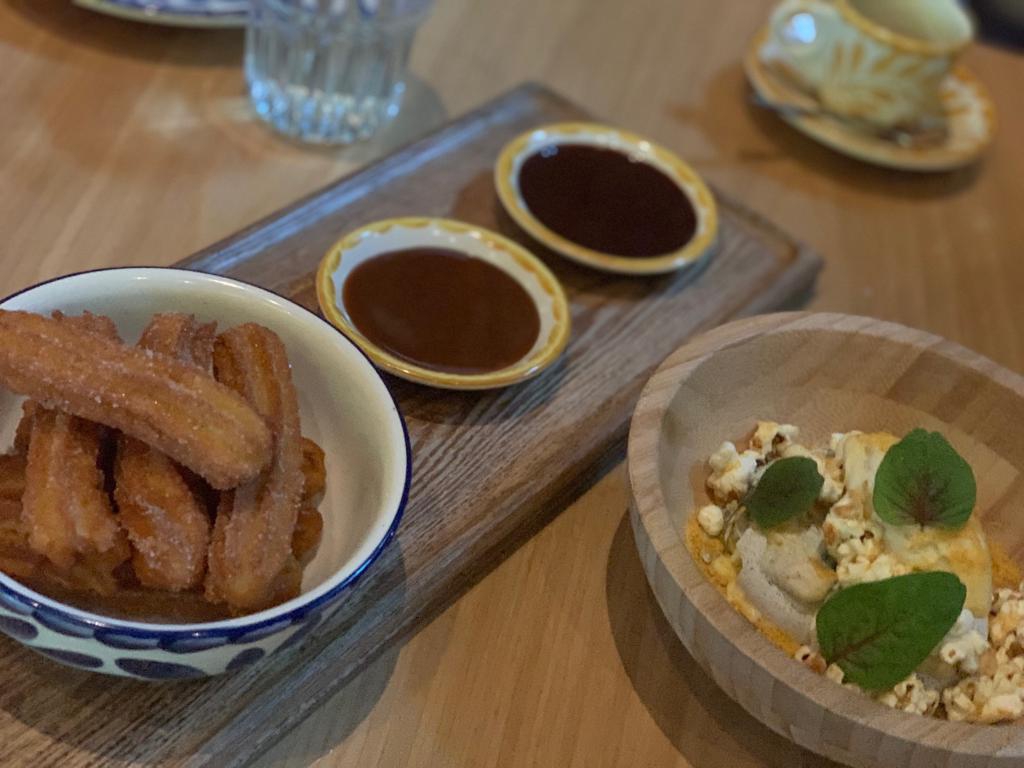 Wahaka Restaurant
As one of the owners Hernan Cardozo told us, Wahaka concept comes after creation of groups of successful restaurants (Orange Blossom, Brutto, Luca, Bruttito and Azahar).
Wahaka experience is not finishing only with a gastronomic experience. On Thursday, Friday and Saturday nights the restaurant is been transformed to an after-dinner nightlife scene, changing the restaurant to a club with good music and cosmopolitan atmosphere where people in
Panama
can dance and enjoy a good drink.