This is Christmas in Panama. Know their traditions
Arts & Culture Celebrities Family Fun Lifestyle Seasonal Celebrations
"As in most countries of the world, Christmas is the celebration of the family, time to celebrate, share and reflect the religious sense of the festivities."
To paint the house!
Panamanians receive Christmas with their freshly painted houses. It is a tradition that during the previous days families gather to paint their home and receive
Christmas festivities
in a beautiful and renovated environment. They also buy new items for the house in order to receive the new year with an air of change.
Decor
Christmas decorations and bright multicolored lights are seen everywhere, as most
families decorate
their homes as best they can, to receive the Child Jesus with much joy and light. Illuminated ornaments known as "little lights" are placed in the windows, roofs or gardens of houses and also in buildings. These ornaments remain lit overnight.
The birth and Christmas tree
Two things that can not be missing in
Panamanian Christmas
are the birth and the Christmas tree. At birth, families overwhelm creativity by using different materials, so as to make the best representation of the birth of the Child Jesus. As for the tree, most place it in their homes since November and fill it with ornaments of various colors and many lights.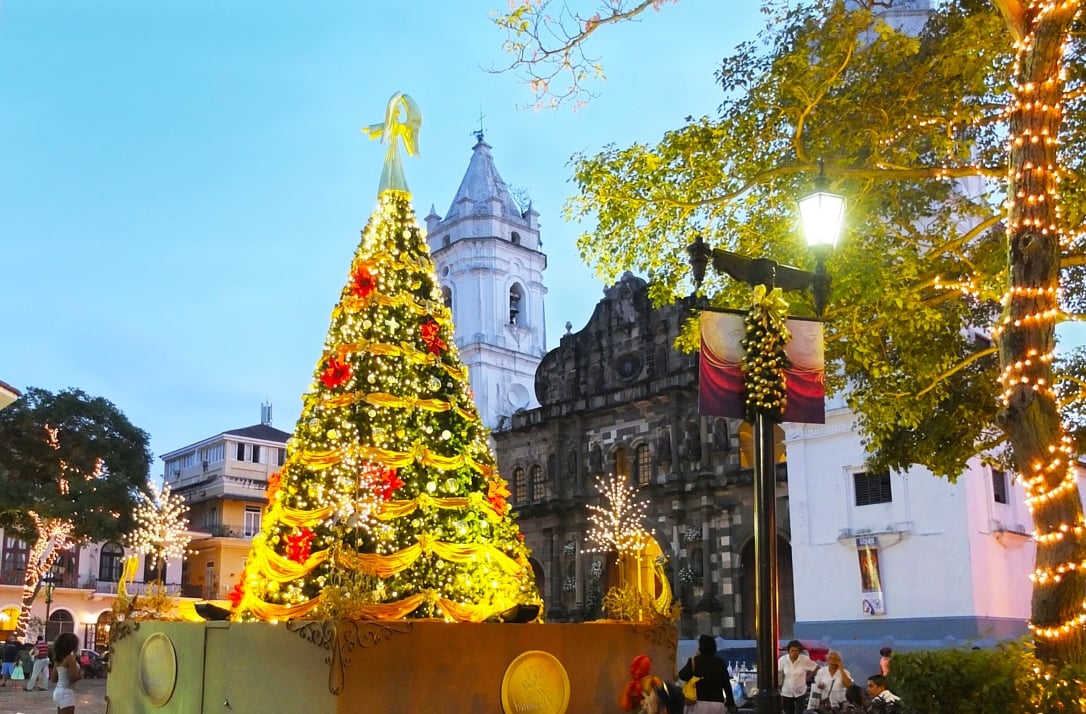 Christmas Tree
Inns
Traditional Christmas inns are frequently held in
Panama
. It is a representation that is made so that children know the details about the birth of Jesus. As in many Latin American countries, families and children meet in the neighborhoods, who are dressed as San José and the Virgin Mary and from nine days before December 24, they go to the houses to sing
Christmas songs
. In every home they visit they offer treats and soft drinks.
Christmas parade
The realization of the
Christmas parade
is a tradition that dates from the 90s. Over time this holiday has been gaining strength and has become a show enjoyed by adults and children. The different Panamanian companies participate with beautiful floats with Christmas motifs, accompanied by bands and troupes that fill the streets and avenues of the main cities of Panama with joy.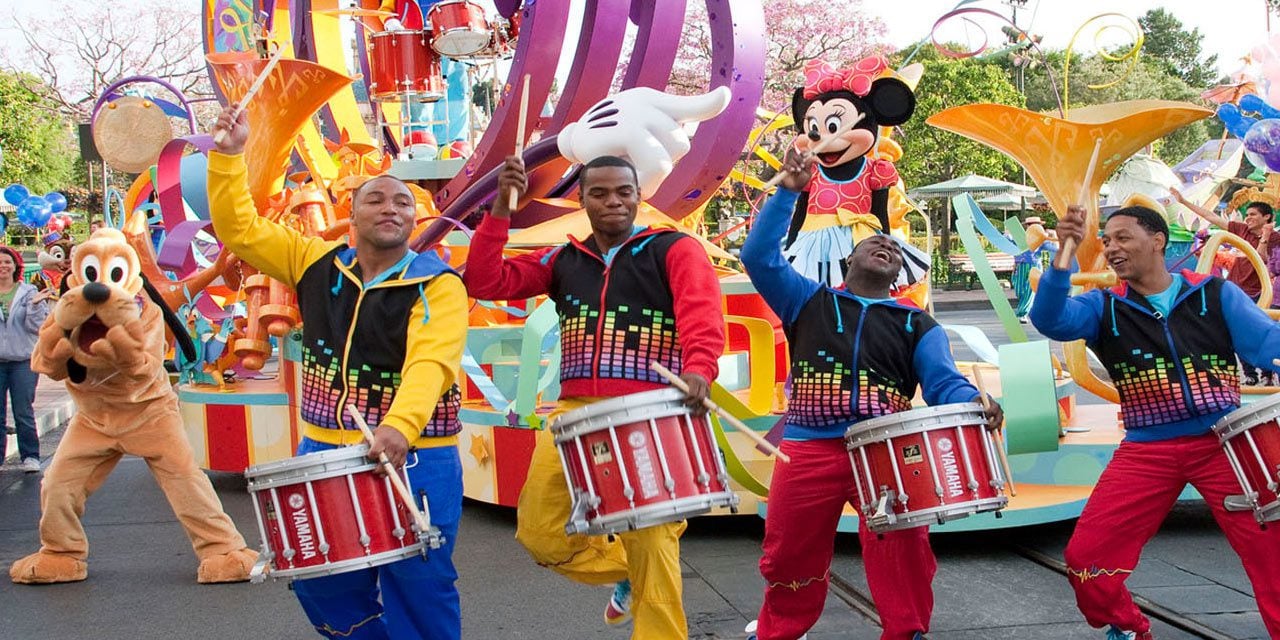 Panama City Christmas Parade
Rich dishes on Christmas Eve
Tradition indicates that everyone gathers in family to taste the most exquisite dishes and wait for the 12 at night that indicates the birth of the Child Jesus. The dishes that are most seen in the
Panamanian tables on December 24
are: tamales, rice with chicken, potato salad, ham, turkey, bread thread. Roasted pork and sweet fruit.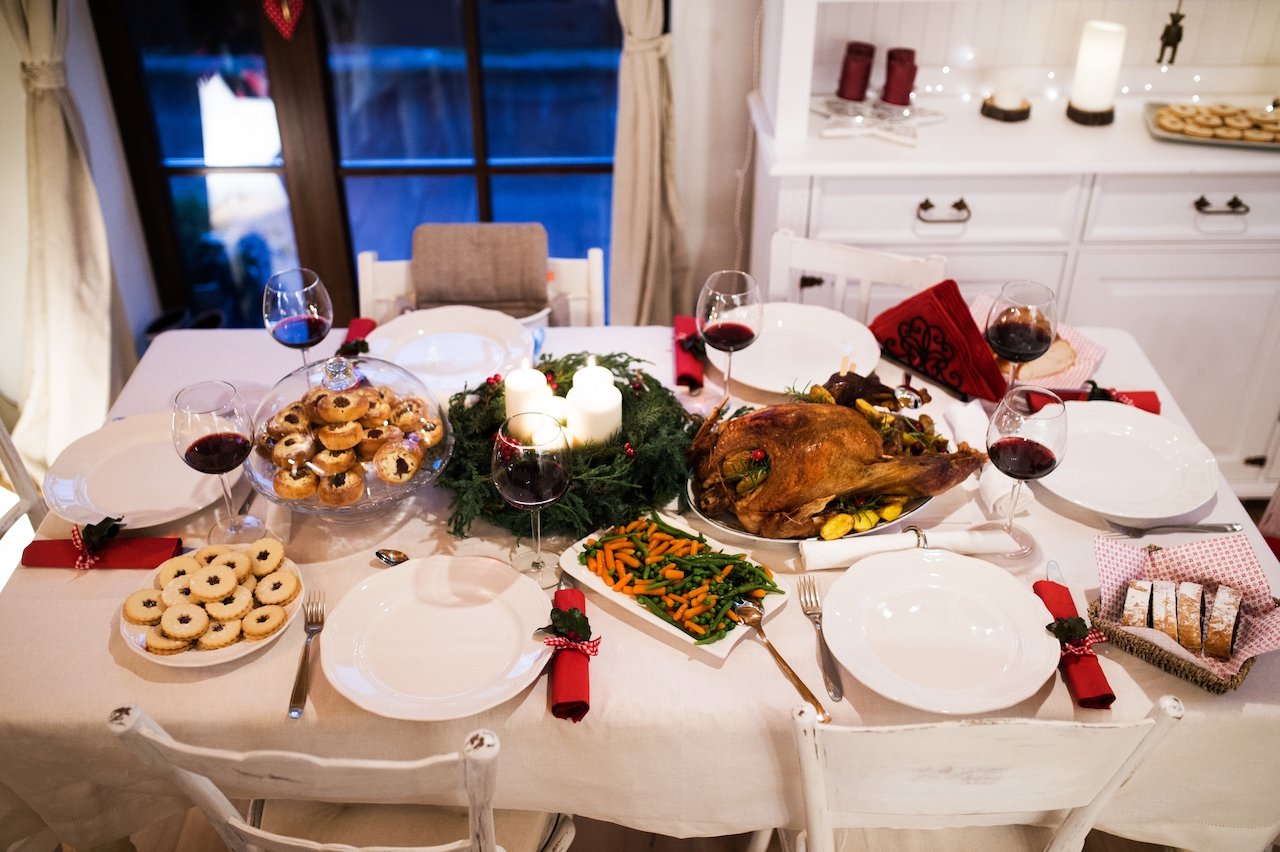 Christmas food in Panama
Kings Day
The arrival of the Magi marks the end of Christmas in Panama and is
celebrated as a family
, starting with the traditional Reyes thread. Would you like to spend
Christmas in Panama
? If you liked this post, share it on your social networks so that it reaches all your friends and acquaintances.