Isla Iguana National Park A place full of life
Adventure Family Fun Inspiration Lifestyle Mini Break Retreats & Relaxation
An impressive place, still uninhabited, is Isla Iguana, a paradise in the middle of the Gulf of Panama, in the Pacific Ocean. Isla Iguana is located 320 kilometers southwest of Panama City, in the District of Pedasí, Province of Los Santos, 7 kilometers from the coast (45 minutes by small boat).
This island is formed by intrusive basalt 50 million years ago and is covered by marine sedimentary rocks of the Cenozoic era.
It is a natural reserve, declared a Wildlife Refuge in 1980 utilizing a Municipal Agreement at the request of the Circle of Applied Scientific Studies (CECA), which in association with the International Council for the Protection of Birds (CIPA-Panama) and with the help of residents of Pedasí, fought to avoid the privatization of the island.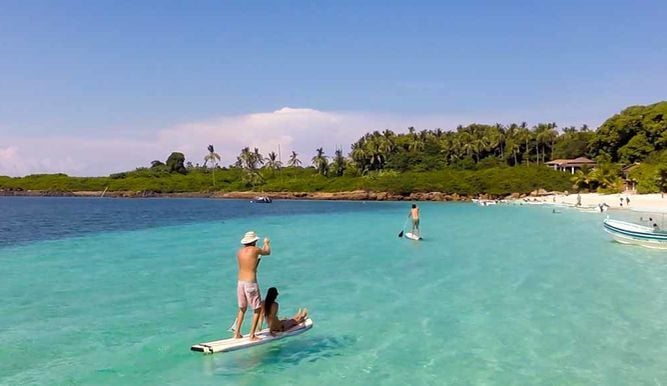 Isla Iguana, Pedasi, Los Santos - Panama
This beautiful National Park has the largest coral reef in the Gulf of Panama, with some 16 hectares and diversity of 11 coral species that are approximately 4,800 years old.
This impressive reserve is named after the large number of iguanas that inhabit it, specifically the black one (Ctenosaura similis). Its marine wealth has approximately 542 species of fish - in addition to turtles - and it is a refuge for the largest colony on the Tijeretas or Fragatas Aves Peninsula, with at least 5,000 specimens flying over the island. Also, 23 other species of seabirds and 12 terrestrial species live or visit the island during their migration. Its beaches are of white sand, a product of the erosion of the coral skeleton, which is formed by calcium carbonate.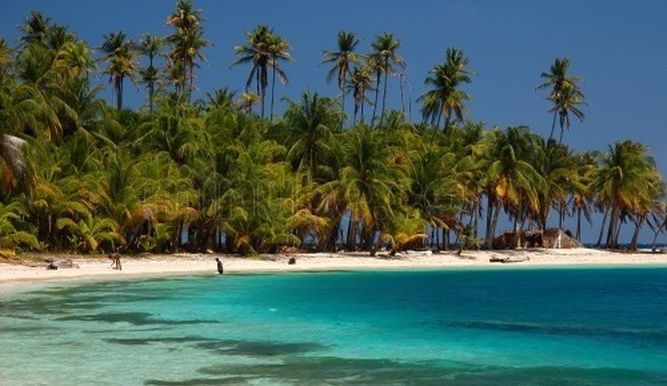 Isla Iguana, Pedasi, Los Santos - Panama
When walking through the sand, you can see a variety of algae and invertebrates, especially crabs and snails.
Ecosystem
Its waters are home to marine species that inhabit this rich coastal platform, which is nourished by the Humboldt current that circulates from north to south facing the Azuero Peninsula.
For its natural beauty, the island has been part of many studies in marine biology and states that its ecosystem is complete and that the guano of seabirds that live there is dragged into the sea with rain and it fertilizes phytoplankton, which is what nourishes and feeds the entire ecological chain that is in this area. In 1992, under Municipal Agreement No. 4 of February 11, Isla Iguana Wildlife Refuge was declared under the name of RVS Pablo Barrios. It is a beautiful space, which must be admired with great respect to preserve the life that lives there.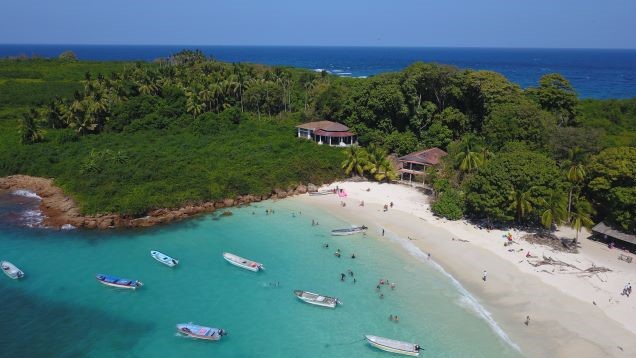 Isla Iguana, Pedasi, Los Santos - Panama
Therefore, only guided entry is allowed and all instructions must be followed carefully. In its waters, it is possible to find humpback whales, and sometimes the killer whales swim near their two beautiful beaches when they teach their young to swim. Another important aspect is that this island is full of unexploded bombs, thrown by the United States in shooting practice in the years of World War II. Currently, work is being done to eliminate them.