't Bier Klooster, best beer bar in Casco Antiguo, Panama
Food & Drink Inspiration Lifestyle Top 10
Where exclusively Belgian beers are sold with 50 bottle references
The combination of a thousand-year-old brewing tradition and the passion shown by the current brewers masters in their search for the perfect beer has led Unesco to declare this precious liquid as Intangible Heritage of Humanity. Being considered the legacy of Belgium for the world, the evolution of beer tells a particular story where the church for many years played a key role in monasteries, the place where this precious drink was made and then sold to taverns to cover their operating costs.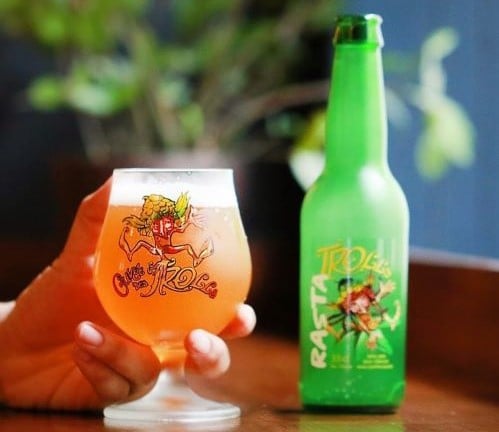 During the industralization, beer preparation was standardized, however,their traditionalrecipes were preserved over time by families thatfor decades have been dedicated to this precious art and this information transfer resulted in the Belgium being nowadays recognized worldwide for their beer. Its positioning has beendue in part to the variety of speciality beers, fruit, acid, dark,blonde, seasonal, in short, a giant range of beer that stand out for their shape, texture and flavors.

This product, much loved by many, has arrived in Panama at the hands of 't Bier Klooster, where exclusively Belgian beers are sold with 50 bottle references and the first draft system in the country that offers 220 liters of Belgian beers connected permanently. This cozy place gives the sensation of sitting in cafe in the busy Grand-Place, where you can enjoy an original Belgian beer served in its own glass and the traditional mussels with French fries, a signature dish that you will only find in this little piece of Belgium in Panama.

Due to its production process, many Belgian beers have a high degree of alcohol, however, experienced brewers know that drinking less is savoring more, which is why food is important when enjoying good beer.

As a special at Burger Week 2018 't Bier Klooster prepared "La Machingun aka La RATATATATA" an original burger that became very popular because of the perfect combination of ingredients with a special homemade meat bathed in pepperoni sauce, fresh arugula, caramelized onion jam with truffle sauce and ripe banana barbecue.

't Bier Klooster, emblematic bar of 36 seats without tables a place to chat and interact with friends and strangers. In this place you will be assisted by a team of beer professionals. They will guide you to select from a wide range of options and flavours.


We invite you to visit 't Bier Klooster and just let yourself fall in love with this little piece of Belgium in Panama.