Panama City celebrates 500 years of foundation
Adventure Arts & Culture Celebrities Family Fun Inspiration
Archaeological, cultural and human value, highlight the commemoration of the 500 years of a city that since its foundation has become a transit route for the world -
Panama City.
On August 15, 1519, Pedro Arias Dávila founded the
city of Panama
, making it the first city on the mainland of the American Pacific coast, and the starting point for the exploration and conquest of the Isthmus and other territories of Central and South America .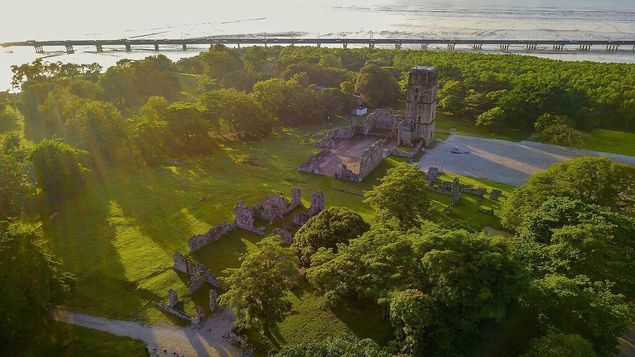 Panama Viejo - Old Panama City Ruins
He officially received the title in 1521, granted by King Carlos I of Spain.
The city, which in its fifth century can claim to have one of the best urban panoramas in the region, also became a transit route for shipments of gold and wealth until its destruction in 1671 by the English pirate Henry Morgan.
During the 500 years, Panama City
has achieved dozens of achievements, and among them are: to be declared a historical monument in 1976, the inclusion of the Archaeological Site of Panama Viejo in the World Heritage list as an extension of the Historic District of Panama in 2003, and the creation of the Patronato de Panamá Viejo with the firm purpose of restoring the city in 1995.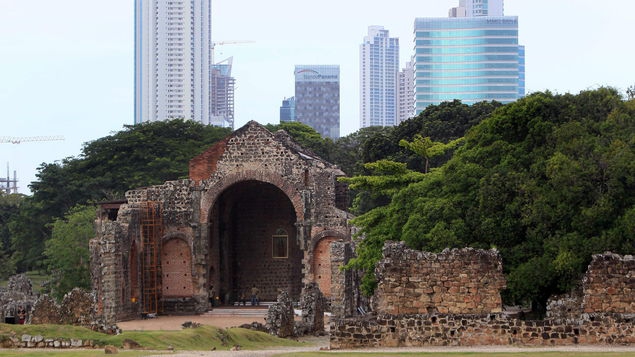 Panama Viejo - Old Panama City Ruins
In recent years, a series of activities were carried out in commemoration of the 500th anniversary of the founding of
Panama City
:
Models of transport cards alluding to this great event that enhances the value of the Historic Monumental Complex of Panama Viejo
Coins alluding to Panama Viejo
Inauguration of the Panama City Museum
Allusive postal issue at 500 years
Unveiling of the "Tower of Panama la Vieja" monument in Ecuador
"Time capsule" in the Museum of the Plaza Mayor
On the other hand, to complement the commemoration of this important date, multiple free activities have been organized since 2015 to nourish the city's history:
From 5:00 a.m. The celebration begins with a touch of targets on the INAC premises located in Las Bóvedas, Plaza de Francia
The 31 stations of the Panama Metro will have "an activation of culture and art" that will be extended to shopping centers, city squares and in the interior regions
Open day from August 15 to 18 in the Historic Monumental Complex of Panama Viejo
Theatrical visits, workshops, storytelling, a fashion show at the Convent of the Nuns, a craft fair, food sales, and artistic presentations
The first walk of skirts and clothing typical in the area of ​​the Old Town
Alternative rock concert with different ethnicities, including the original groups and games of yesteryear (board games) with the Ganexa group, in Andrés Bello park
The city of Panama
and the rest of the country face great challenges, however its biggest engine continues to struggle daily to maintain its house, its home; Panamanians, who celebrate the 500 years of foundation with enthusiasm and joy.