What to do in Panama City for an outdoor adventure!
Celebrities Editorial Family Fun Lifestyle Sports
Our Top Experiences and Tours in Panama:
If youʻre booking your trip to Panama last minute, we have you covered. Below are some of the top tours and experiences!

There are so many things to do in Panama City, it's hard to know where to start. Whether it's shopping, tourism, live music, or wine and restaurants, this cosmopolitan city really has something for everyone. The same goes for fun outdoor adventures.

One of the biggest requests from tourists and ex-pats who live or travel to Panama is to know where to find the best adventures and outdoor activities, whether in the city or nearby. Luckily there is a lot to do and you will find that your next outdoor escape is just around the corner, and at a budget and skill level that suits everyone. Here are our suggestions for the best things to do outdoors in Panama City and its surroundings.

Walk to the top of Cerro Ancon

Cerro Ancon is a historic and ecologically exuberant place that is located at the western end of Panama City. Although it is technically within the limits of the capital, it does not count as an urban area. Cerro Ancon will give you the feeling of having immersed yourself deeply in the Panamanian jungle, with the touch of having a quiet and historic neighborhood that integrates perfectly with its natural environment. You can walk from the base to the top in less than an hour, and you will see some of the most spectacular aerial views of the city along the way. The Ancon Hill is located next to Casco Viejo, Balboa, and the Panama Canal, and can be easily reached by taxi ($ 5- $ 7 from the hotels/apartments in the center).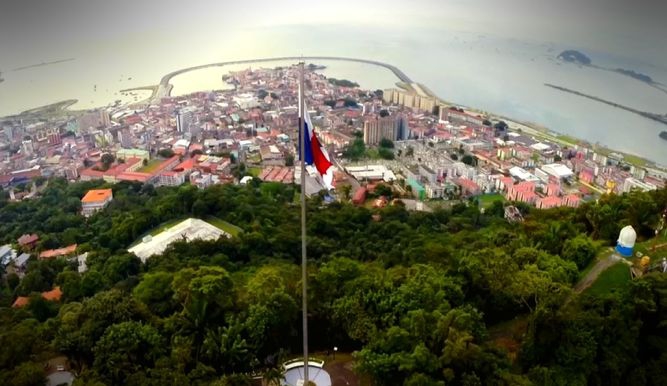 Take a look at the Museum of Biodiversity on the Amador Causeway
While this building designed by Frank Ghery gives you primarily an "inside" experience, it is a great way to discover the composition of the vast nature that exists in Panama. There are thousands of species of flora and fauna to see and learn about them, and it is a great place to visit for both fun and an educational experience. You can also do a day outdoors, since it is located at the beginning of the Amador Causeway, where you can rent a bicycle, rollerblades, or take a walk through the tree-lined paths of more than a kilometer that run between the islands, surrounded of the Ocean Not only can you see and learn about Panama's tropical life in nature, you can also experience it, and have fun doing it!
Take the day to visit Coronado and the Chame coast
Just one hour and twenty minutes southwest of Panama City, Coronado, and the Chame area are the perfect beach getaways for residents and tourists. There is everything at your disposal, from white sand beaches (Punta Chame, Playa Blanca) to shops, restaurants, surfing, ATV rides, diving, and fishing, along the Chame coast. If you prefer a trip of rest, Coronado has plenty of beach clubs, beach restaurants, and quiet public beaches where you can sunbathe and relax. We recommend renting a car, but if you do not want to, some buses and taxis will take you to the area.
Yoga and Loose Rope in Omar Park
If you are looking for a half-day of stimulating fun for both your mind and your body, you will have to go to meet the yoga groups and tightrope in Parque Omar. Being largely community efforts with little organization, every Saturday and Sunday gather groups of people (weather permitting) to practice yoga, meditation, and the art of walking the tightrope (tied between the trees). Everyone is welcoming, and there is never money involved. Just arrive as at 9 am or 3 pm, and say hello. There are also several excursions and events organized in the park in regards to these things, so check out Facebook, Twitter, and Google to see if there is a specific event or class you wish to attend.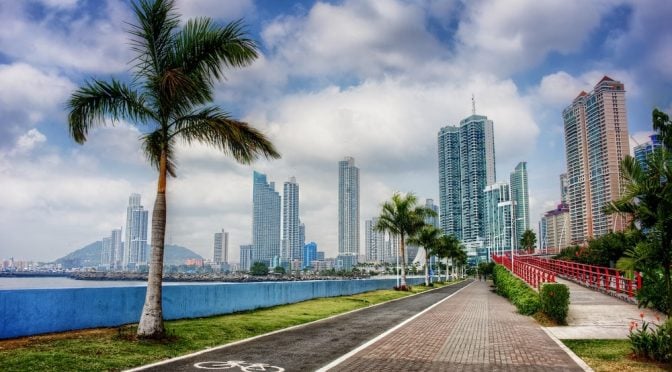 Rent a bike in the Cinta Costera
One does not take long to realize that the Cinta Costera is one of the most emblematic attractions of modern Panama City. It is a thin but long stretch of 7km of parks and bike paths, which runs along the coast in the center of Panama City, from Punta Paitilla to Casco Viejo. It is full of local flavor with musicians, runners, skaters, vendors, photographers, and of course, cyclists could not miss it. Renting a bicycle is the best way to see everything, and do some exercise while you're doing it. You can rent bicycles at the beginning of the Cinta Costera 3, near the end of Casco Viejo, in Ride Bikes halfway (Ave. Balboa), or the same Casco Viejo. Rents are made per hour or per day, and there are even fun-filled bike trolleys with a roof for 4 people if you are looking for a family adventure!