Chef Andres Morataya bets on the union and diversification of gastronomy
Celebrities Food & Drink Inspiration Lifestyle Top 10
To experiment with new dishes and collaborate with culinary experts without seeing them as a competition is necessary to boost the international recognition of Panamanian cuisine
The chef who resides in Panama in front of the restaurant "Panga", located at the southern end of the Azuero Peninsula, on the Pacific coast, considers that Panamanian cuisine allows a space to explore new trends in the kitchen, unlike the Guatemalan that has a reputation already established.
"Guatemalan cuisine is defined by being traditional and varied in every way, the problem is that it is pigeon-holed and can not be changed, whereas here it is the opposite," Morataya said.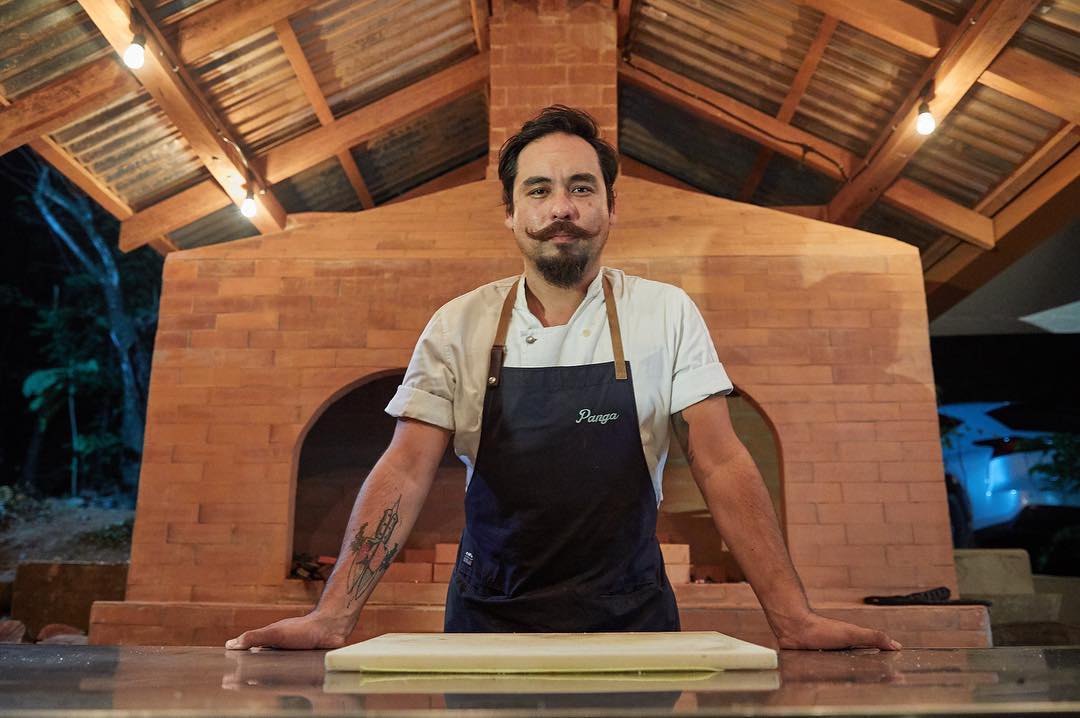 Chef Andres Morataya - restaurante Panga
One day in a Panama City grocery store parking lot Andres Morataya had an epiphany. I went to the story to buy mangoes, which I noticed were all from Mexico. As I walked to his car he saw a mango tree at the edge of the parking lot. Hundreds of mangoes were just rotting on the ground. It had a profound effect on him. I've just realized how disconnected everyone is with where their food comes from.
This helps explain why we are walking barefoot through a path through the mangroves at the edge of Panama's the Azuero Peninsula, where Morataya just opened Panga at Playa Venao, outside the cowboy town of Pedasi near the Pacific coast. It's a place where you might see men passed out on their horses that are trotting their way home, but suddenly it's transitioning into a resort area. The tide is out, so to get to the river to take a skiff to Isla Cañas, Morataya and I need to take off our shoes and hike about a kilometer down to a warm, muddy path that cuts through the mangroves.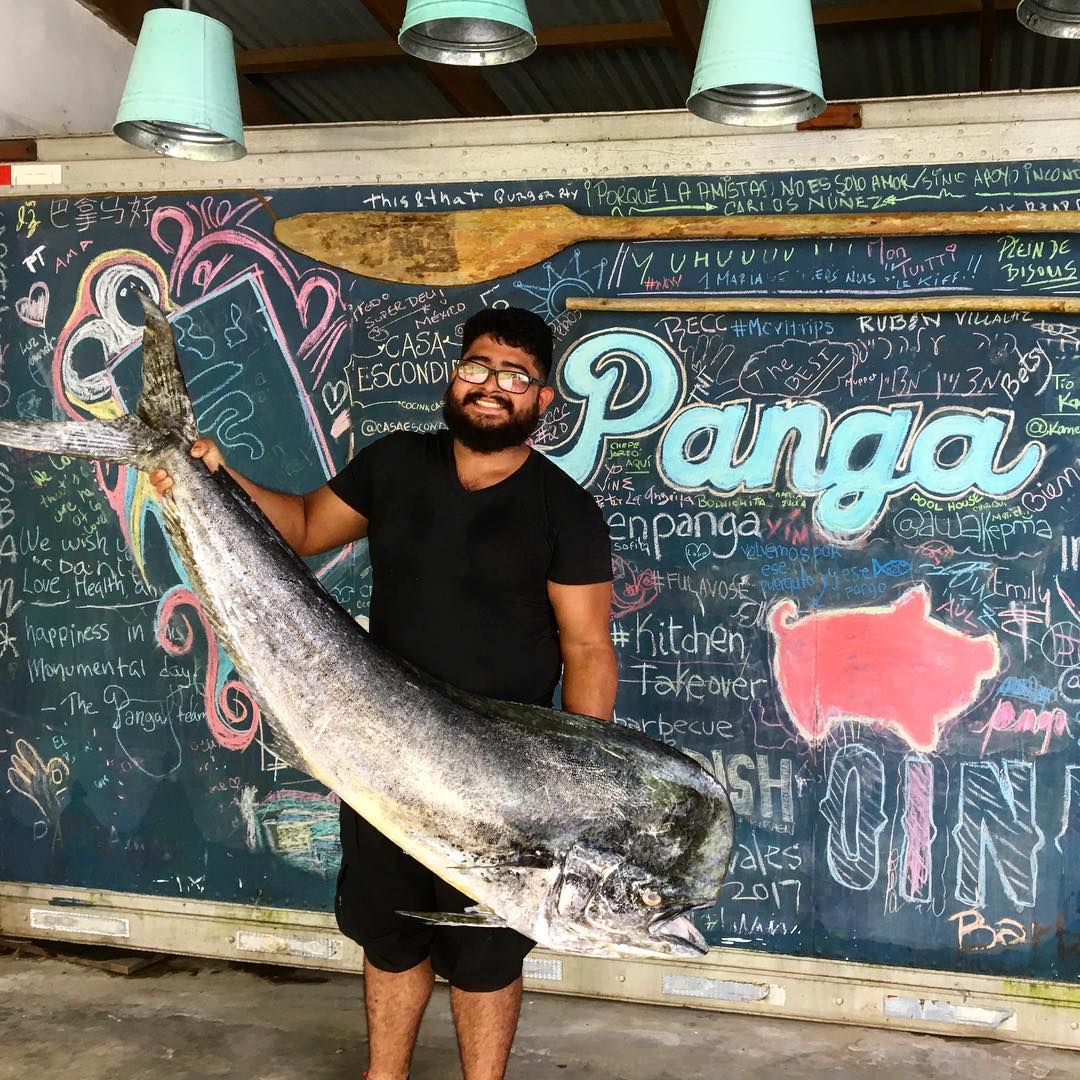 Restaurante Panga​
Ecologically speaking, the Azuero Peninsula would seem to be a poor location for developing a restaurant at first glance. It has been impacted by waves of slash and burns clearing for cattle grazing that has destroyed all but a few patches of the original dry forests. Populations of many native species are low, either from hunting or habitat destruction. Yet, there was more here than it might appear.
Panga is still a work in progress. Morataya is creating a restaurant in the way that he wants in the land he has spent nearly a decade trying to understand. The 40-seat space, on a deck, looking at the Pacific, is exposed to the salty air. He built wood tables and raised garden beds. His neighbors are howler monkeys that come visit every morning.
Every afternoon five macaws sit on the deck. His daughter thinks they are hers.
There's a tree growing a sort of red blueberry that tastes like a fig. An old guy he met said he used to eat them when he was a kid, but no one knows the name yet. Oysters are coming from Isla Cañas, of course. The sea is here rich and artisanal fishermen provide a steady supply of yellowfin tuna and other fish. Using everything he learned working with Madueño, he is growing yuca, Otoe, and microgreens. He's making salt and brines from the ocean.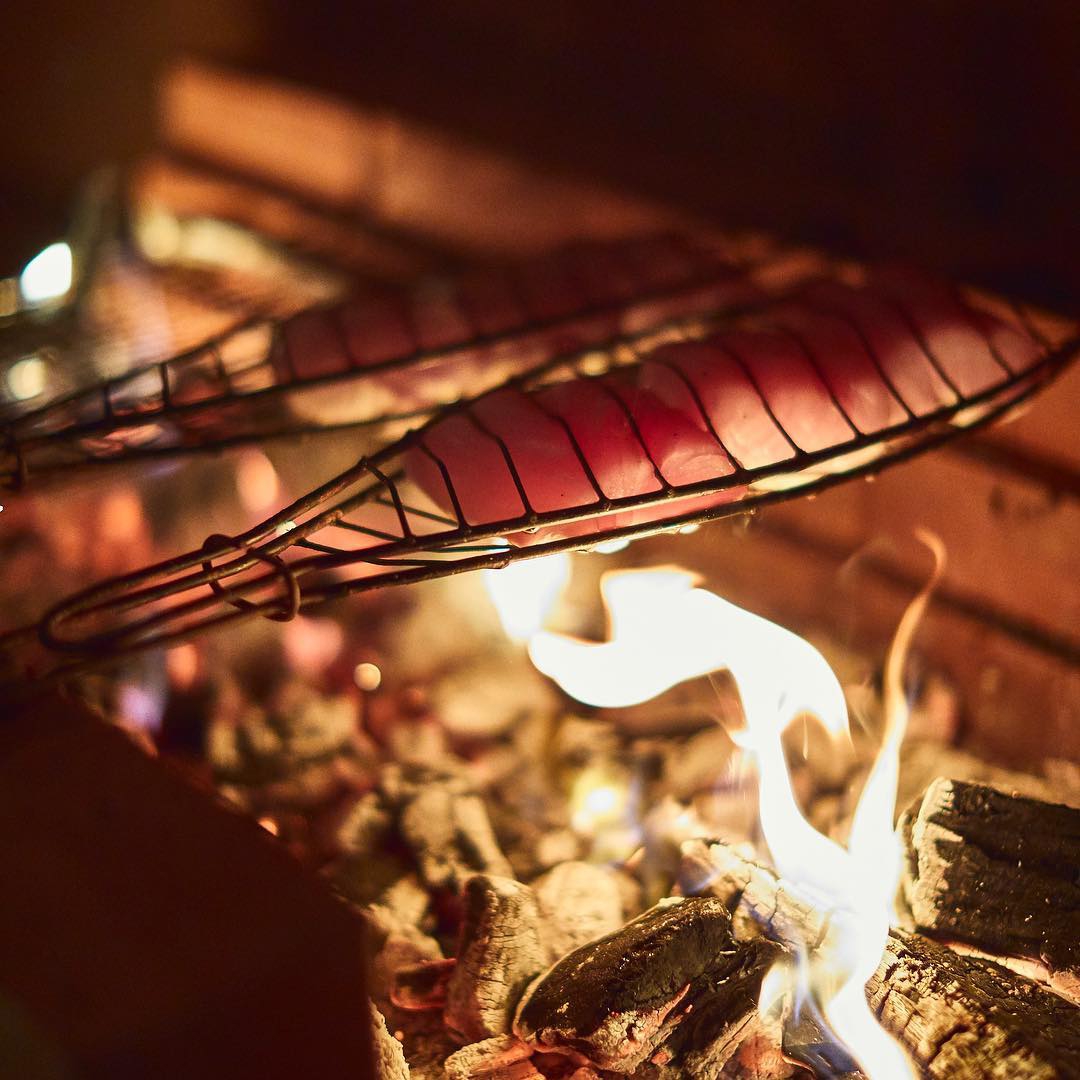 Restaurante Panga​
There's no fixed menu at Panga. Whatever is available from the Azuero peninsula is served, though the infrastructure to do everything he wants still needs to be developed.
2019 is a promising year as Panga was just in the long list of nominees for the Off Map category for the World Restaurant Awards and is also currently getting ready to travel to Montreal as Chef Daniel Boulud's guest chef at Maison Boulud during the Montreal en Lumiere festival.