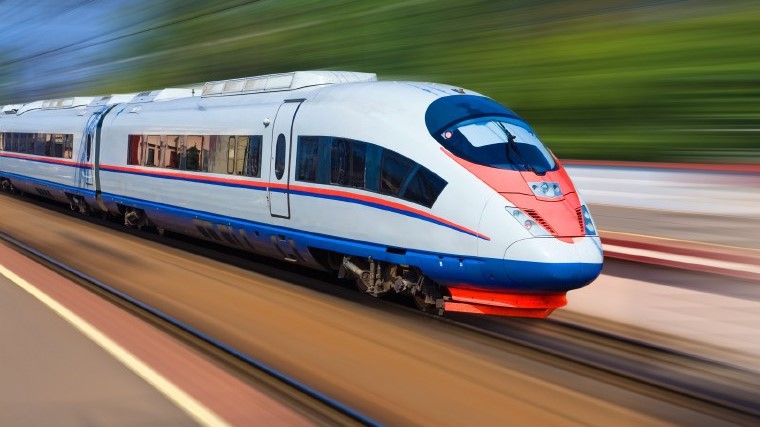 China in Panama: high-speed train
Editorial Lifestyle Top 10
Mega infrastructure news
The feasibility study for the US $ 5,500 million high-speed rail megaproject linking the city of
Panama
with the province of
Chiriqui
is in its final stretch.
The field data and the report are scheduled to be delivered by China Railways Corporation (CRC) to
Panama
in November.
It is one of the most outstanding Chinese infrastructure projects that must be seen and carried out the first project that
Panama
signed with China before the Belt and Road Initiative is on the table. The project grew out of a Memorandum of Understanding signed in November 2017 during the first visit of President Varela's state to Beijing since the establishment of diplomatic relations.
The CRC aircraft are a 450 km railway line from
Panama City
to David, right on the border with Costa Rica. The lines transport high-speed passenger and cargo times at 160 km / hour, which means that they reduce travel times that today take from 6 to 8 hours by car or bus to only 2.5 hours by train.
For now, the planes are for 16 stops (stations) en route: Arraiján, La Chorrera, San Carlos, Chame, Rio Hato, Penonomé, Aguadulce, Santiago, Soná, Tolé and David. Do you sound something? You have read well, some are Panama's most popular beach destinations.
Therefore, the line will not only be the first for the combination of
Panama's
infrastructure, but will also be a blessing for tourism and trade and, most importantly, it will unite two key ports to strengthen the logistics sector.
Construction will not be an easy task: seismic concerns could arise around Tolé in
Chiriquí
, the tunnels and bridges around Veraguas seem uncertain, and let's not forget the environmental commitments, such as the need to protect the mangroves. For now, there are still several alternatives on the table about how to link the train to the Metro system in
Panama City
, too.
We are looking forward to the final report at the beginning of next year, which will also be examined by
Panama
at that time. There are other important projects that call attention these days in the province of
Colon
.
Shanghai Gorgeous, a Chinese private group, is investing US $ 1.8 billion to develop a container port and a power plant. The
Colon
container port project on Margarita Island will add 12 cranes and the capacity to handle 20-foot containers, while the Martano power plant will supply a terminal with natural gas from a floating tank by 2020. Both projects are valued at US $ 900 millions.
And finally, a bit of no news: the plans to build the Chinese Embassy in Amador are discarded; Albrook and Clayton are still being considered.
So, if you're looking for first-class real estate in
Panama City
, who knows, the Chinese embassy could be your new neighbor next year. Should you worry about prices going up? Lets wait and see.
Written by:
Panama Local Expert
PUBLISHED: Dec 16th 2018