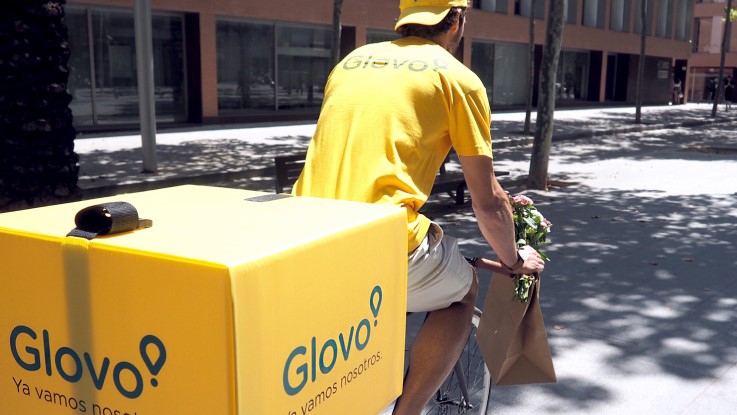 Glovo arrives in Panama, the app that allows you to buy, receive and send any product instantly
Inspiration Lifestyle Press Releases
With this commitment, the European startup reinforces its process of international expansion that already has a presence in 40 cities Are you one of those who are too lazy to cook? Have you forgotten the keys to the office in the house? A gift? Do not worry!
Now, you can have everything you want in a Glovo. After the successes of Lima and Buenos Aires, the startup lands in
Panama
to lead the sector of apps based on the "multidelivery on-demand" format, which allows you to buy, receive and send, at the moment, any product within the same city.
With this arrival, the company, which prepares a new round of financing close to 99 million dollars, aims to strengthen its international expansion that already has 40 cities around the world, 2 million users and 5,000 associates.
Using Glovo is very simple. Simply download the app (free) from Google Play or Apple Store, register and in a few minutes-less than you delay in inflating a balloon-you can literally ask for what you want. In addition, once the request is made, the client will be able to see, through geolocation in real time, which deliveryman will take his order and the route of it.
The app makes available to the user endless categories that will improve your day to day. From restaurants to pharmacies, through drinks, gifts and markets. As well as the category "whatever", which makes Glovo a unique app, since it allows the user to order any product from any store or place. All with the option to Collect or Send. "Establishing relationships with shops and supermarkets from the beginning has been key to successfully starting the project," says Toni Riera, Country Manager for Central America.
The "glovers" (messengers), who are mainly driven by bicycle or motorcycle, seek to quickly solve everyday situations, to improve everyone's day to day. This is a great challenge that the company has undoubtedly taken with great enthusiasm.
For this launching stage Glovo will have a minimum service fee as a fixed price for any shipment within the operating area, for now the service will be available only in Panama City. The minimum price is B 1.90, does not require minimum purchase, and applies both to restaurants and non - food.
After having triumphed in Europe, the company expands its business to
Panama
, converting the
Panamanian capita
l into its hub of operations in Central America and positioning itself as one of the leaders in delivery on demand.
Written by:
Panama Local Expert
PUBLISHED: Dec 16th 2018