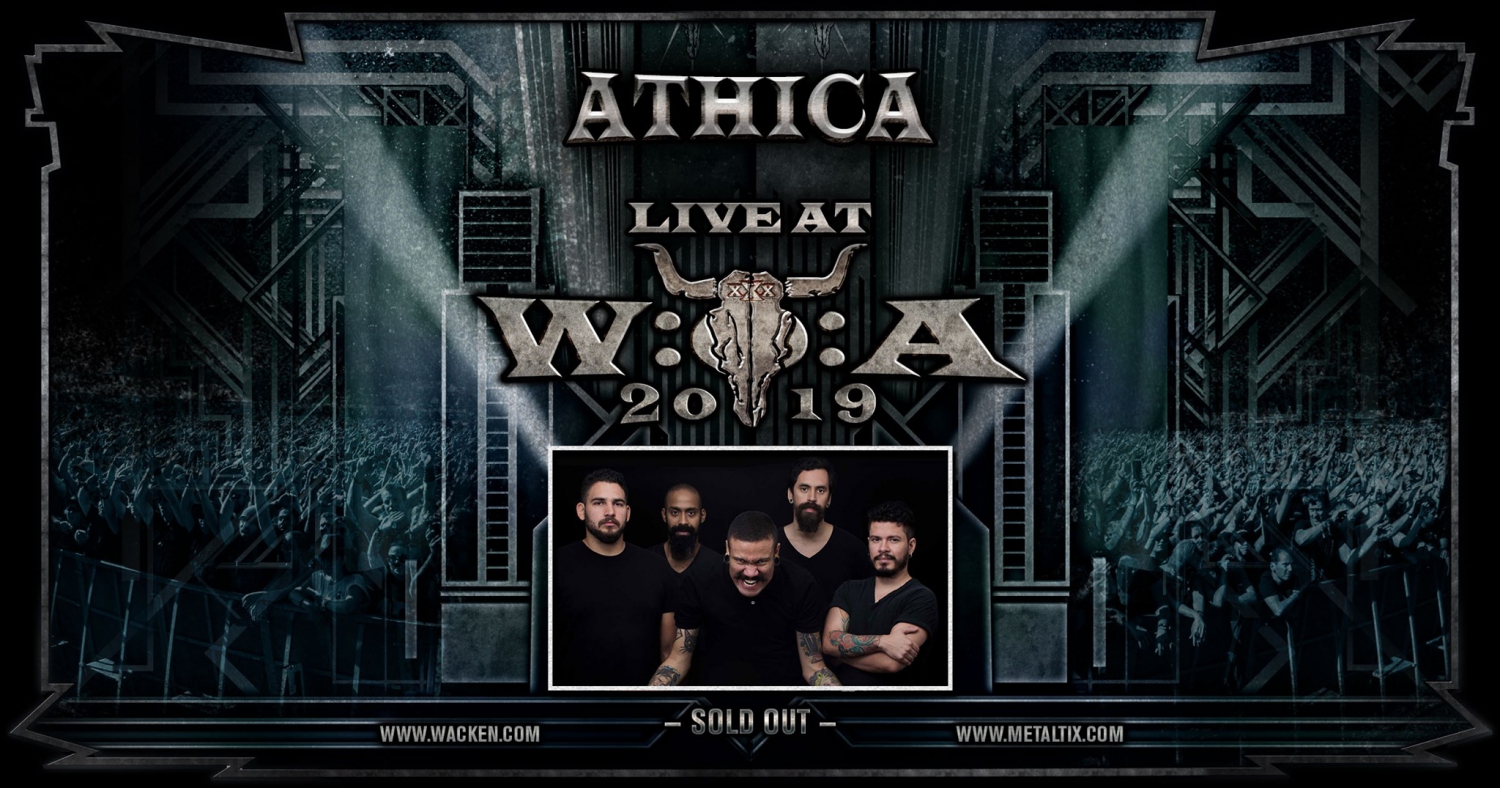 Athica in Wacken Open Air is a reality
Arts & Culture Hot List Lifestyle Seasonal Celebrations
We proudly inform you that the
Panamanian metal band Athica,
which has represented our country for 16 consecutive years in national and international festivals and concerts, is the winning band for the only Central American region in the
Wacken Open Air 2019 festival in Germany.
, "We have worked hard to achieve this dream.
Being the band that will represent Central America and Panama, in the most important rock and metal festival in the world,
Wacken Open Air,
where more than 200 rock bands participate, is a great dream and although the road has not been easy, we are ready to break the stage and bring our tricolor to the highest level, in Germany. "members of the band share with us.
And since the challenges do not stop the
Panamanian band Athica
, prior to the Wacken Open Air, they will be making a series of presentations in Gerona - Spain, Amstredam - Holland, infecting the locals with the charisma that characterizes us as Panamanians.
We said goodbye to Panama among good friends.
This Saturday, July 20 at El Sotano bar from 9:00 P.M., will be the last fundraising and farewell show together with excellent bands of friends like:
Lemmiwinks, Vile and MD
. Tickets are available now on @athicaband social networks and on the day of the event.
About Athica:
Athica, Panamanian death metal band formed since 2003, has represented Panama in the national and international metal scene with some of the most recognized bands of the genre such as: The Black Dahlia Murder in Bogota-Colombia, Witchcraft in
Panama City,
Suicide Silence in Bogotá-Colombia, Parkway Drive in Panama City and also with In Flames in Bogota-Colombia. They have also been presented in cities such as San Jose-Costa Rica, Mérida-Costa Rica, Medellín-Colombia,
Panama City
and its provinces.
Athica has two studio albums, 2 EP'S, demos and 4 official music videos. During the month of May, Athica toured Mexico promoting her most recent disc Decimation available on all digital platforms and physical units, making 5 successful presentations and will also become the first
Panamanian
band to play at the
Wacken Open Air 2019 in Germany
.
The band is formed by: Víctor Arias (vocal), Rafael "Pepo" González (bass), George Barroso (guitar), Jean Muschett (guitar) and Israel "El Capi" Pellot (Drums).
Written by:
Panama Local Expert
PUBLISHED: Jul 15th 2019