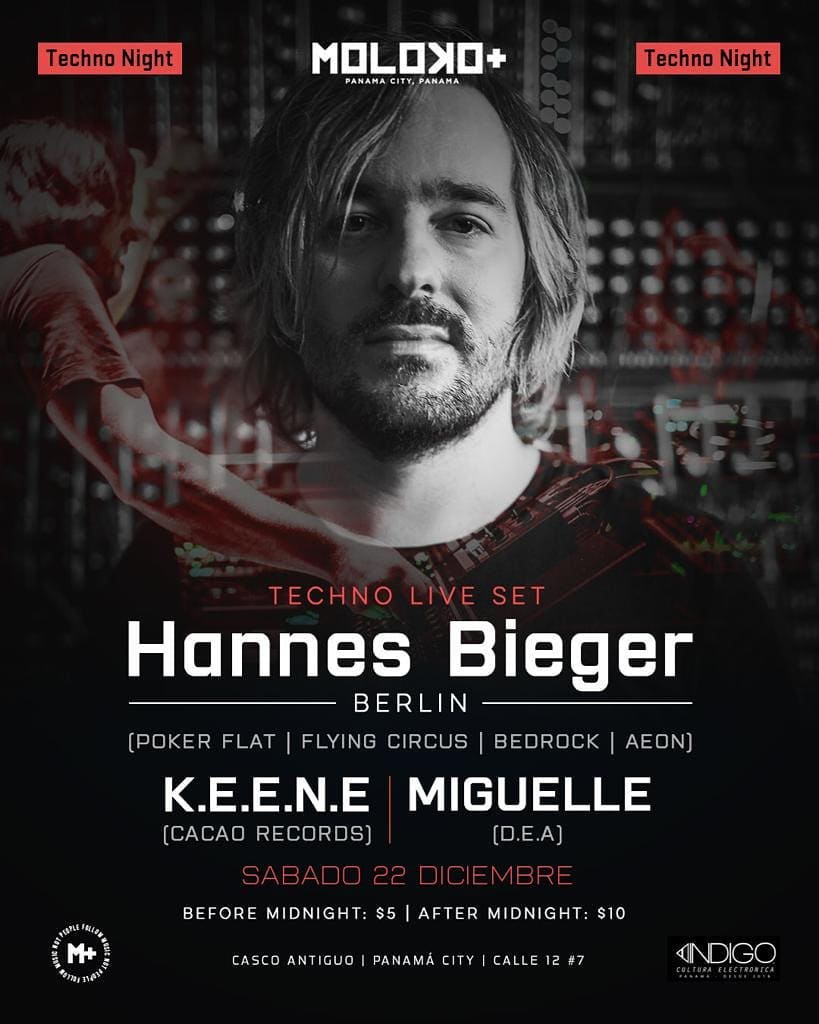 Hannes Bieger
Hot List Parties Seasonal Celebrations Top 10
This Saturday a MASTER TEACHER
HANNES BIEGER
arrives, he brings us to Moloko + his Full
LIVE
set (produced at the moment). In the accompany of: The
K.E.E.N.E
brothers (Cacao records) and
Miguelle
(D.E.A)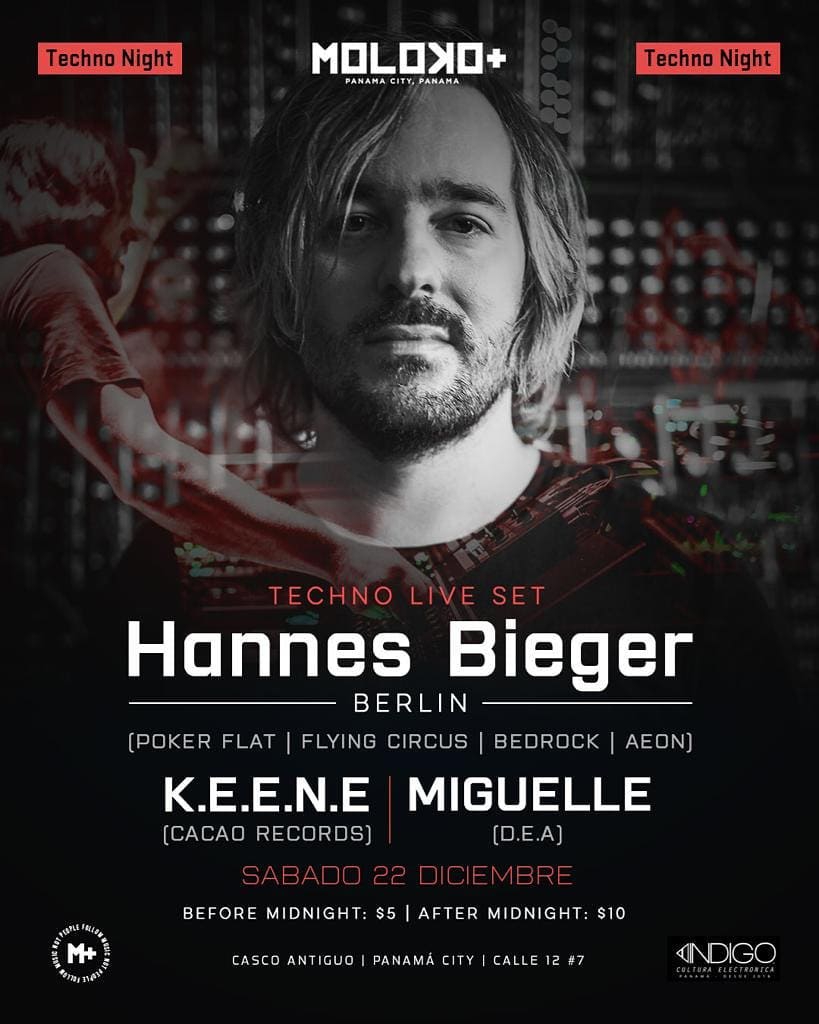 As one of
Europe's
most in-demand mixing engineers
Hannes Bieger
has built an untouchable reputation, with an exhaustive client list that includes some of the biggest names in contemporary house and techno. Over the course of 11 years he has been consistently in-demand, providing his expertise and intuition to friends and associates from Âme to
Ellen Allien
,
Steve Bug
and everyone in between. Now
Hannes
is stepping back into the foreground, out from the shadowy depths of his high-spec studio to resume his own solo endeavour. Emboldened by years of experience, a renewed zest for production and a lifelong romance with electronic music,
Hannes Bieger
is a mixing powerhouse who has been inspired to imbue his wealth of knowledge into this exciting new chapter in his life…
Hannes
' new journey began with the purchase of the coveted Moog modular synth in 2016, which gave him a huge creative boost. His move into the world of mixing began 11 years ago when he was a reputed producer in his own right, releasing a series of well received EPs and two albums via
Mole
Listening Pearls. Once the mixing took over, he took a hiatus from making his own music. But after years of encouragement from his vast roster of clients, his purchase of the modular
Moog
led to his decision to finally step back into the limelight and release music of his own, using his real name – and releasing techno – for the first time.
With an endless stream of case studies passing through his operating table,
Hannes
has been privy to an exclusive look at what works and what doesn't when it comes to premier dance floor material. Learning key lessons from some of the most talented producers in the game,
Hannes
has accumulated a huge store of knowledge and skills resulting in a 'less is more' approach. He places great importance on this reductive method, never overcooking his productions and allowing the various elements to have their own space yet work symbiotically and effortlessly.
In the very early days
Hannes
was experimenting with UK music like trip hop and broken beat, producing and mixing in tandem – unaware that the latter was usually handled by someone else. He then picked up a job at Berlin's premier mastering company,
Calyx
, where he was mentored by Bo Kondren. After a couple of years Hannes set up himself up as an independent mixing engineer, soon becoming the go-to mixer for a long list of popular electronic artists. He continues to work on projects with
Calyx
as well, maintaining a long running relationship with one of the best-known mastering outfits in Europe.
Parallel to refining his expertise in the studio,
Hannes
was investing his earnings in a mouthwatering collection of synths, all of which take pride of place in his impressive lair. Getting to know his prized collection inside out means the production process always takes place outside the box, and always involves a spirited, physical approach. This technique allows Hannes to have fun while making music, to embrace the physicality of his sounds and immerse himself in the production process, resulting in music that comes straight from his heart and soul.
Over a decade, and thousands of mixing jobs, since he first began his journey
Hannes
is primed to embark on his own solo career with his debut EP landing on
Steve Bug's
influential Poker Flat label. The music is emotive, driving and embodies a distinctly classic sound. Already lauded by
Mixmag
, who gave it 8 out of 10, the two-track EP is the perfect introduction to Hannes' sound. 'Strato' is a brooding, synth-driven cut with simmering energy and a dark, mysterious underbelly that slowly creeps out from behind its shadowy curtain. On the flip '
Rhyolite
' has an infectious riff supported by an insistent rhythm and a spine-tingling breakdown which is the centrepiece of the whole track, bound to send dance floors into complete uproar.
This move back into production is an important moment for Hannes, though he remains modest about his achievements and full of curious excitement as to where he will go next. His story so far has laid the foundations for a bright future and it's only just starting to unfold...
Written by:
Panama Local Expert
PUBLISHED: Apr 30th 2019